Six Coventry charities were sought to star on a brand new official version of MONOPOLY for Coventry which hits the shops later this year. And thanks to our amazing supporters, who nominated us, we are the first to be announced!
When it was announced that Coventry is getting a brand new official MONOPOLY game edition, the public was invited to send in suggestions of what Coventry landmarks and charities should feature in the game. And more than 6,000 suggestions poured in! In all more than 30 Coventry landmarks, including six charities will 'Pass GO'.
We are thrilled that The Myton Hospices will take pride of place on one of the game's Community Chest spaces.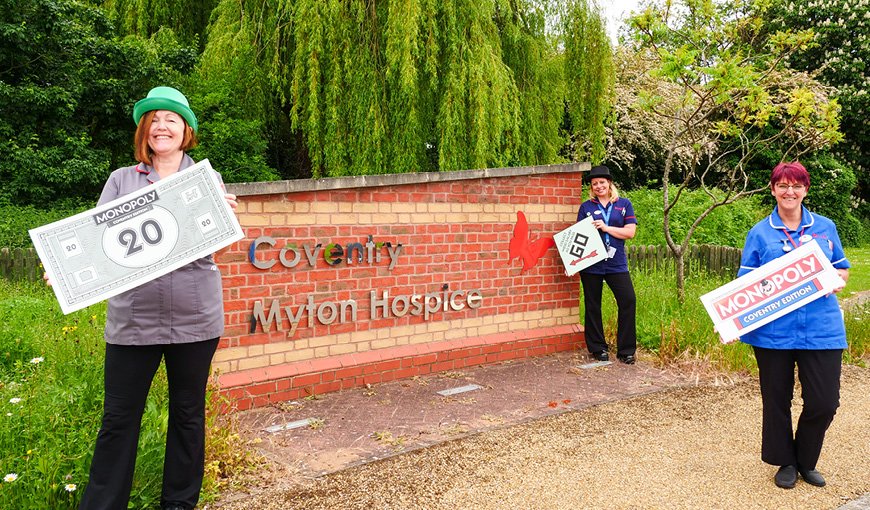 George Shrimpton, Custom Games Executive at Winning Moves UK, who are producing the game under licensing from Hasbro, said:
A big congratulations to Coventry Myton Hospice and an even bigger thank you to everyone who sent in nominations.
To qualify and be in the running to be selected, the charities had to be "Coventry focused" and official.
Mr Shrimpton added:
We would like to formally thank each and every person who sent in nominations. We feel that charities getting to feature on all the Community Chest spaces and some of the Community Chest cards is a great fit, bearing in mind the 'community' aspect of these unique MONOPOLY features.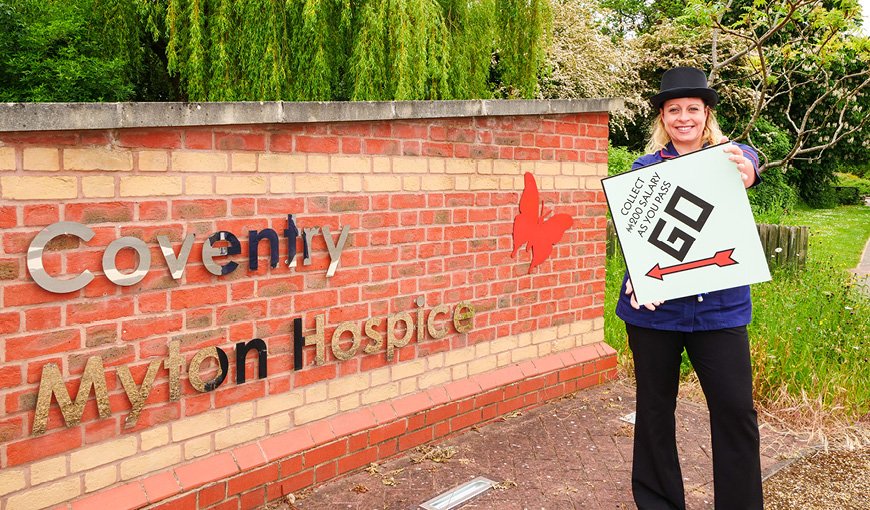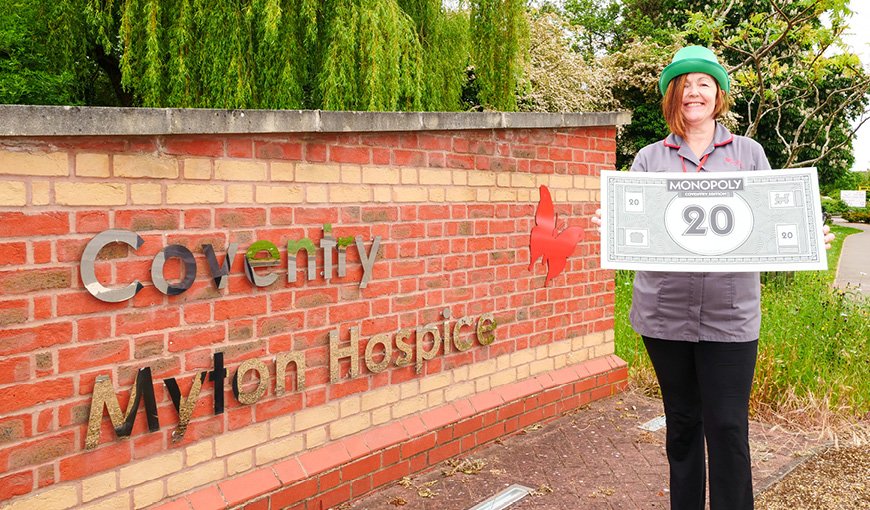 Our CEO, Ruth Freeman, says:
We are delighted to be part of the new Coventry MONOPOLY game and want to thank everyone who nominated us. Our community is at the heart of our vital work, supporting people with life-limiting illnesses and their families, so to feature on one of the Community Chest spaces is very fitting.
The new Coventry MONOPOLY game is being produced as a double celebration...
with the city officially becoming the UK's City of Culture. The new game will hit the shops in November (2021), in time for Christmas.
---
The Myton Hospices Virtual Pet Show
Join us by entering your animals in our Virtual Pet Competition for a chance to win in a range of different categories!
To get involved, simply take a photo or video of your precious pets and select the categories in which you would like to enter them in.  Similar to last time, the winner of each class automatically enters in the 'Best in Show' category with a chance to be the overall winner of The Myton Hospices Pet Competition.
Enter your pet online today by clicking here.
Take a look at our teaser trailer below...
Read the latest Myton news below...