Musicians Becky and Tom, who are touring from Gloucester to Godalming on their canal boat throughout July, paid Day Hospice patients at our Warwick site a visit to play some music.
What instruments were being played...
With instruments including flute, harp, melodica, kora, bass flute and accordion at their disposal, the musicians played a variety of canal songs, folk music, jigs, songs from African cultures and some popular tunes which everyone sang along to!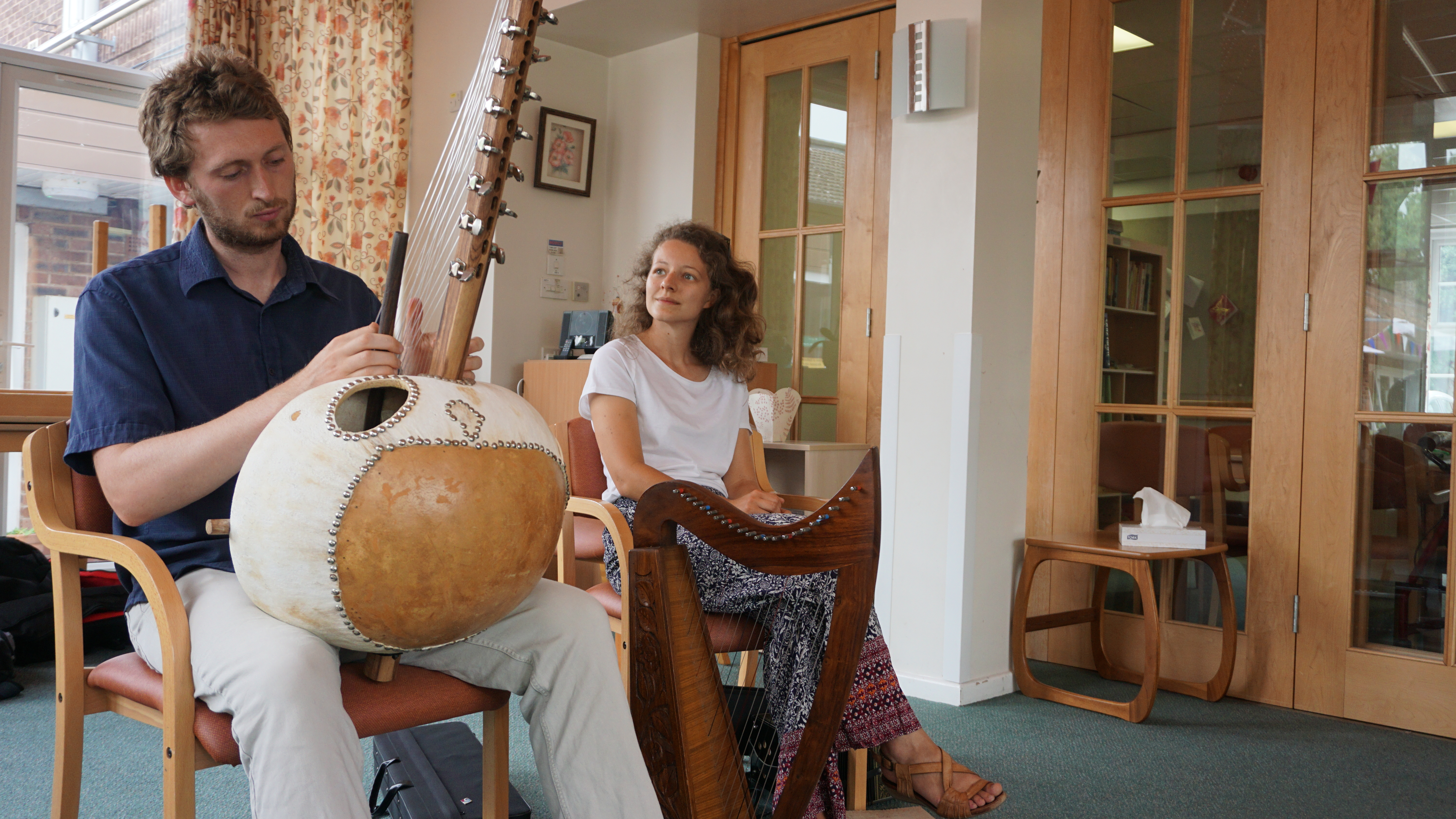 A huge thank you to...
The performance was arranged thanks to Music in Hospitals and Care, a charity which brings live music to care settings across the country. Thank you to Tom and Becky for giving us such a wonderful performance!
Want to find out where Becky and Tom have been travelling?
You can see where their travels have taken them here.