Our Rugby Support Group have helped to organise the Rugby Pop Quiz for the last 14 years and it has grown in popularity – and difficulty – each year!  The quiz has been running since 2005.
This year raising an amazing £1,908, which is the most the Pop Quiz has ever raised! David Twynholm, renowned local quiz master, took on the mantle of quiz master once again.
And this year Myton's Fundraising Department put their musical knowledge to the test by entering our own team! While they didn't come top of the pop quiz, they certainly enjoyed themselves!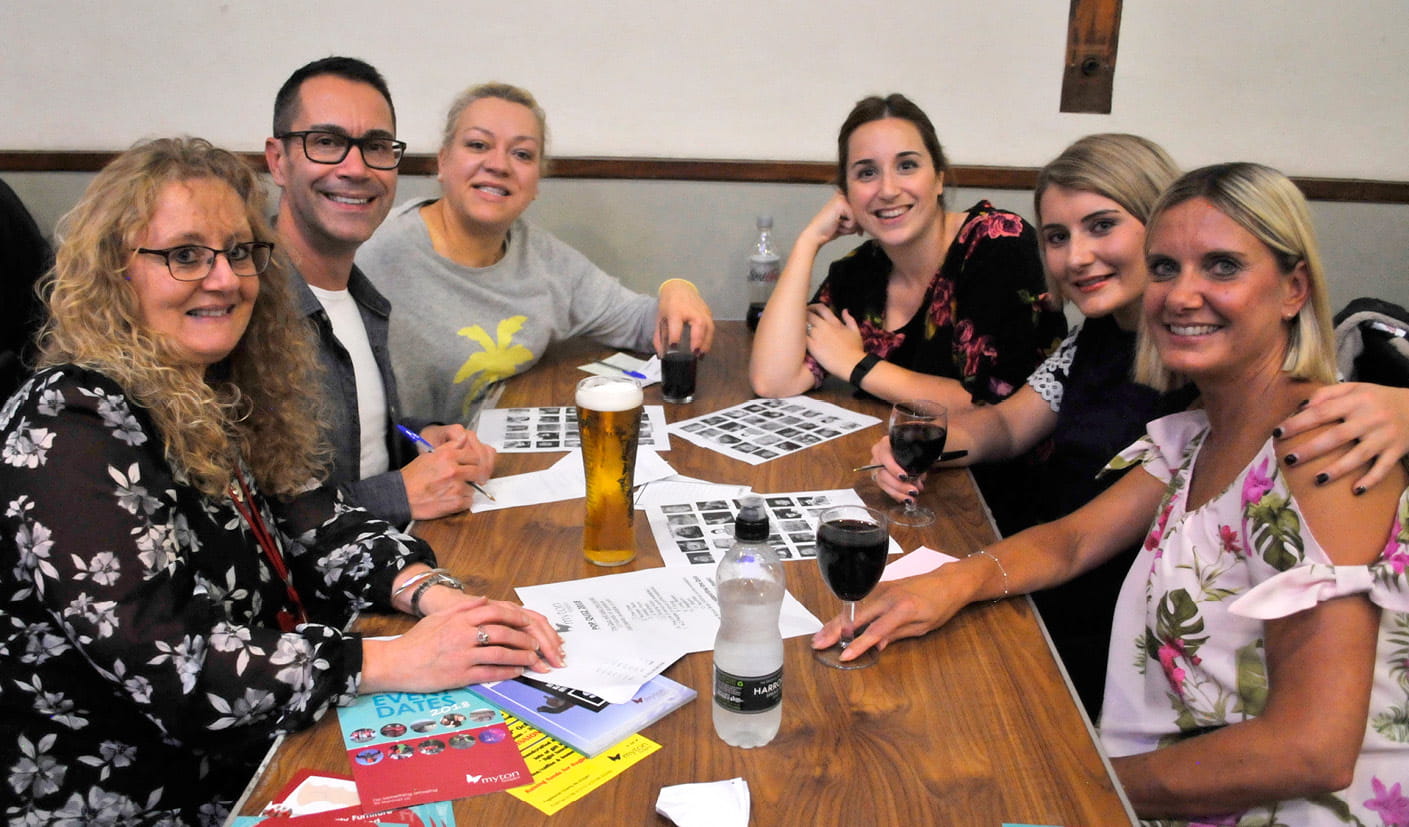 We want to say a huge thank you to everyone who helped make the Pop Quiz a success for another year, and to everyone who took part!
Special thanks also go to our Rugby Support Group, David Twynholm, and Peter Realf who was on hand taking pictures of the night!
To date, the Rugby Pop Quiz has raised around £40,000 for Myton
Take a look at some of the photos from the Rugby Pop Quiz below!