We were incredibly touched when 17 year-old Rahul Bains got in touch with us at the start of lockdown to say he had recorded himself performing a selection of songs for Myton patients to listen to!
Rahul was set to take his A-Level exams this summer at Warwick School...
but like other Sixth Formers across the country, his exams were cancelled due to Coronavirus. With time on his hands, he decided he wanted to do something to help those in need.
Rahul decided to put his musical skills to good use by recording some well-known songs which patients could listen to online. He even offered to take requests!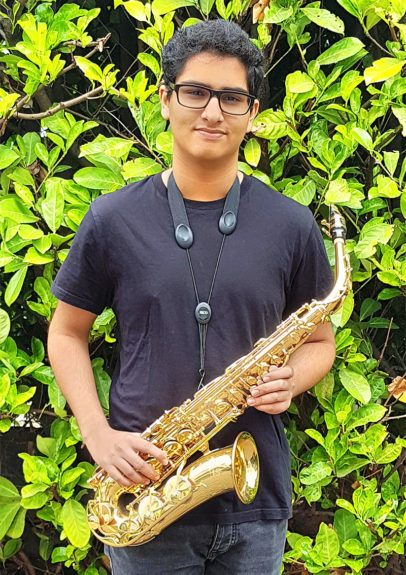 He was inspired to contact Myton and record the songs as he had heard about the impact lock down was having on people in hospices and care homes, and the restrictions on loved ones being able to visit.
He said:
There were a lot of mixed emotions when we found out there would be no exams – it was a relief but also scary and frustrating. I wanted to do something useful with the time I had, to give back to the community. The school has a relationship with Myton so it felt like a good choice.

I've been playing instruments and singing for many years, and I find it relaxing and therapeutic. I felt it was something I could do well as way of showing my support for Myton's patients.
Using a smartphone, Rahul recorded the backing music using a saxophone and ukulele, and his own vocals, and edited everything himself with some free online editing software!
The songs – including renditions of Somewhere Over the Rainbow and What a Wonderful World – were then uploaded to YouTube for patients to access.
When deciding which songs to record, Rahul said he chose songs which were uplifting and would be well-known by all ages.
We have combined all of Rahul's songs that he has performed into one video for you all to enjoy! Please take a look at the video below…
Staff and volunteers at Coventry Myton Hospice were also treated to a musical performance by Coventry born singer and saxophonist Lizzi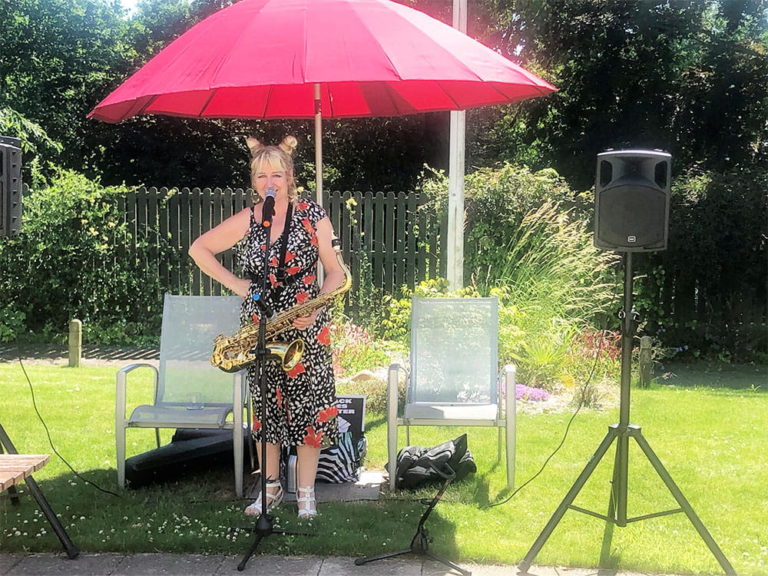 Lizzi played a mini gig outside the hospice building and social distancing measures were in place, but that didn't stop everyone from enjoying some live music!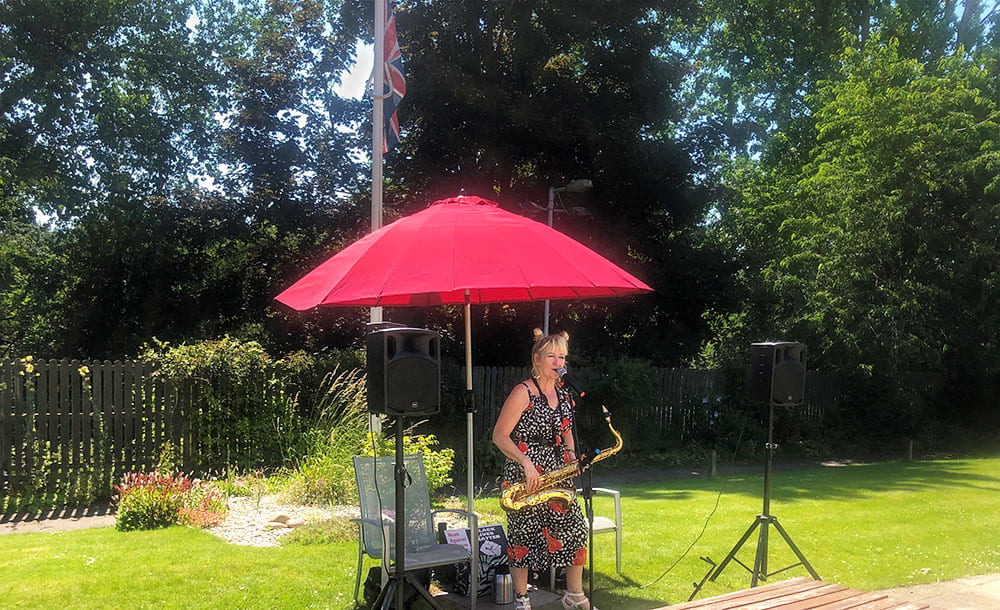 With all of her planned gigs cancelled, Lizzi has been performing at care homes over the last few months and offered to visit Myton!
She usually plays in reggae and ska bands and a duo called the Coralettes.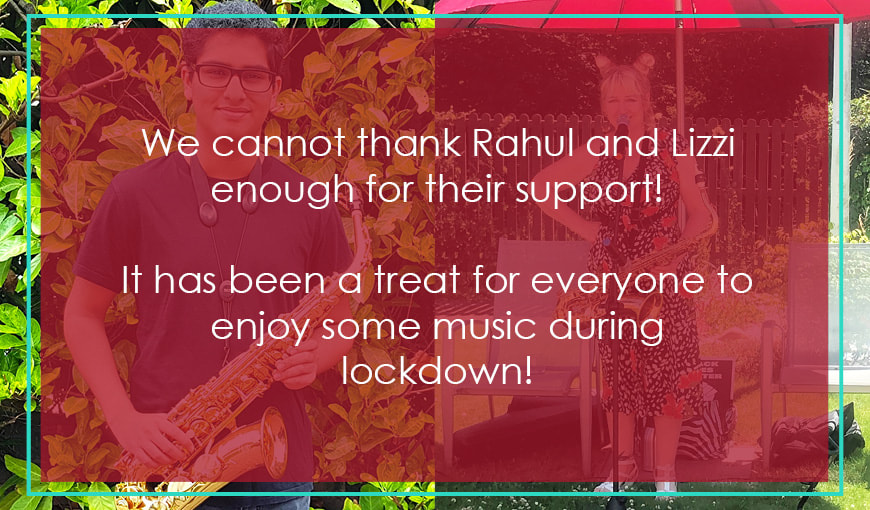 ---
Have you heard about our very first Virtual Dog Show...
Join us for our first Myton Virtual Dog Show and enter your gorgeous pooches for a chance to win in your chosen category. We even have a CATegory for cat-lovers to enter as well!
We don't want you to miss out on the pawfect opportunity!