On Sunday 11th December, 1,182 Santas and reindeer descended on Pump Room Gardens in Leamington Spa to take part in our annual Santa Dash.
Before setting off to complete the 5km course, participants could enjoy a delicious coffee and a slice of homemade cake from Coffee Architects or a warm festive bap from local catering company, Red Bangers.
Frozen characters, Anna and Elsa, stopped by to perform a number of songs from the popular Disney film and children were also invited to share their Christmas wishes with Santa Claus himself at Santa's grotto.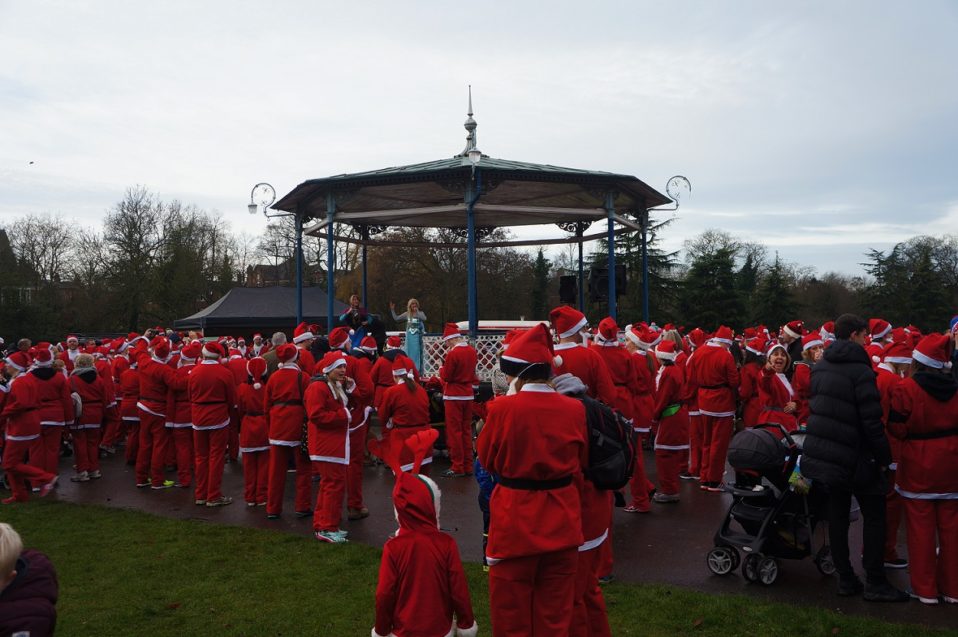 The Mayor of Whitnash, Simon Button, did his bit to support Myton by MCing at this year's event against a backdrop of festive tunes.
Those taking part in the Santa Dash were encouraged to raise as much sponsorship money as possible to help us raise our target of £32,000. This would pay for 237 children to attend a programme of 10 bereavement counselling sessions.
We are delighted to announce that so far we have raised over £26,000 from this year's event, with donations still coming in!
We would like to thank Dennis Eagle for kindly sponsoring the Santa Dash as well as BID Leamington who supported this year's event.
We would also like to say a huge thank you to all of the volunteers who kindly helped out at this year's event, Viv Porteous for taking photos on the day, Simon Button for being this year's MC, GUSTO for donating water for participants and Tesco Leamington for donating free fruit for the children taking part.