Become part of The Myton Hospices team and help us make a difference. We have some amazing opportunities to join our fast-paced and dynamic retail team.
As Shop Manager, you'll be responsible for the smooth running of a profitable charity shop, providing a brilliant shopping experience for customers and acting as Myton's face in the local community.
Kerry Tierney is one of our amazing Relief Shop Managers, supporting our 24 charity shops throughout Coventry and Warwickshire. As a Relief Shop Manager, Kerry experiences all aspects of charity retail, enabling us to support patients living with terminal illnesses and their families.
Find out about Kerry and her role below!
Name and job title
Kerry Tierney, Relief Shop Manager
If you had to describe yourself in three words, what would they be?
I like to think I am kind, articulate and hardworking!
What does your role entail?
My job involves covering all shops in the absence of the shop manager, due to days off, annual leave, sickness and so on.

I ensure high standards of customer service are met, we have quality stock on display and interact with volunteers and customers.
What is one thing about charity retail that you think most people don't know?
I'd love for people to know the amount that charity shops save councils on waste disposal is at least £31 million each year, diverting 339,000 tonnes of textiles away from landfill or incineration.

Shopping second-hand is incredibly environmentally friendly.
What part of the job do you enjoy the most?
Every day is different and there is always something to do and develop.

I enjoy meeting a diverse group of people, whether they're volunteers or customers.
How did you come to work at Myton?
After working for Tesco for many years, I felt it was time for a new challenge.

My nan spent two weeks in respite care at Coventry Myton Hospice when she became very poorly with bowel cancer.

Having experienced the care that she received and the support that was given to our family, I knew that this was going to be a worthwhile role and a chance to be part of working with such an important charity.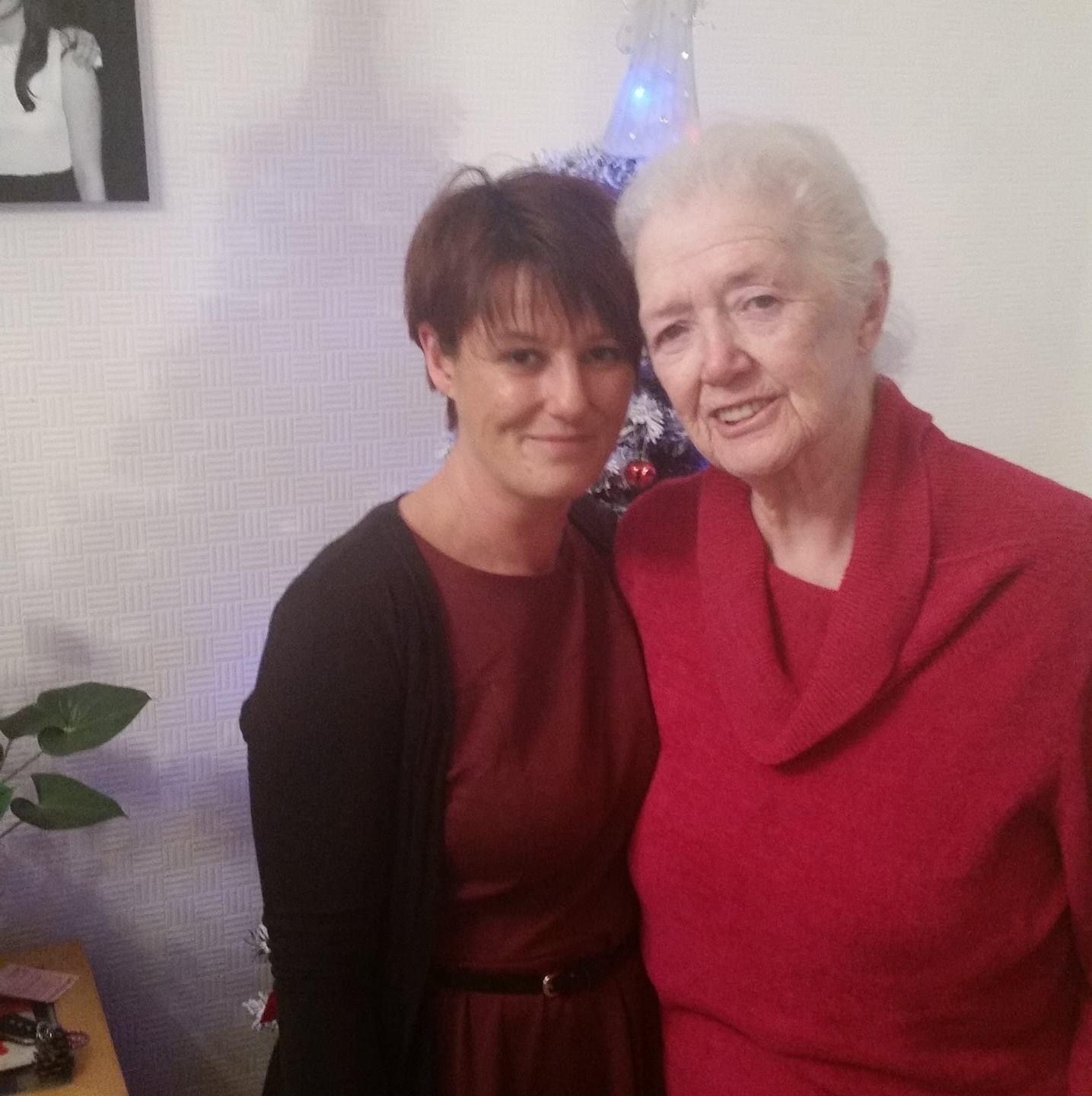 If you had to describe Myton in three words, what would they be?
Myton is compassionate, supportive and focussed.
What do you enjoy most about working for Myton?
The job is so rewarding. The part I love the most is seeing the benefits of the work that the whole team strive to achieve.
What is a skill you'd like to learn and why?
I'd love to learn sign language. I believe that there is a shortage of sign language interpreters currently.
If you could have dinner with anyone, dead or alive, who would you pick and why?
I'd choose my dad. He passed away 17 years ago.
What would be on the menu?
My dad's Irish Stew – it's always a winner!
What is your favourite book or film?
Stephen King's 'The Shining'. Both the book and film are amazing!
Join Team Myton and help us make a difference to patients and their families across Coventry and Warwickshire.
Find out more about our opportunities in retail here
The Myton Hospices is an organisation at the forefront of palliative and end of life care across Coventry and Warwickshire and with a national profile. We have three hospices, two inpatient units and an ever-developing range of outpatient and community-based services.
We are committed to building an inclusive workplace and encourage everyone to bring their true selves to work. However you identify, and whatever background you bring with you, we welcome you to apply. If there are any adjustments that would help improve your experience with Myton, we encourage you to share this with us.