A brand new hub bringing together key stakeholders in palliative care across Rugby has been launched by The Myton Hospices.
The Rugby Myton Support Hub officially opened its doors on Wednesday, May 4, with local dignitaries and key stakeholders invited to learn more.
The new hub, based at our Barby Road site, will see Myton team up with experts and organisations across the town to provide all the information, support, advice and guidance needed by anyone facing a terminal diagnosis and their carers, throughout their journey.
Key stakeholders involved in the scheme include South Warwickshire Foundation Trust (SWFT), Compassionate Communities, Macmillan Cancer Support, Rugby Connect WELL, GP Practices from across the town and more.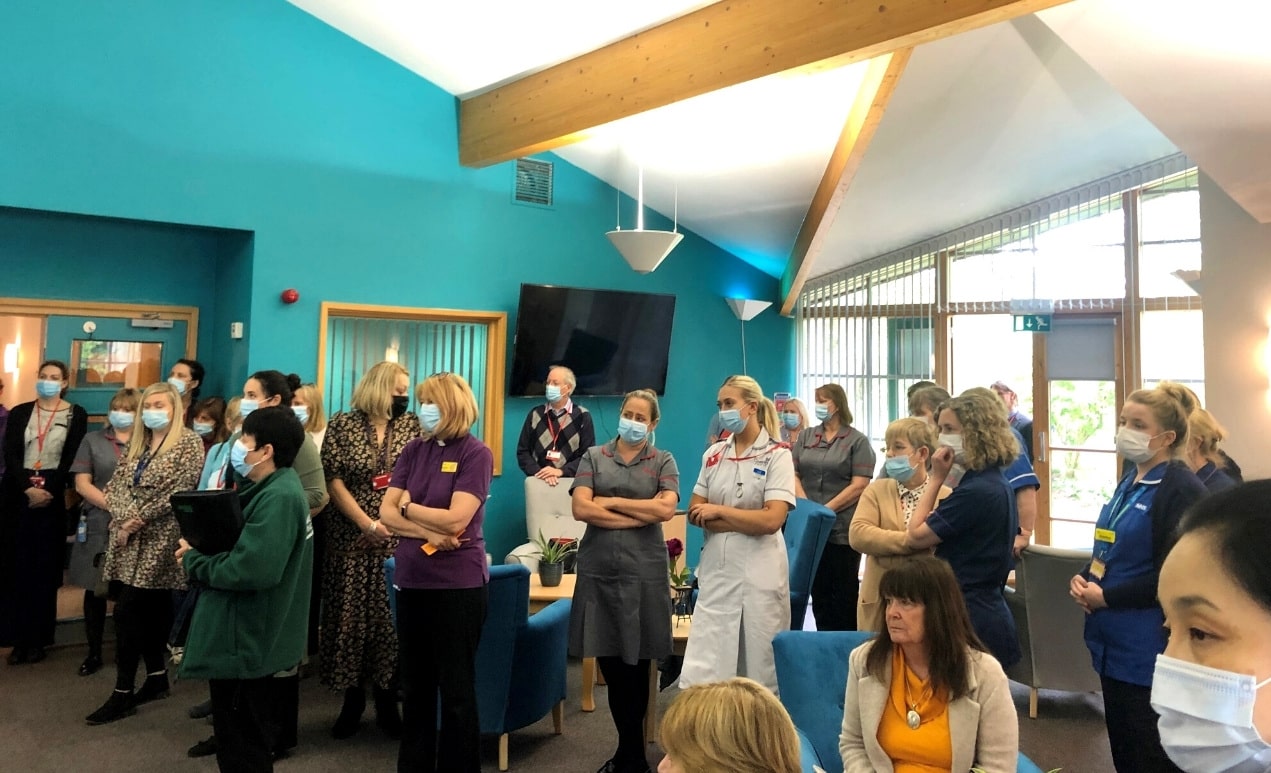 Some of the amazing sessions on offer at the support hub are:
Making Memories – every Monday from 10am-12pm to do just that and allow us to help you create your legacy.
Take a Breath – a 12-week support group course for people living with Chronic Obstructive Pulmonary Disease (COPD) and other long term respiratory conditions.
Bereavement Help Point – an 8-week group session for people to meet and talk with others experiencing the same feelings and emotions.
Looking After You – a four week course, suitable for patients and carers, designed to help to empower people to make their own choices and decisions about eating well, staying active, protecting themselves and feeling good about themselves.
PACE (Practical Advice on Caring Every day for Yourself) a 12-week programme run by Compassionate Communities, to support people living in the Rugby area, who suffer with heart failure.
Coffee Connexion – Drop-in sessions for people who don't wish to attend the other services, but who would benefit from general advice and support.
All of Myton's existing services including; Myton at Home, Counselling, Lymphoedema and Wellbeing services will continue to operate at the site and the programme of support services will continue to evolve to meet demand.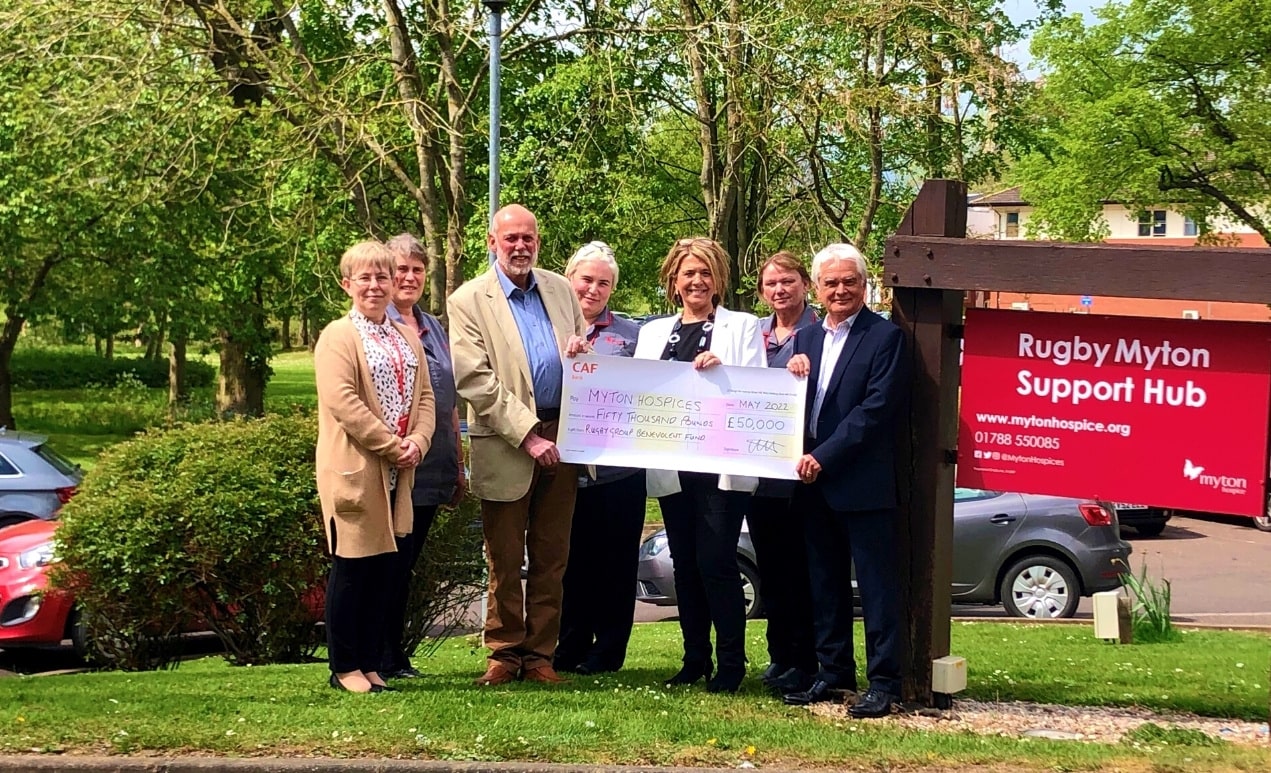 Funding for the first 12 months of the project has been generously given by the Rugby Group Benevolent Fund, which has kindly agreed to award a grant of £50,000.
Ruth Freeman, CEO at The Myton Hospices, hailed the launch of the 'amazing' new service and praised the support of everyone involved in making it a reality.
She said:
We are so proud and so pleased to be launching this amazing new service for the people of Rugby and beyond. The new hub has been born out of demand and we are delighted to be working with so many key stakeholders in palliative care across the town.
She added:
A huge thank you, on behalf of everyone at Myton, to the Rugby Group Benevolent Fund for its amazingly generous grant and for its belief in, and support of, the new hub. We look forward to being able to support anyone in Rugby who needs it and to the service continuing to grow and evolve to meet demand.
Graeme Fuller, Chair of the Rugby Group Benevolent Fund, expressed the fund's delight. He said:
The Rugby Group Benevolent Fund has had a long and beneficial relationship with the Myton Hospices and is delighted to support the Myton Hub initiative with a grant of £50,000. Myton's work over the years has been truly inspiring and the Fund is confident that the Hub will continue that tradition.
Tracey Evans, Rugby Myton Support Hub Manager added;
We have been overwhelmed by the support of our local community and would like to say a huge thank you to everyone for their kindness and generosity. We have been lucky enough to have a number of local painters and decorators, led by Jimmy Noll and Keith Lawson, volunteer their time to give the building a makeover, Keith also supplied and fitted all of the blinds free of charge and Dulux Paint kindly donated the paint.

We also had a fantastic team of volunteers from JLR's Purchasing and Supply Chain Strategy Teams, who used one of the company's valuable CSR allowance days to put in a real shift and complete a huge transformation of the grounds. We can't thank them all them enough!
Rugby Myton Support Hub is open Monday to Friday, from 9.30am until 4pm and no appointment is necessary – just drop in.
A full programme of events is available HERE or from the Rugby Myton Support Hub reception, including information on how to enrol in each programme or join a group that is of particular interest to you.
You can also call and speak to Tracey Evans, Rugby Myton Support Hub Manager on 01788 550085 who will be happy to advise on different options available.
Latest news...