On Sunday 18th June, hundreds of our amazing supporters are taking on an incredible challenge to raise vital funds for The Myton Hospices.
This unforgettable experience consists of climbing Snowdon's summit by moonlight to witness the breath-taking views of the sunrise over Snowdon.
Snowdon is the highest peak in Wales and the second largest in the UK, standing at a staggering 3,560 feet.
Highly experienced mountain leaders will accompany the climbers on the 9 mile and 3,199 feet climb so they can truly enjoy this magical experience.
There are still a limited number of places available if you want to join #TeamMyton! 
Find out more and sign up here!
One incredible supporter taking on this challenge is Dawn.
Dawn's father, Charles, has Welsh heritage and before his cancer diagnosis, they had decided to climb Snowdon together in 2020.
Charles, 78 at the time, joined the gym in preparation for this challenge. They had organised where to stay and which route they would take up the mountain.
Climbing Snowdon was their goal for when Charles finished his treatment. Sadly, this wasn't to be.
When Charles was diagnosed with cancer he received amazing care from his oncology team, with the intention to cure him. Even with his diagnosis, they hoped his wish to climb Snowdon would come true.
However, Charles' health deteriorated rapidly and he was told his cancer was terminal.
Charles received care from Myton for pain relief and was then admitted to Warwick Myton Hospice.
Dawn said:
The staff did a fantastic job in reducing the agony of cancer, they gave him dignity and peace.

Although the last few months of his life were difficult for all involved, Myton did what they could to make him comfortable.
Charles was moved to Coventry Myton Hospice for his last few days, his home city. He died 14 months after diagnosis.
Ever since, Dawn has intended to climb Snowdon in memory of her dad, but has never found the right time or opportunity.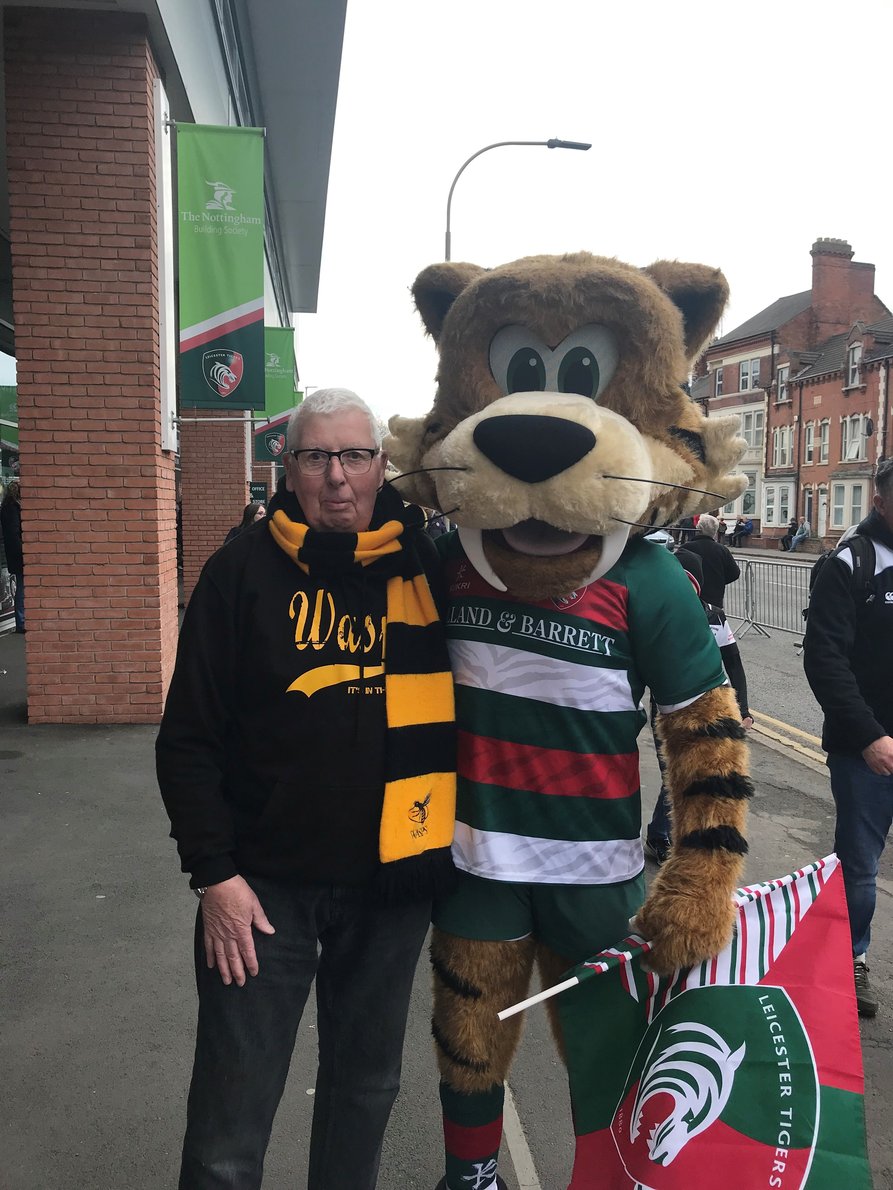 But just like fate, Dawn has now signed up to our Snowdon for Sunrise to complete her goal with likeminded individuals.
This isn't the first fundraising mission Dawn and her family have taken on for Myton. They have walked, and taken part in our abseils and inflatable 5k to help raise vital funds.
She said:
Snowdon is so much more than raising money. Myton you are helping me again…

The walk-up Snowdon is fulfilling the promise which never became possible in 2020. Not only will we raise much-needed funds for Myton, but I will be able to achieve a promise I have made to myself.

What a more fitting tribute to my beautiful dad walking on Father's Day to share the sunrise with people that care.

He will be with me every step of the way…
Charles also loved rugby and saw the Wales V England match at Principality Stadium in August 2019.
However, there was slight family rivalry as Dawn is a Leicester Tigers supporter and Charles supported the Wasps.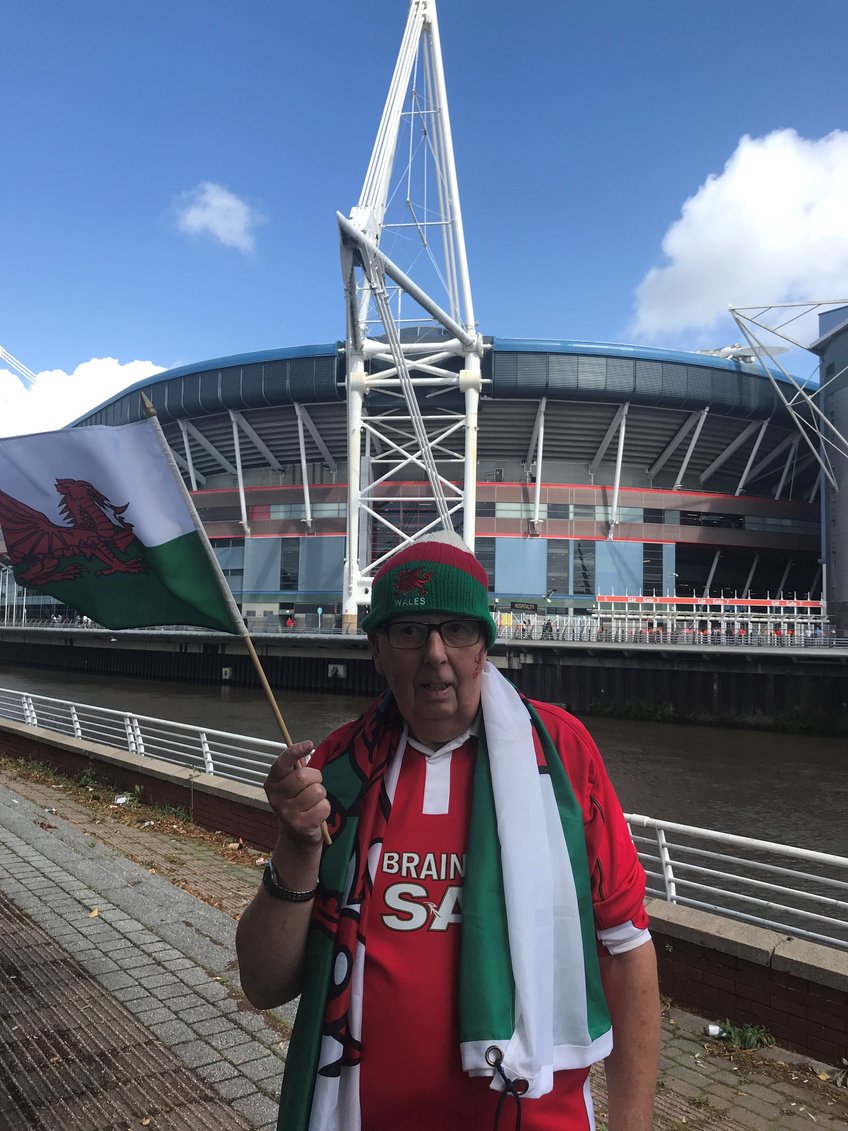 She said:
I miss dad every day, he was a proud, dignified man and Myton kept that.

He loved his family and there is a big gap in our lives.

So much happened for everyone that year and so much time wasted in not being able to hug him and be with him. But Myton tried their level best so thank you so much.

Myton is family, everyone cares. It's a charity that is still giving to me and the family.
We want to say a huge thank you to Dawn and wish her and all of the other trekkers the best of luck for their Snowdon for Sunrise challenge!