Christmas is the most wonderful time of the year for many people, and at The Myton Hospices we try and make sure our hospices are a home away from home for those who spend it on our Inpatient Units, or come to our Day Hospices.
Jane, Staff Nurse at Warwick Myton Day Hospice:
2017 was my first Christmas at Myton - we have a Christmas Party week at Warwick Day Hospice. The Christmas lunch each day is lovely; the table is set for 20+ people where patients and volunteers all eat together. Children come in and sing carols which are very emotional. We have fun dressing up – I have festive tights I like to wear with my uniform – and I also dressed up as Mother Christmas, with another nurse, Cat, dressed as an elf.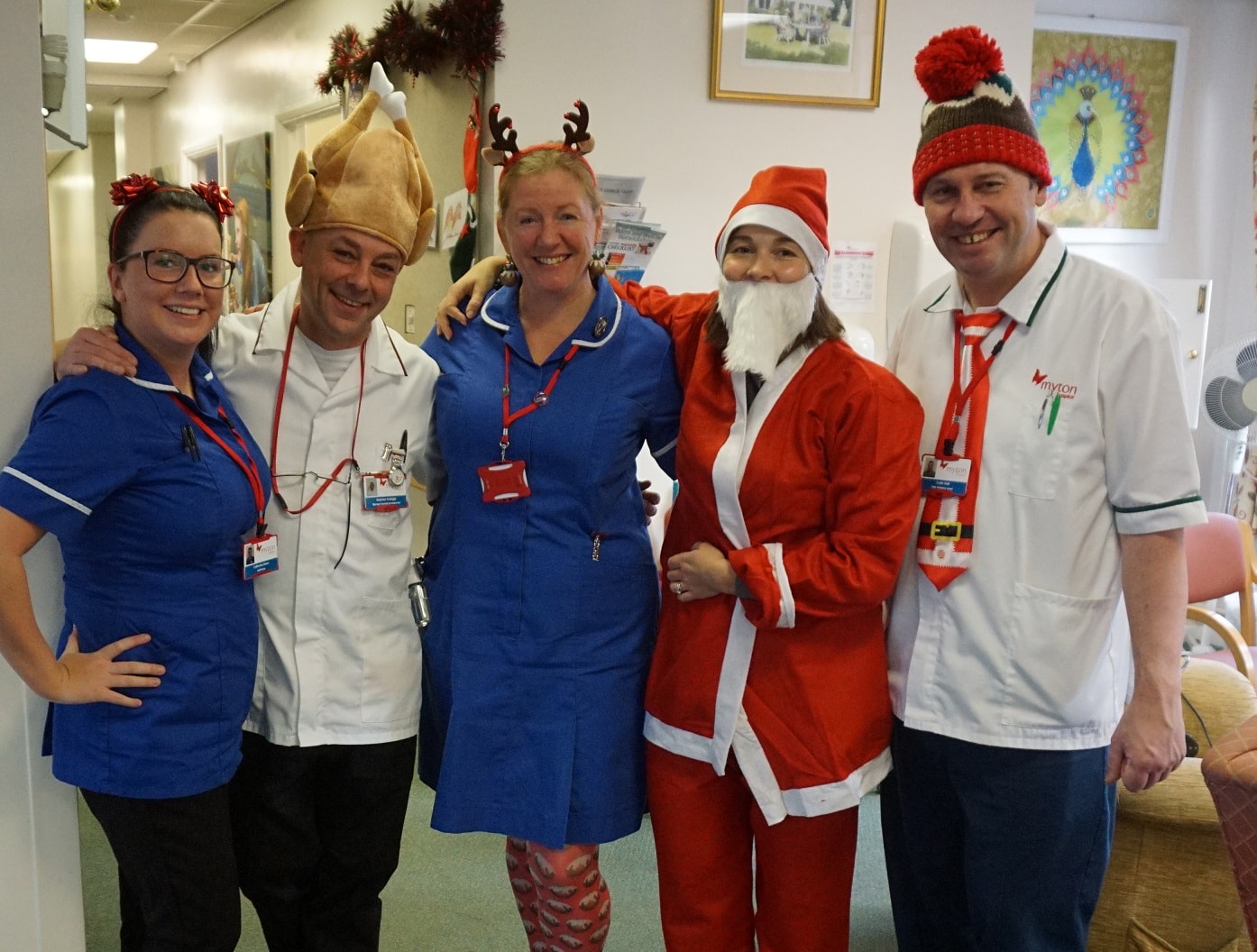 Annie, Staff Nurse at Warwick Myton Day Hospice:
My most memorable Christmas at Myton was quite a few years ago when I was working on the Inpatient Unit (IPU). It was Christmas Day and I was sitting with a young lady who was very poorly. People were singing carols in the communal area of the IPU which we could hear from her room. She reached out to hold my hand while listening to them, and I've never forgotten that moment.

Two volunteers – a husband and wife – realised that there were no volunteers going to be in on Christmas Day so they gave up their Christmas morning to come in and help out. They made hot drinks and helped serve breakfast. They could have been at home with their family but instead they chose to be at Myton.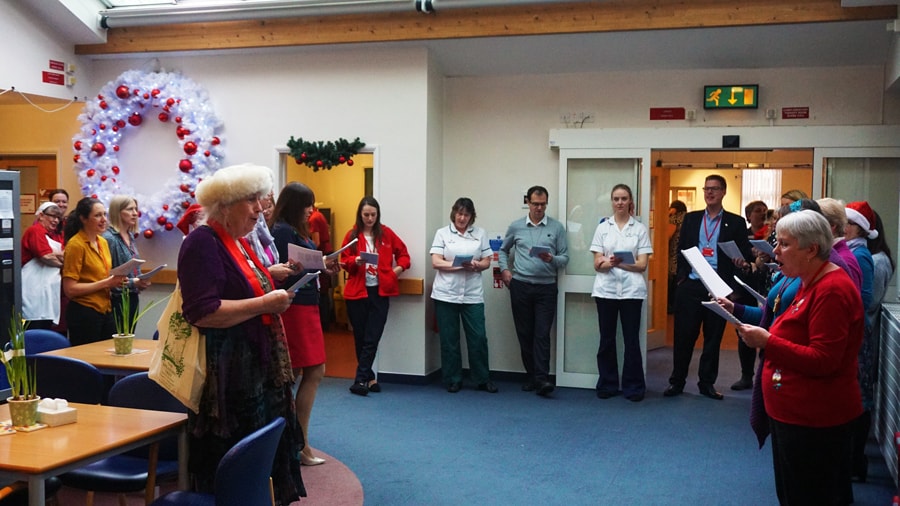 Tanya, Senior Staff Nurse at Warwick Day Hospice:
Not everyone likes Christmas, and that's fine. We try and make it memorable for everyone though and as well as having fun, we give people the opportunity for reflection and quiet time. Patients arrive for the day with us and we start with tea and biscuits and chocolate as there is normally plenty to go round! Santa sometimes comes to visit too before we have a service in the hospice Sanctuary. The Physiotherapists and Occupational Therapists do Christmas themed activities with everyone – last year they performed The 12 Days of Christmas which was a hoot! In the afternoon the staff give patients presents. We encourage patients to wear their Christmas best, a bit of bling and sparkle. It's all about making it special for patients.