Our Swim for Myton campaign allows participants to dip their feet into fundraising for a great cause whilst keeping active and setting themselves a challenge.
Taking place throughout autumn, participants can choose to swim one of our four water inspired distances, take on our Team Challenge or pick their own distance all to raise vital funds for The Myton Hospices!
One participant taking part this year is 12-year-old Evelyn.
Evelyn stumbled into a hurdle when the swimming pool she had been using for her swim-athon closed in the evenings and weekend afternoons for university activities.
Evelyn's mum, Kate, looked into other options, but to no prevail. Unfortunately, nothing would work around Evelyn's school schedule.
Until Charles, a member at Nuffield Health, offered Evelyn the opportunity to carry on her fundraising at their swimming pool.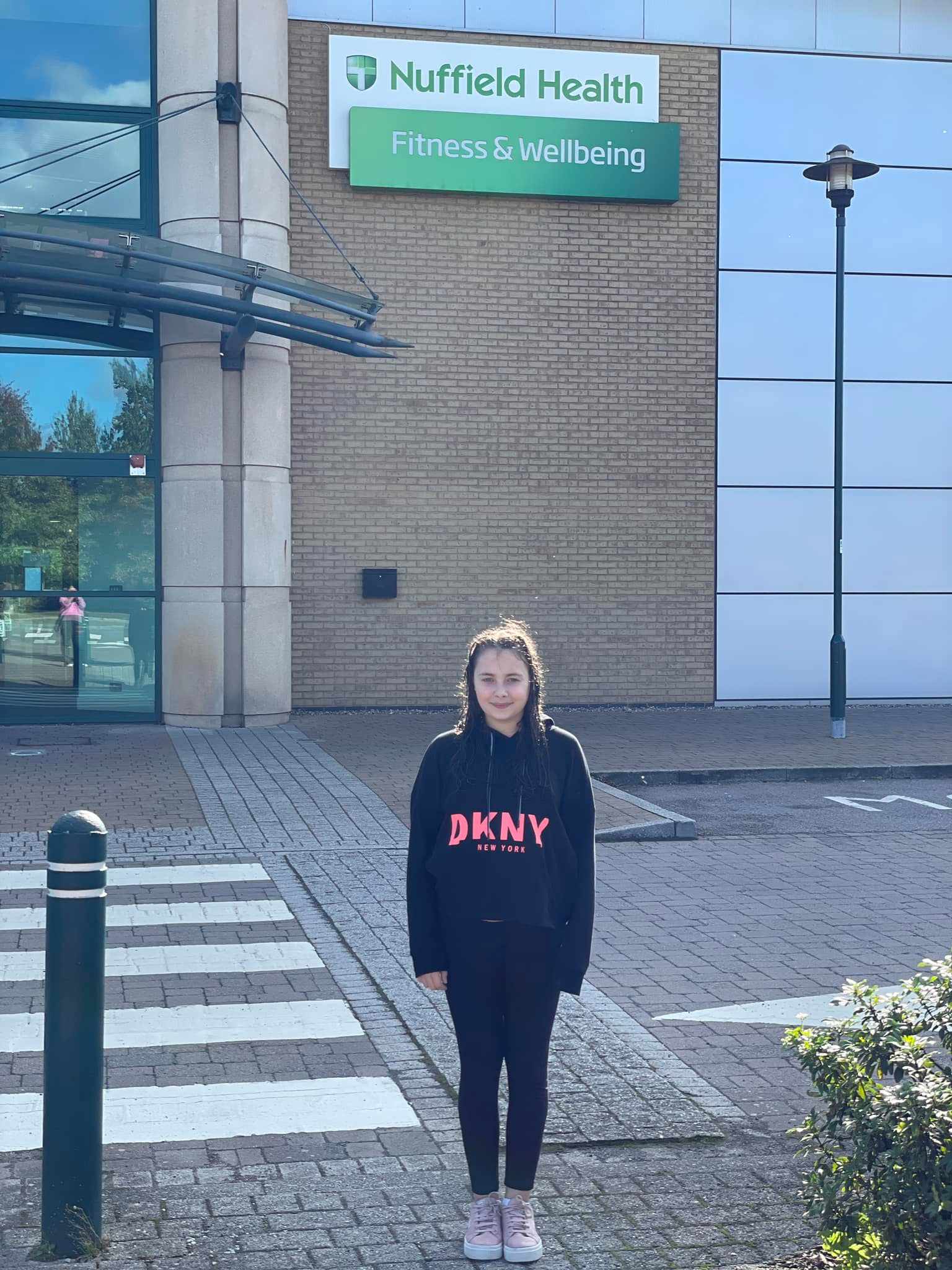 Charles said:
I hated the thought of Evelyn's efforts being stopped in their tracks so I had a chat with the manager at Nuffield Health and he jumped at the chance to help as he's a big believer in the local community.
Kate said:
Charles came to our rescue and with the unbelievable generosity of the Nuffield health club, my daughter is back swimming and miles towards her challenge.

I cannot thank all involved enough for making this happen.
Evelyn has currently swum the equivalent of half the Channel! An excellent achievement! Well done Evelyn!
Charles is also taking part in this year's Swim for Myton and has currently swam over 50km of his 100km goal. Congratulations to you too!
We would like to say a massive thank you to everyone who has signed up to Swim for Myton so far – you are all amazing!
It's not too late to join them and take on your own challenge for Myton!