This Easter, we hosted Easter egg tombolas to raise vital funds for The Myton Hospices.
In total, we raised an incredible £3,388.76 – all thanks to you!
Rugby Support Group tombola held at Rugby Central Shopping Centre raised an incredible £1,366.29.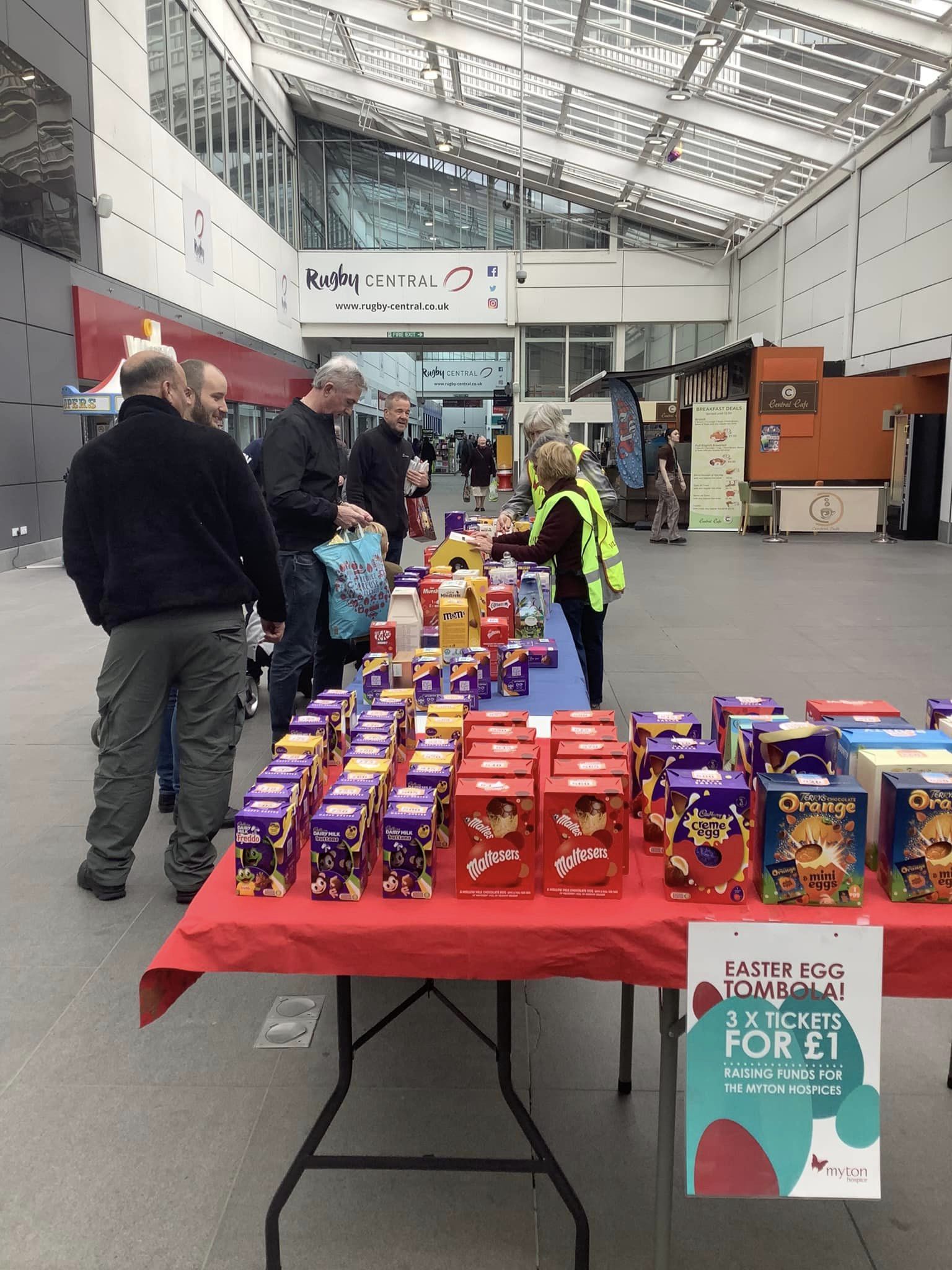 Our Coventry tombolas were also a huge success with an amazing £1,204.96 raised in total!
The tombola's in Warwick raised an incredible £817.51!
Please join us in saying a big thank you to Melissa at Tesco's Crosspoint and Warwick, Jayne at Tesco's Clifford Bridge Road and Kayley Griffiths at Asda Rugby for providing amnesties and allowing us in to their stores.
We also hosted egg tombolas at Tesco's Warwick and The Royal Priors in Leamington.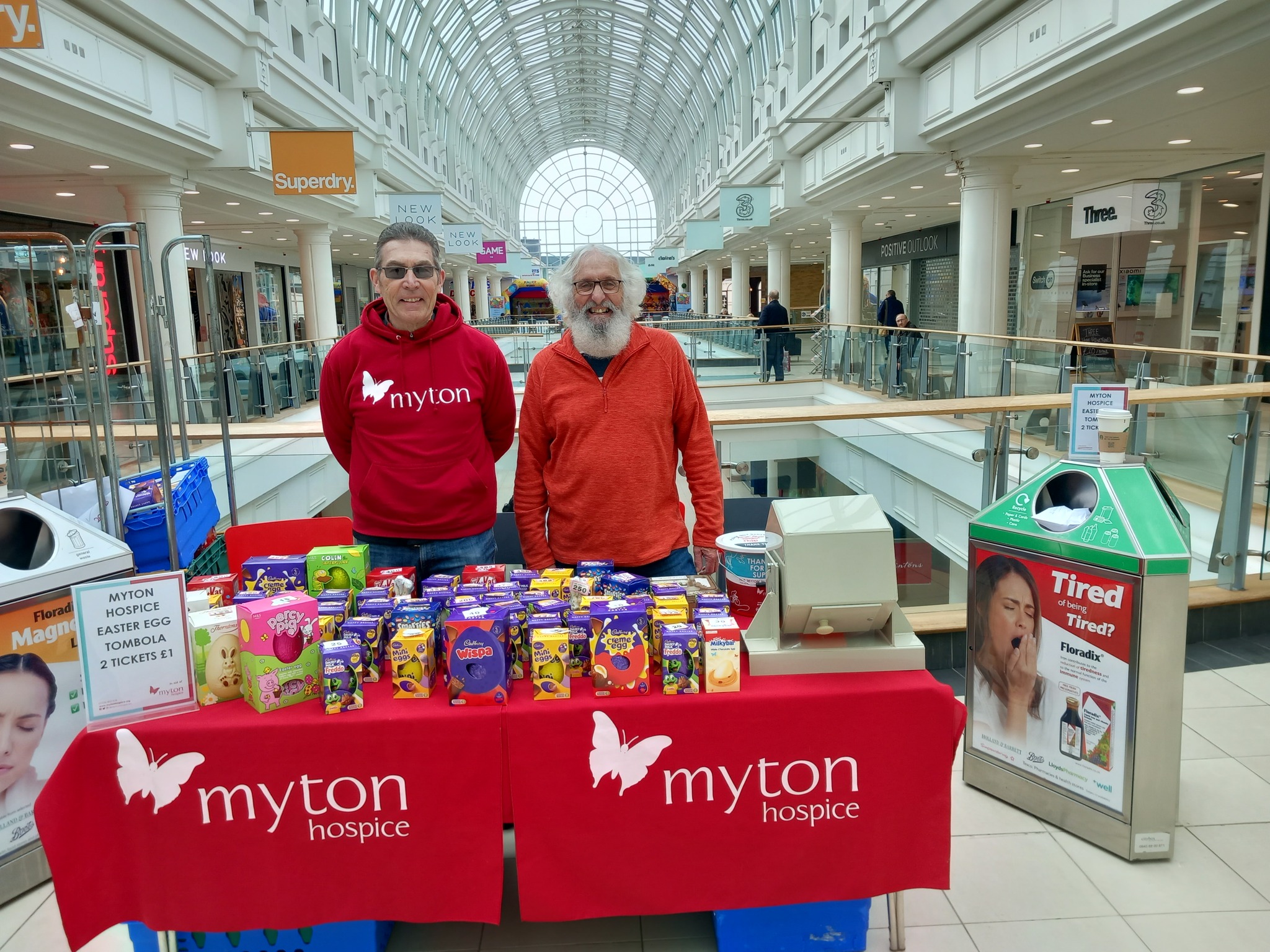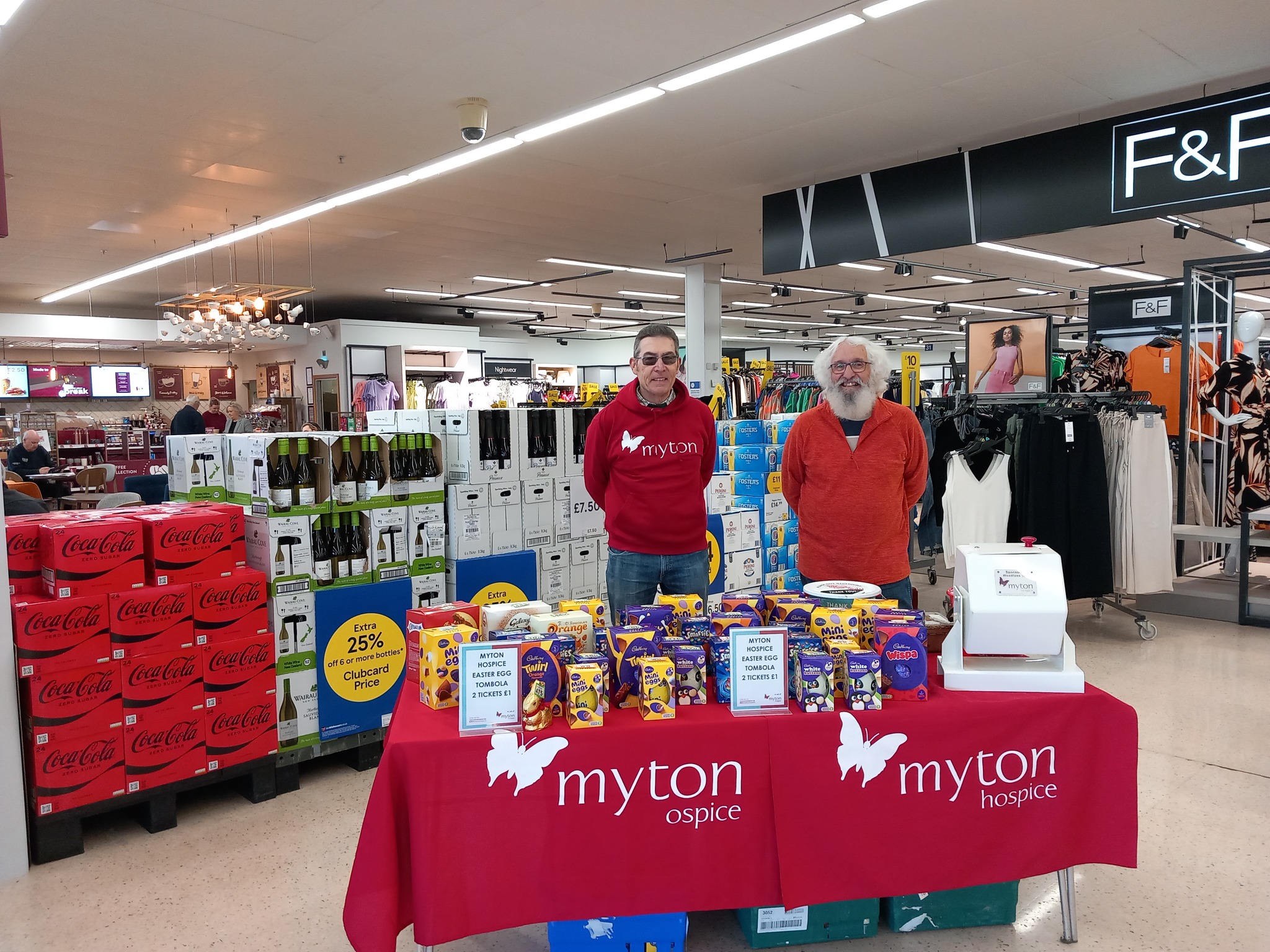 We couldn't have raised such an amazing total without the help of you! From schools to supermarkets, businesses and volunteers – thank you!
Special thank yous have to go to our corporate friends who asked employees to donate eggs, including Wolsley and Dennis Eagle – thank you so much for your support!
We'd like to say thank you to Wanzl and their staff for donating 70 eggs for our tombalas.
Thank you to Sarah Wallace and Alicia Churchill from MJ Dawson & WG Rathbone Funeral Directors and Gemma Strain from Asda and The Plough and Harrow pub in Whitnash.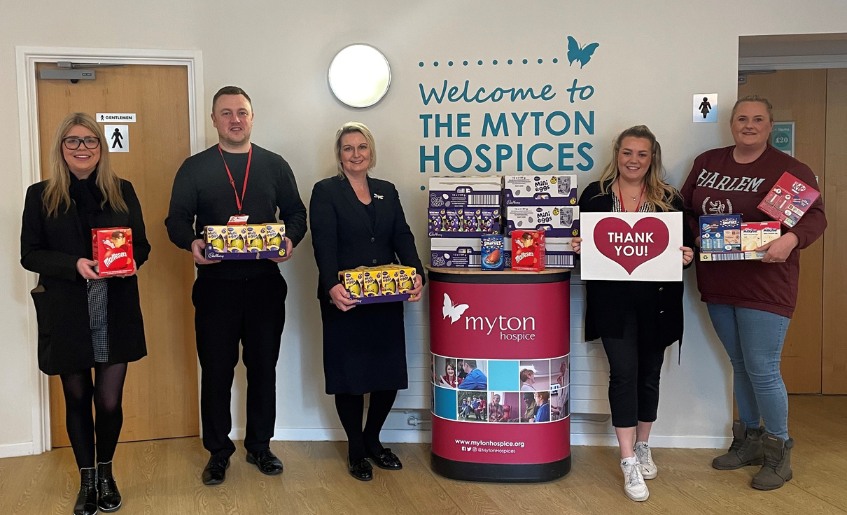 Thank you, also, to everyone at Pertemps Leamington and Pertemps Coventry for donating eggs.
We would also like to thank Tesco's Ricoh, Nuffield Health Rugby and Hafele UK Ltd in Rugby for all the generous donations!
Thank you to Henry Ison Funeral Directors in Leamington for their generous donation.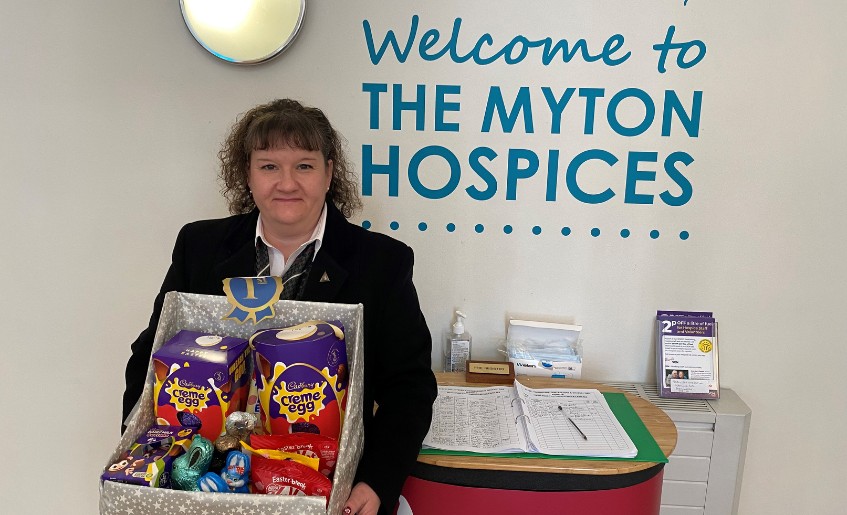 The pupils and teachers at Barford St Peters Primary School also pulled together to donate eggs – thank you to everyone for your amazing support!
We appreciate the generous donations from every single supporter, we couldn't provide our services free of charge without your incredible support!
Thank you, as always, to the wonderful Rugby Support Group and Coventry Support Group for all your help this Easter!
A big thank you also goes to all the volunteers who helped at all the tombolas over the last few weeks! We couldn't have done this without you!
Thank you to each and every supporter and business who donated eggs for these egg-tremely successful tombolas – even if you haven't been mentioned by name we know who you are and we really appreciate your support!