As we celebrate the King's Coronation, The Myton Hospices has taken the time to encourage staff to come together to enjoy this special event.
Decorated in red, white and blue, each of our three hospice sites enjoyed tea, scones and cake throughout the week for our staff to take a moment to enjoy the sunshine (while it lasted!) and get together to mark this special occasion.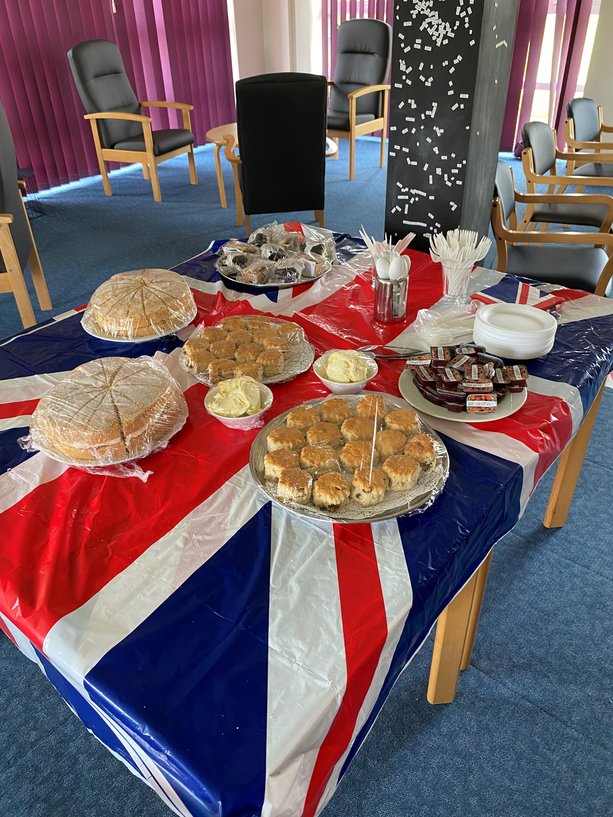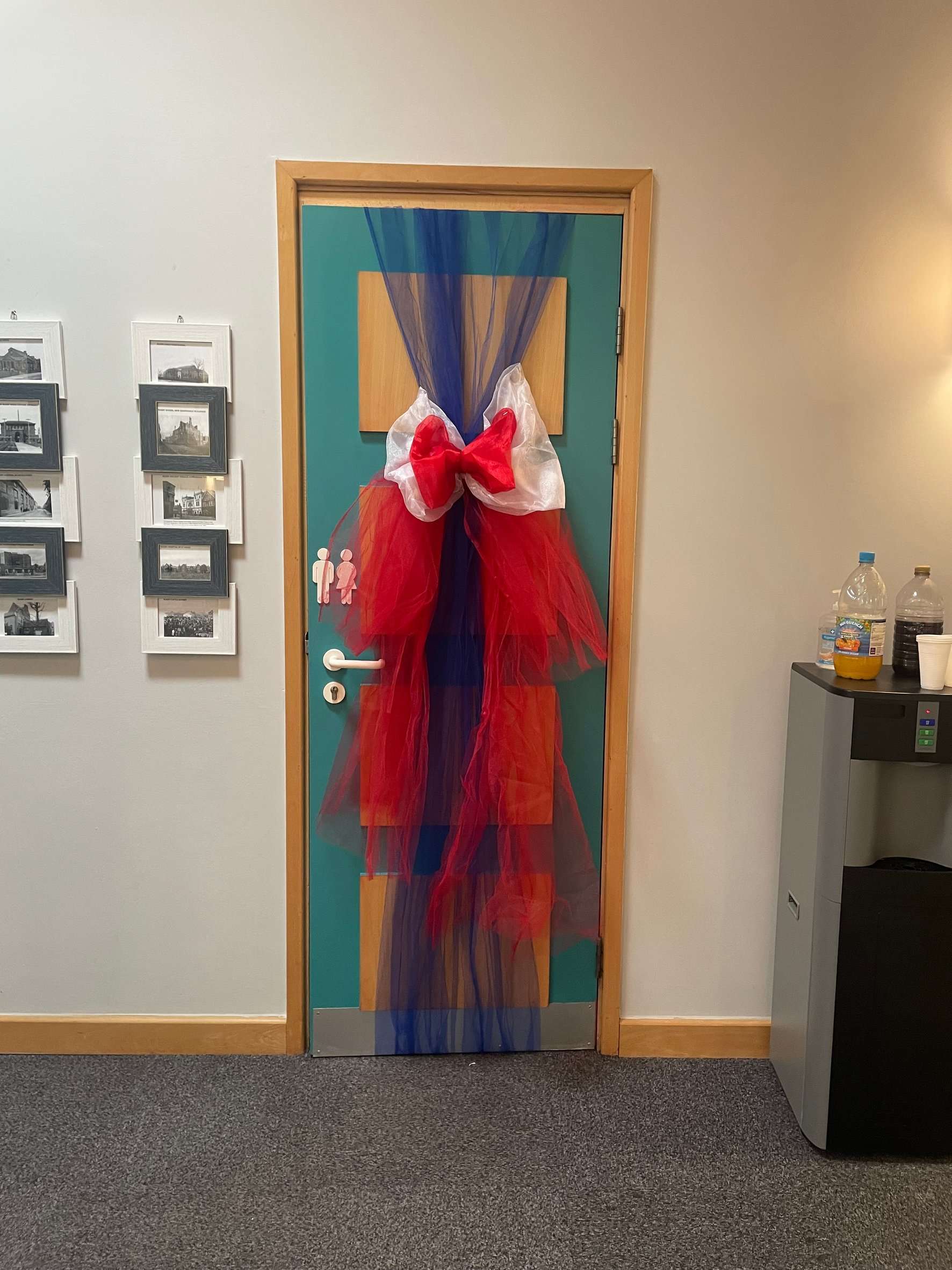 Our Rugby Myton Support Hub hosted a special afternoon tea, including an opportunity for our patients to come together and celebrate the coronation, as well as the one year anniversary of the Hub opening!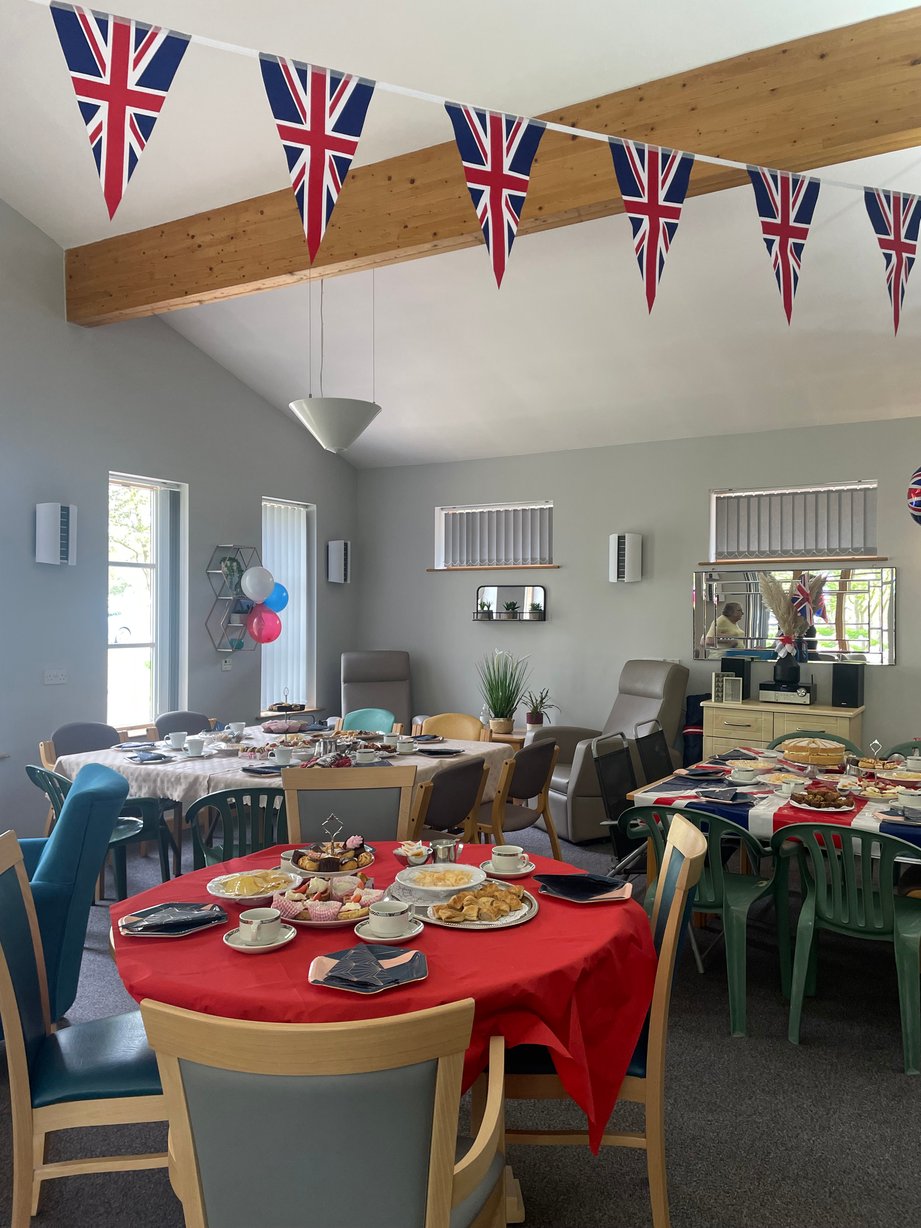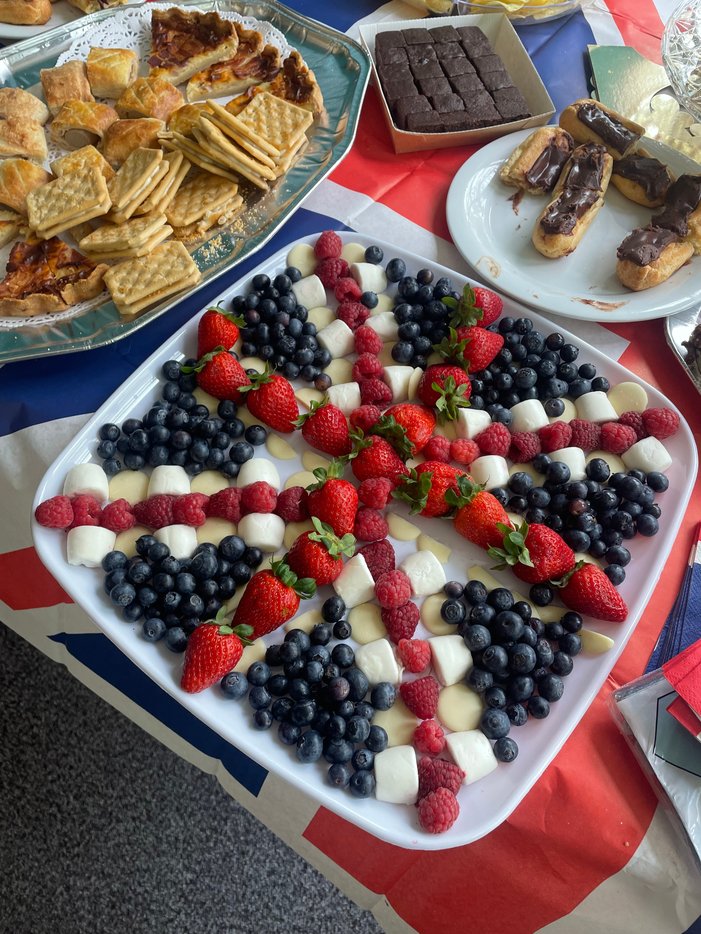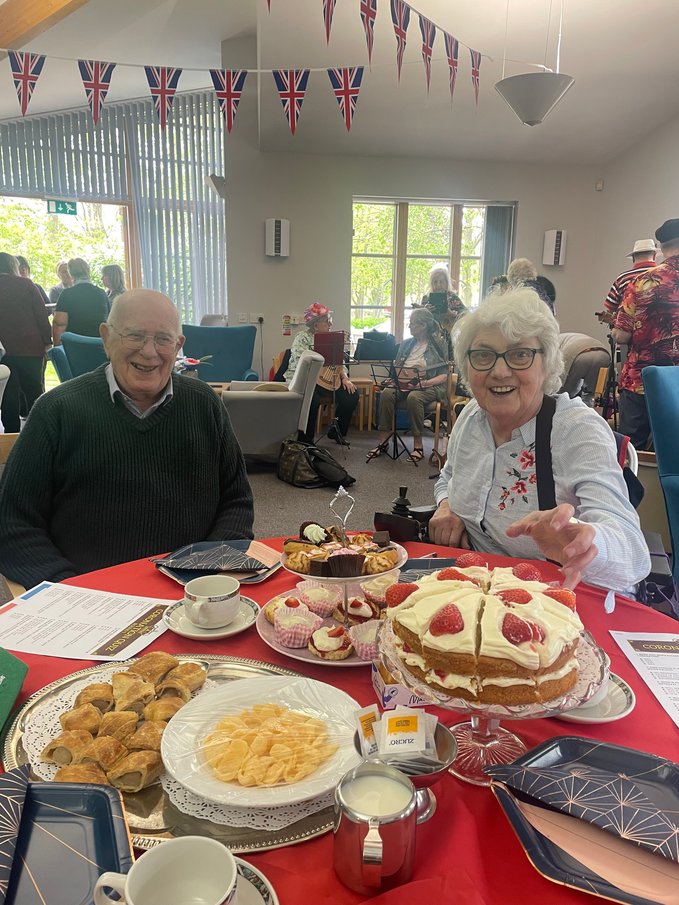 This lovely event featured a performance by the Rugby Phoenix Ukulele Band – thank you so much to everyone involved for providing such great entertainment. Our staff, volunteers and patients all joined in, singing and even dancing along to the music.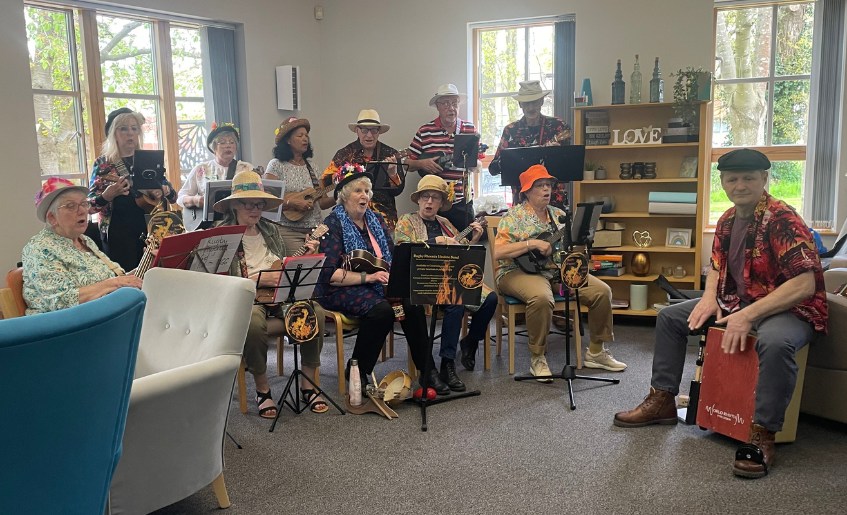 It was all fun and games, with a round of pass the parcel with coronation themed prizes up for grabs and a royally entertaining quiz for everyone to enjoy.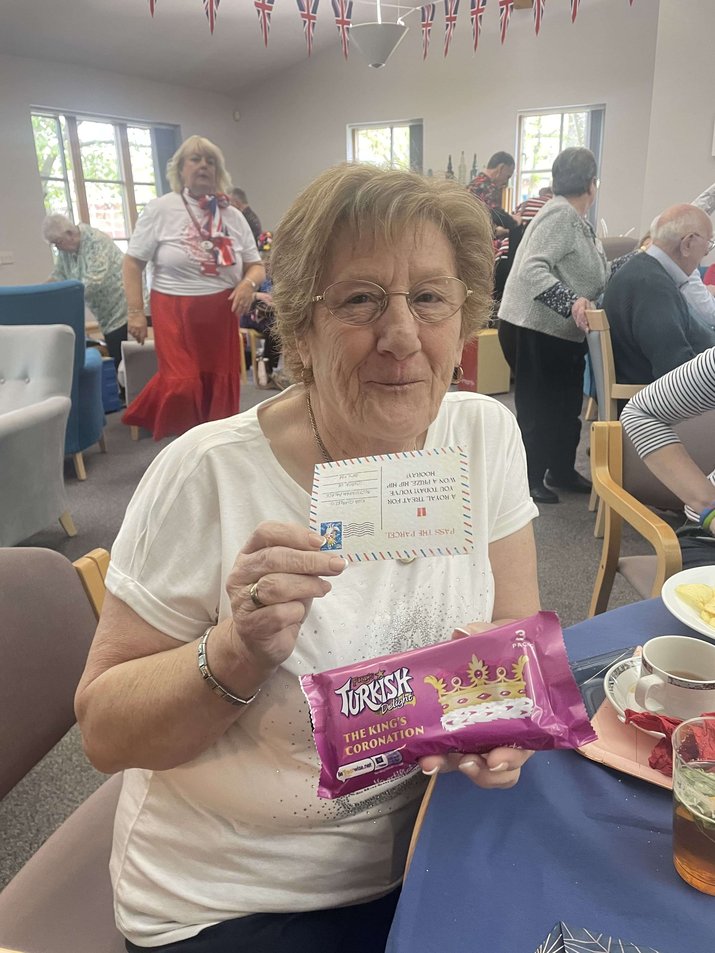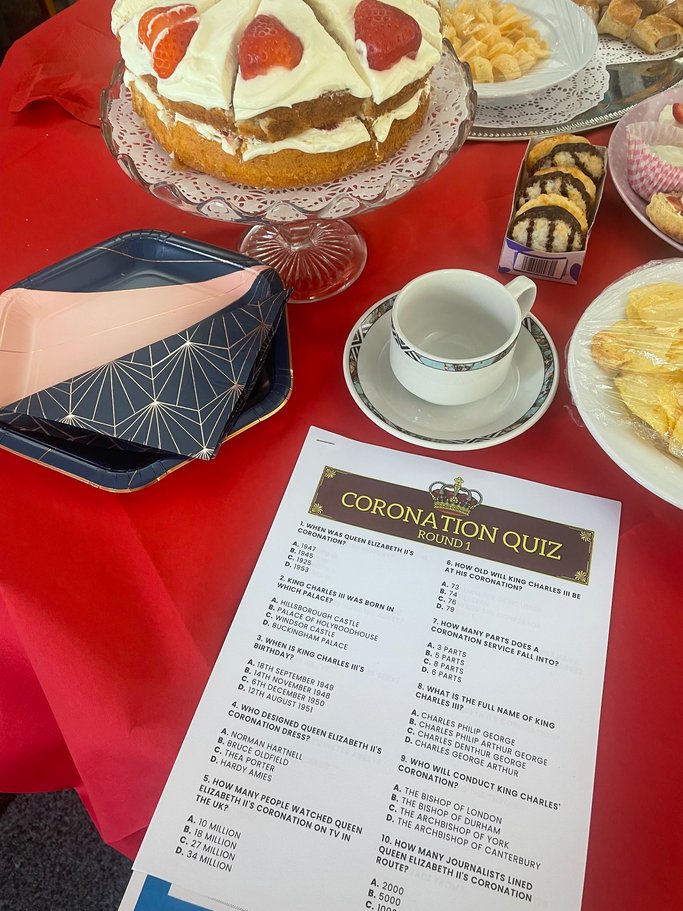 If you've been out and about this week you may have seen our shop window displays, with our staff and volunteers celebrating with delicious cake.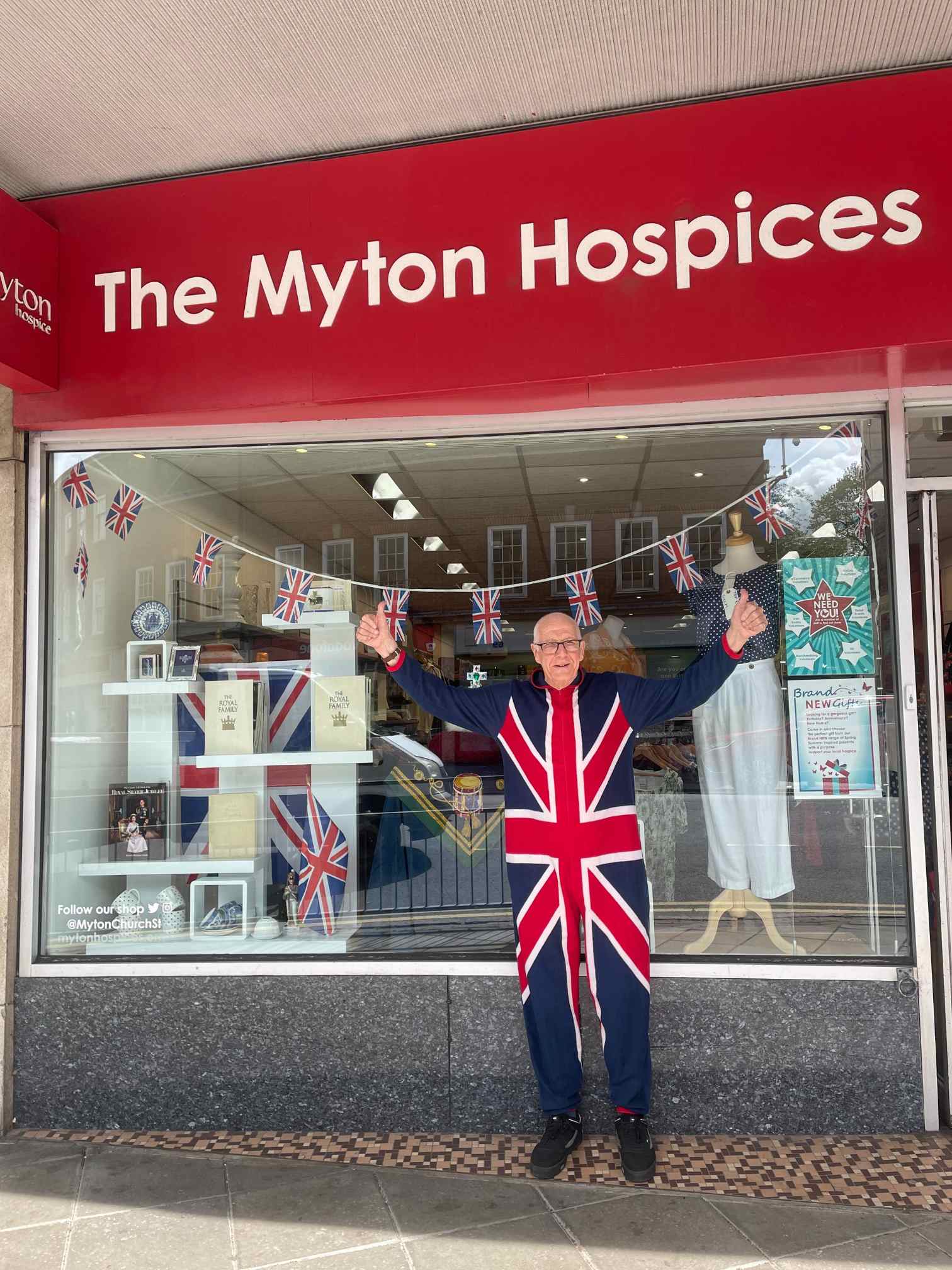 Our Rugby Church Street shop has also taken part in a Coronation Crown Trail in Rugby with local fundraising superstar, Sophia, hand crafting our very own crown. 
Our doctors, nurses, nursing assistants and Inpatient Unit volunteers at our Warwick and Coventry hospices will also be bringing in snacks and sweet treats to share around in celebration!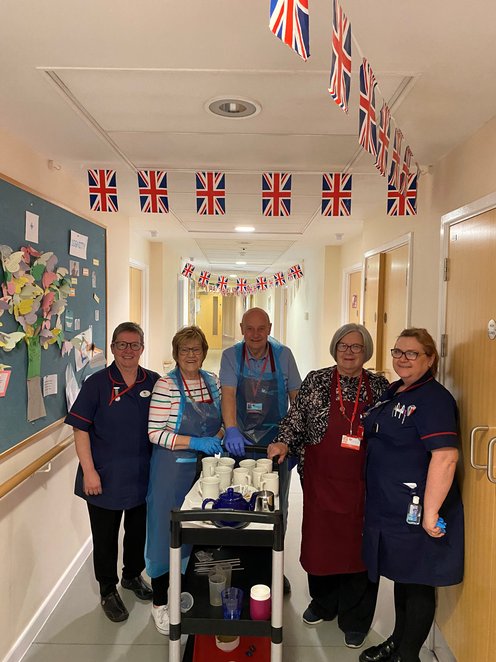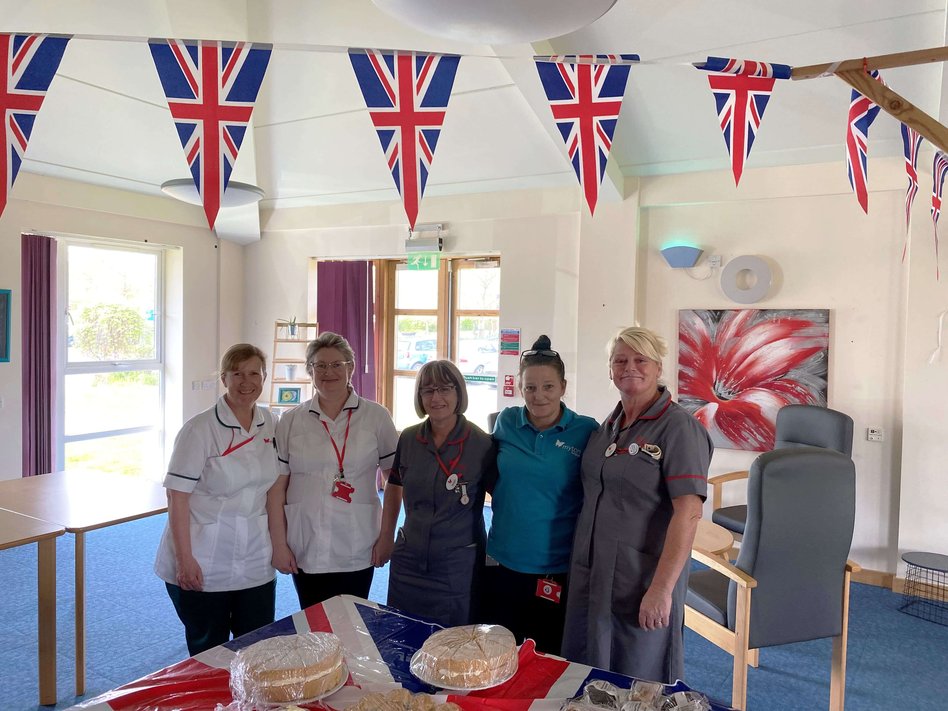 These events have played an important role in bringing everyone together and creating a sense of community that is so important in our work.