Spearheaded by Sharon Crofts, the Take a Breath in Rugby program began at the start of 2018 as a way of reducing social exclusion through signposting to local services and offering practical help and education for improving self-management to people diagnosed with chronic obstructive pulmonary disease.
Three cohorts of people have now taken part in the 12 week-long program. Rugby Myton Day Hospice was the venue for the weekly meetings, and Myton's involvement has also led to patients being referred to Day Hospice and our Fatigue and Breathlessness program.
Myton also provided Occupational and Physiotherapy input into the most recent cohort with sessions on Tai Chi, Singing for Breathing and Mindfulness and Relaxation.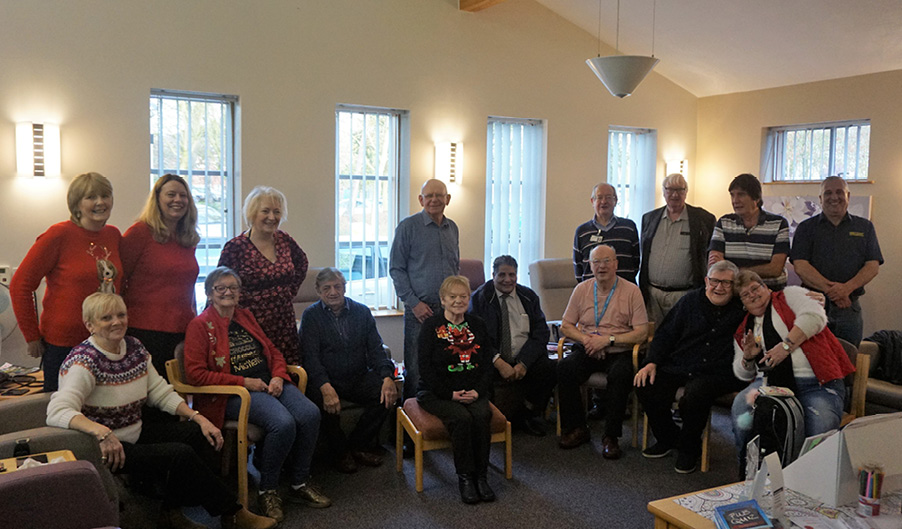 We're so pleased to be able to work with other service providers to help people manage their COPD, and bring them together to share their experiences with each other.
Comments from patients included:
I was apprehensive to start with but every week I found out something new which was good. When I was diagnosed I felt that I was pushed out – I was told there was nothing I could do to improve. When you start in a group like this you realise you're not alone and that there are things you can do to help.
I found it unbelievable – telling stories and meeting people. Because the Take a Breath sessions are held at Rugby Myton Hospice, after the 12 weeks I self-referred to Rugby Day Hospice.
I really enjoyed the activities, especially clay modelling and singing. It's nice to talk to other people to find out how they deal with things.
For more information...
About the Take a Breath project contact Sharon on 02476 967515 or sharon.crofts@uhcw.nhs.uk.