We have been overwhelmed by the response to the campaign – the original 1,000 butterflies sold out in just a few weeks and we went on to sell a further 1,000 with all of the butterflies now completely sold out.
Supporters flocked to see the installation at Coventry Cathedral come rain or shine, thousands of photographs were shared online and we had orders from as far away as Australia and America!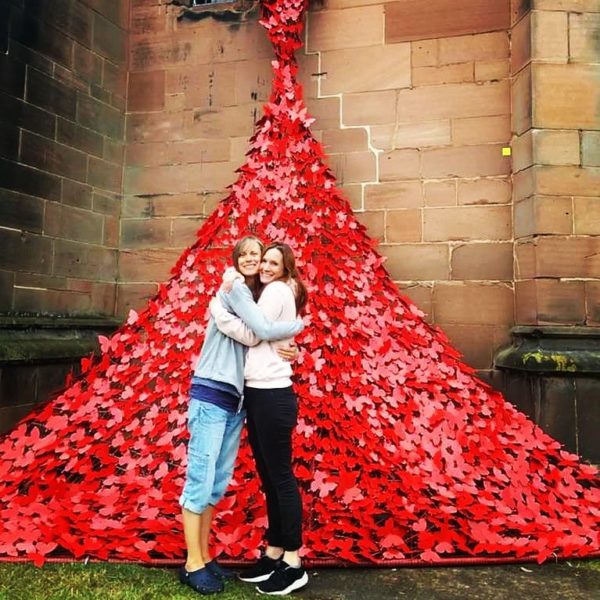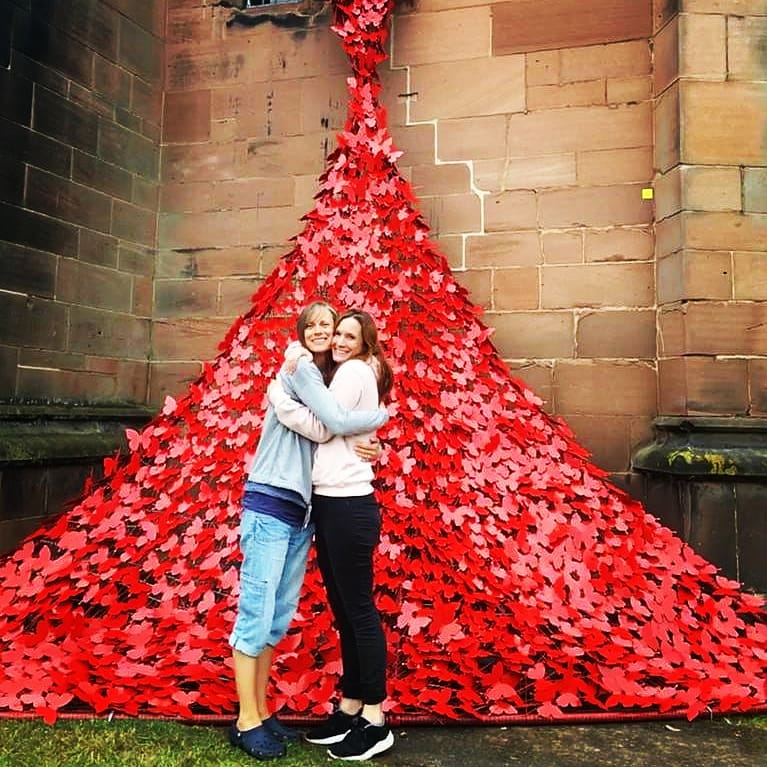 The feedback has been incredible with people sharing their touching stories in person and online about why they have bought a butterfly, what this means to them and why they are supporting Myton.
One supporter even said
The installation was one of the most humbling things they had ever seen!
We have loved seeing your photos of the butterflies in their new homes too.
Ruth Freeman, CEO at Myton, said:
We have been blown away by the success of The Butterfly Effect in every way. From the sheer numbers we sold, to the amazing amount of money we raised and to the brilliant and extensive coverage the project has received.

This wonderful sum of money will play a huge part in providing care for our patients and their families and the awareness it has generated will make a big difference too – ensuring people who need our support know that we are here and helping raise more money in the future to continue to provide that support.

Thank you to everyone who helped make The Myton Hospices Butterfly Effect campaign so special.
The campaign would not have been possible without the support of Arup who brought our vision of the butterflies taking flight to life, GWE Ltd which made the butterflies, sponsorship provided by Bravissimo, and Leamington-based marketing agency Denfield which provided the creative inspiration behind the project alongside the Myton team.
We want to thank everyone who helped to make The Butterfly Effect such an incredible success – from everyone who bought butterflies, donated, visited the installation, took photos and videos, and helped to spread the word!
The power of The Butterfly Effect will make a difference for more people in Coventry and Warwickshire, now and in the future!
Take a look at some of the amazing photos you shared with us here