Nok Chilton has been coming to Myton since February to help with a build-up of fluid in the skin around her neck following surgery to treat cancer. She told Aileen how much she enjoyed coming to Myton and how the treatment and techniques she has learned has helped reduce the swelling in her neck.
Aileen works for the Association of Mortgage Intermediaries and asked for the proceeds of their annual charity dinner to be donated to Myton. Around 300 people attend from across the mortgage industry and Aileen opened the event by telling everyone about Myton and how we have helped Nok.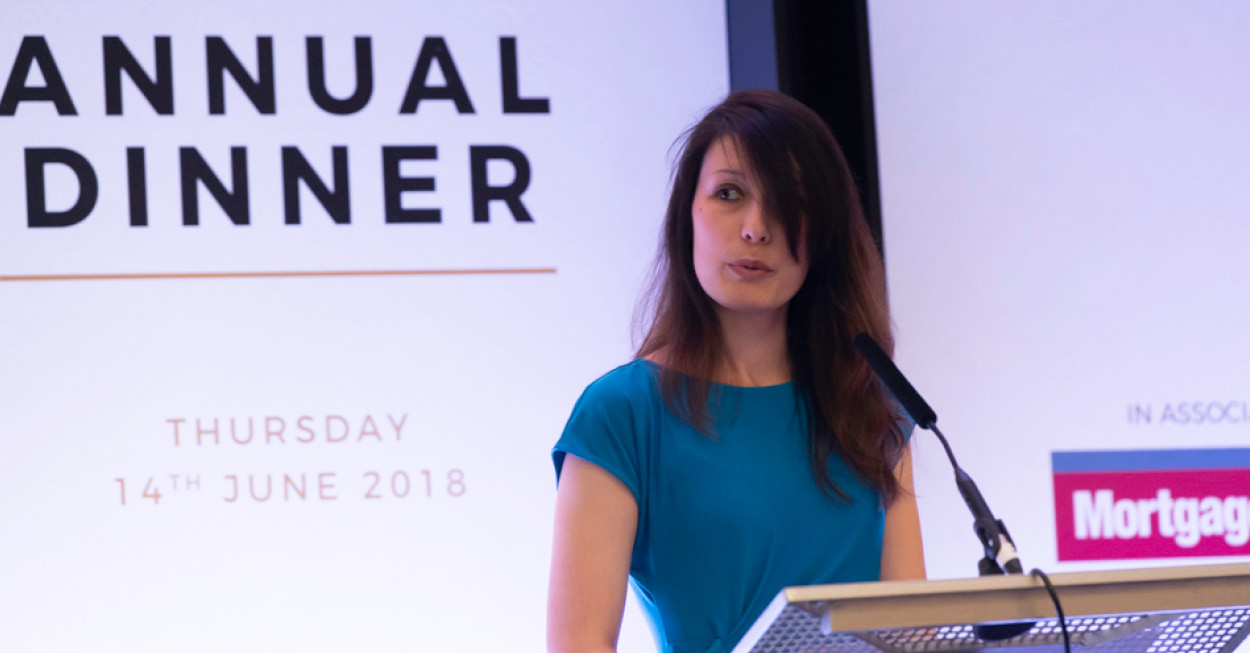 Image provided by Mortgage Solutions
The event raised over £3,000 and Aileen surprised her mum after the event by telling her what she had done!
Nok said:
I was so proud and in tears when she told me what she'd done. She stood up in front of all those people to talk about her personal life and my experience – there were people crying because of what she said and people came up to her afterwards asking how I was and talking about their experiences of cancer.

Myton is wonderful; the services, Karen who provides the treatment, everything! I was quite nervous when I was referred, I didn't know anything about Myton before coming but I found out about the services through talking to the nurses. I want people to know that Myton isn't just about dying and it's so homely, not like a hospital at all.
What is Lymphoedema?
Lymphoedema is a build-up of fluid in the skin because it can't drain where it needs to go. Surgery and other cancer treatment can damage the drainage and the result is swelling in that area. What our wonderful nurses do at the clinic to help is implement a daily massage technique to train the fluid to drain, meaning the swelling should go down.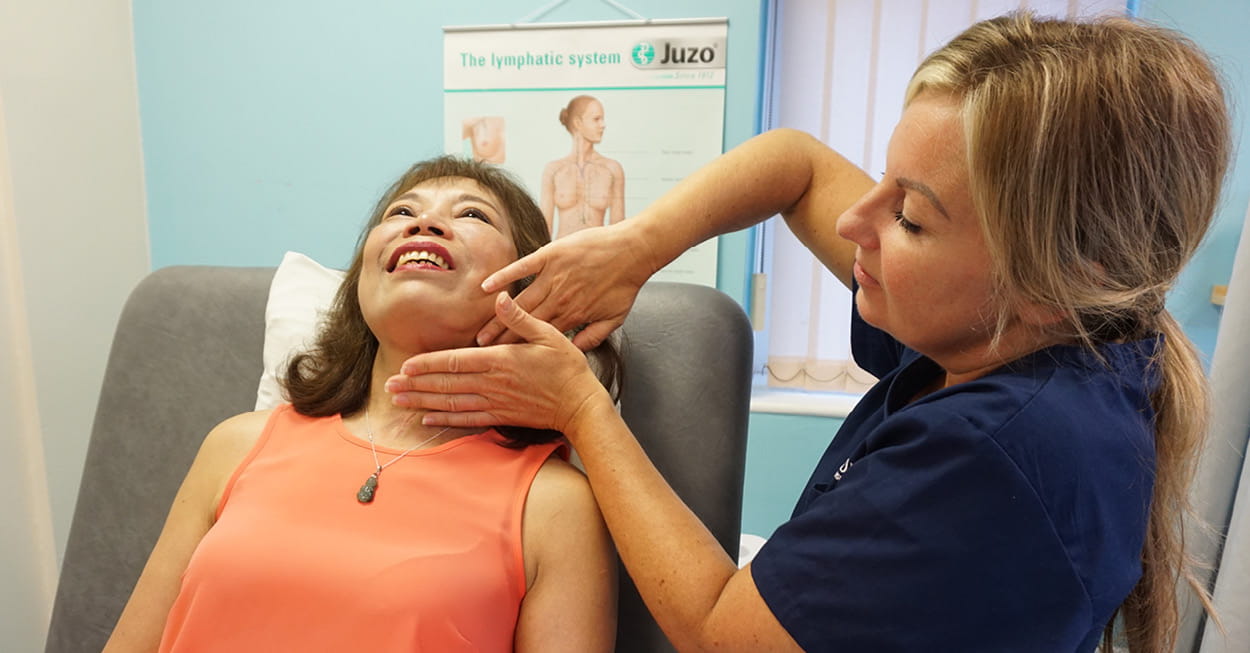 Karen Hunt, Lymphoedema Specialist Practitioner at Myton, said:
Nok has been a real inspiration. What we try and do is empower people to manage their symptoms and Nok has implemented everything I have advised her to do and she's got the results from that. She is a role model patient, and we always have a giggle when she comes in!
Thank you so much to Nok and Aileen – you are an inspiring mother-daughter team!
Find out more about our services here.
Did you know?