The Wolf Run is an incredibly popular event both with those who take part to challenge themselves, and those who do it to raise money for charity. And on 2nd September members from the Health and Social Care Team of Coventry & Warwickshire Chamber Training (CWCT), and Lewis Kelly braved the Wolf Run to raise money for Myton!
Lewis raised…
Over the last 12 months Lewis has shed over six stone in a bid to feel happier and healthier, and decided this year he was going to use his new found fitness to take on the Wolf Run. Although he now lives on the south coast, Lewis thought of his home county of Warwickshire and Myton, and has raised a whopping £1,270 for us!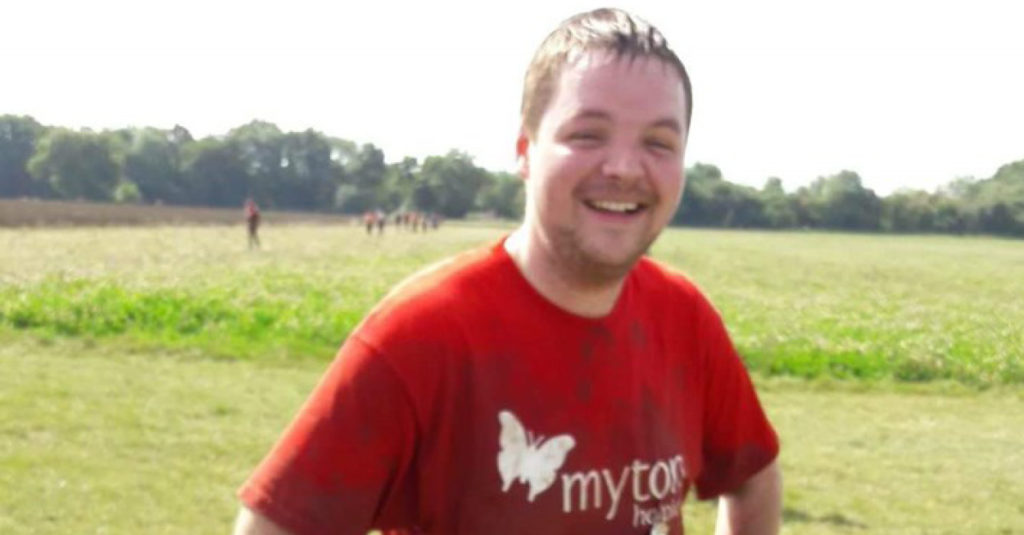 Even though it was tough…
The Health and Social Care Team also raised an amazing £500 for Myton by taking on the Wolf Run! Diana Jackson, Sector Lead of the Health and Social Care Team, took on the challenge with her colleagues and said:
We all had a fantastic day and although it was tough, we are extremely proud of each other and the amount of money we have raised.
A huge thank you…
Thank you to everyone who braved the Wolf Run to raise money for Myton! It is your dedication to taking on challenges like this event which mean we can continue to provide our free services to terminally ill people in Coventry and Warwickshire! We hope there was a warm shower and cup of tea waiting for you at the finish line!
If you would like to find out more about our upcoming events, please click here.