Our therapy teams help people adapt to living with life limiting illnesses, including helping patients with breathing difficulties and breathlessness.
Thanks to donations of Marks and Spencer vouchers from supporters we have been able to buy over 70 hand-held fans for patients to use to help with breathing difficulties.
Our physiotherapists provide fans for patients to use as well as offering advice on breathing techniques and posture. This enables people to control their own breathing and make better use of their intake of air.
How to use the fan...
The user is advised to hold the fan about 10-15cms from the area around the mouth and nose, research has shown that this can have a direct benefit on reducing the feeling of breathlessness. The effects could be immediate or take up to 10 minutes and can be repeated.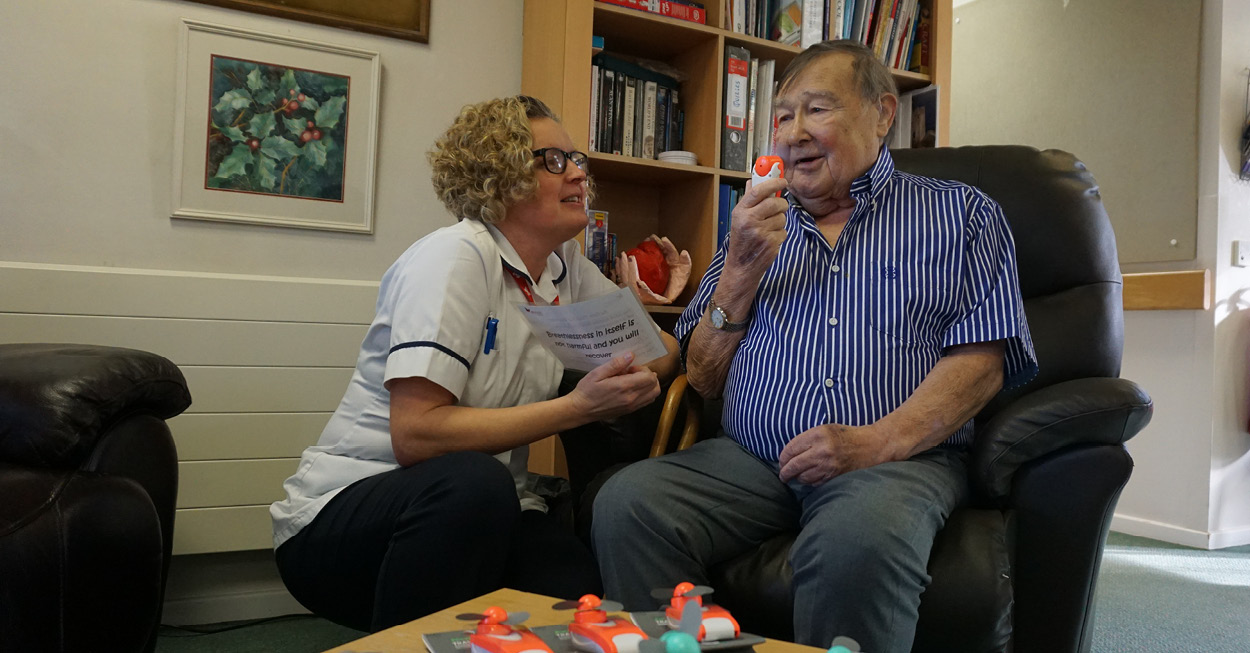 People using the fans have found they can be carried around easily in their pocket or handbag to use whenever they need.
Community Fundraiser, Anita Burrows, knew the therapy teams were in need of the fans and contacted Marks and Spencer in Warwick – who are currently supporting us as their charity of the year – about supplying the fans.
Day Hospice and Inpatient Unit...
Now even more people who use our Day Hospices and Inpatient Units can benefit from using the fans to help with breathlessness.
Thank you to Marks and Spencer in Warwick helping us to help more Myton patients!
Want to find out more?
Find out more about the work our therapy teams do with patients here.