Glyn Essex, was cared for at Warwick Myton Hospice in September 2017, where he sadly passed away from prostate cancer. His daughter Helen said:
The staff were incredible in not only their care of him but also our family during the week he was in the care of the wonderful doctors and nurses.  We were extremely lucky to be able to access the family accommodation on site as dad was severely ill and could have passed at any time, we were so very grateful to be able to use the facilities.
Once the family had started to come to terms with events, his wife Jane, who Glyn called his best critic, started a rather painstaking process of piecing together all of his poems and compiled a carefully curated selection of them into a book that the family have had 100 copies printed of. On the front cover is a portrait of Glyn's Lurcher, Ben, drawn by his daughter Kate. The book is on sale at Hunts bookshop in Rugby and the family are kindly donating proceeds to Myton.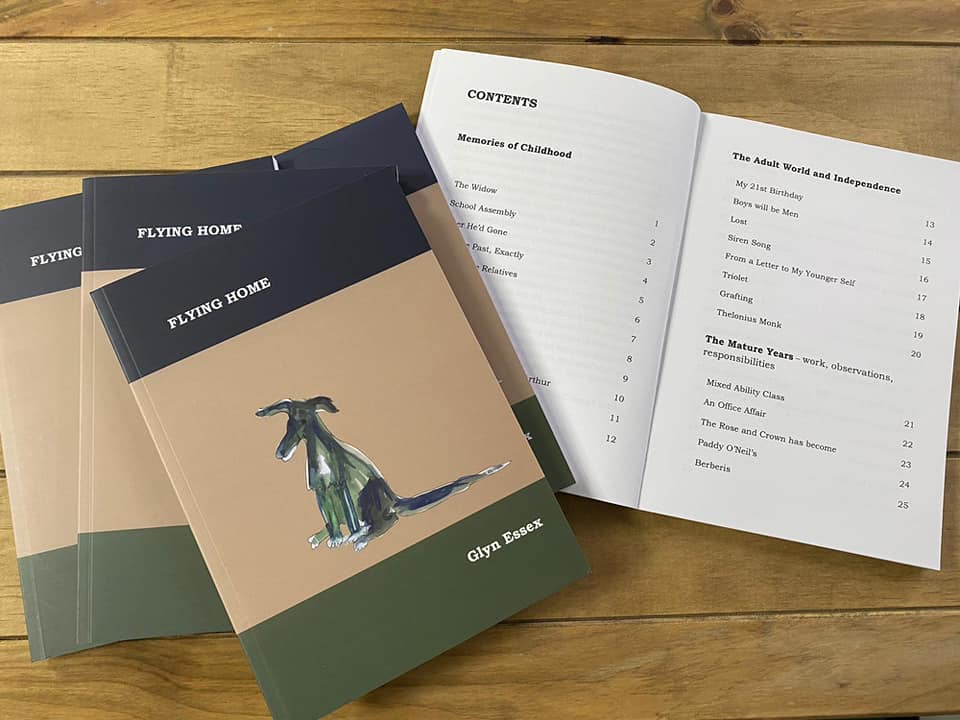 Mixed Ability Class by Glyn Essex...
I've never swum The Channel,
never built my own PC,
never made a million
on the Stock Exchange.
I did once score a century
against a team
of railwaymen from Bedford,
most of whom did not wear whites;
assembled an Ikea chest of drawers
in less than a day,
and, after nearly twenty years,
I paid my mortgage off ahead of time.
I like to think that,
if there is a God,
this is what he does;
for each achievement of his favoured few,
he sets a test with
similar but lesser tasks
for the rest of us to do.
Glyn was a familiar face and friend to many in Rugby. Born in Leicester in 1944, Glyn lived in Rugby for 40 or so years up to his death in 2017. It was because of his enduring love of words; both as an avid reader and writer of fiction and poetry, that his family wanted to mark this by creating a legacy of his work, a book of his poetry.
Glyn was very modest about his talents and whilst several of his poems were published in journals such as the Poetry Review he focused his efforts more on local events, classes and groups such as Rugby Writers.
His daughter, Helen adds:
My dad didn't like a fuss, so we had to think carefully about how he'd feel about all this.  The thing is, his poems are so good!  We felt sure many of his friends would welcome the opportunity to have a book of his work. We wanted to be able to share them, as a way of celebrating and remembering him.

He was a very kind and generous man and we were extremely fortunate that as he became more unwell with cancer, Myton Hospice were able to offer him such exceptional compassionate care.  Knowing that the pandemic has unfortunately hit charities such as Myton so hard, I'm sure he would whole heartedly support our endeavours to raise funds for Myton through the sale of his book.

We're so pleased Hunt's bookshop in Rugby has agreed to stock the book and manage sales, Dad would also welcome any opportunity to support a good local bookshop. Anyone that knows my Dad might have some idea what to expect of the book; his style is succinct, witty and often humorous.

He takes inspiration from first hand experiences such as observations of family, people and places.  What I hope others will appreciate as much as I do is his seemingly effortless knack for conveying so much with so few words.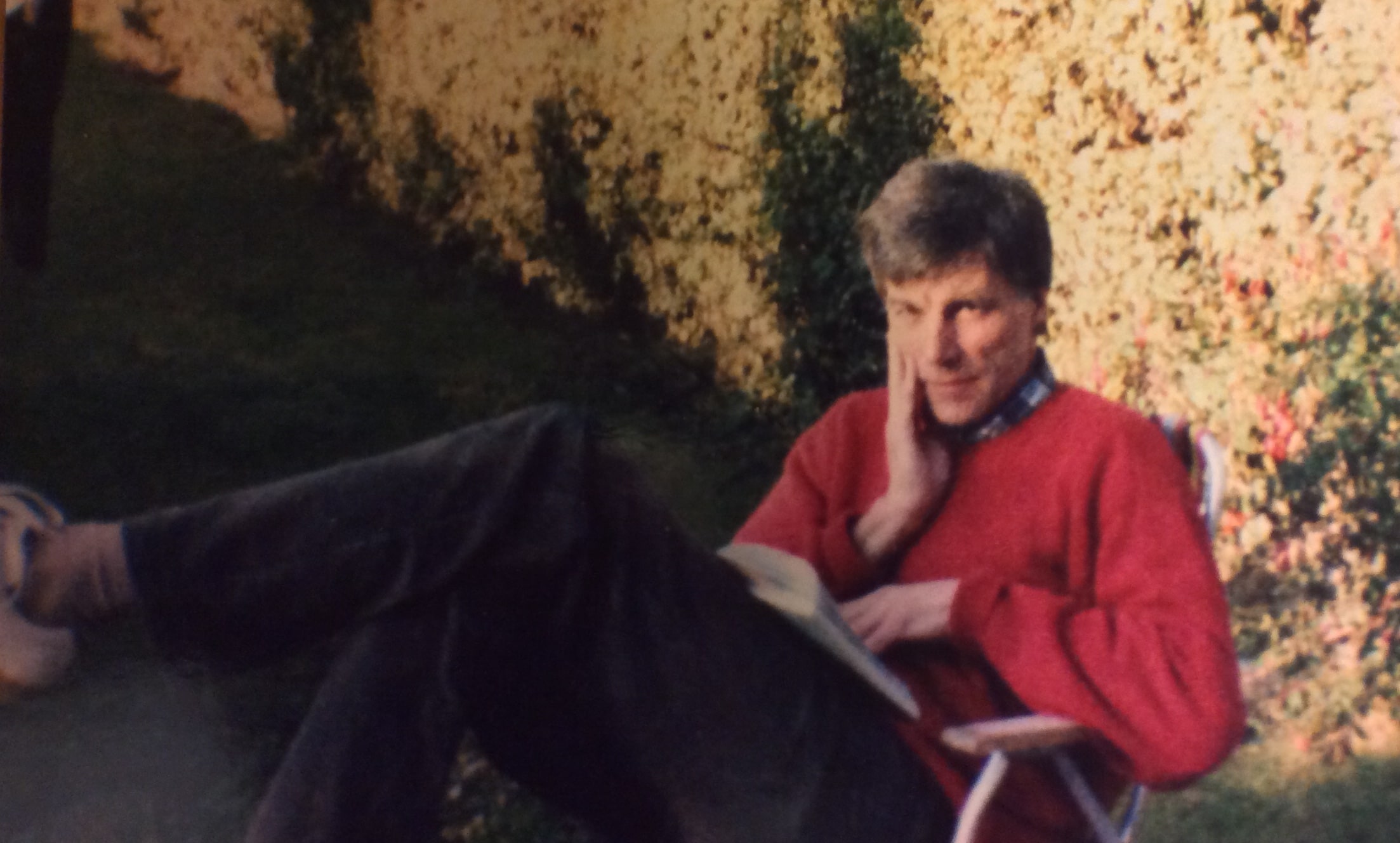 The book is available for purchase for £7.99 at Hunt's, 9 High Street, Rugby, 01788 552867, online at www.huntsbookshop.com and on Facebook @huntsbookshop
Glyn's family estimate that over £300 has been raised so far from book sales and donations from friends. Thank you all for supporting Myton in memory of Glyn – we really appreciate it!