Senior Staff Nurse Tom Curley can usually be seen working on the Inpatient Unit at Warwick Myton Hospice, but since October he has been spending most of his free time training for his first White Collar boxing match, in aid of Zoe's Place Baby Hospice in Coventry!
After taking on our first...
abseil in October he knew his next challenge would be to step into the boxing ring, and when the opportunity arose to do so while raising money for Zoe's Place he knew this would be the challenge for him!
Tom said:
I am really excited about the fight and feeling ready for it! Andy Houghton, who is also a Senior Staff Nurse at Myton, has been training me as he is a boxer himself. And the guys at Red Corner Gym have been amazing to work with. Glenn Smith, the owner, has been very supportive, letting me train as much as I can at the gym. He has seen my progress since October and has been very encouraging as well as pushing me to improve even more.

Zoe's Place is a fantastic cause to support – like Myton they are supporting those with terminal illnesses. My colleagues have been very supportive, not least because I've come into work with a black eye on several occasions! I've found the training has been a great way to unwind after work and let off some stress.
As well as training with Andy...
the organisers of the Brave Hearts White Collar Boxing Match have provided all fighters with 8 weeks of training in the run up to the event. Tom is hoping he will be able to spar with Free Radio's Producer Paul who is also taking part!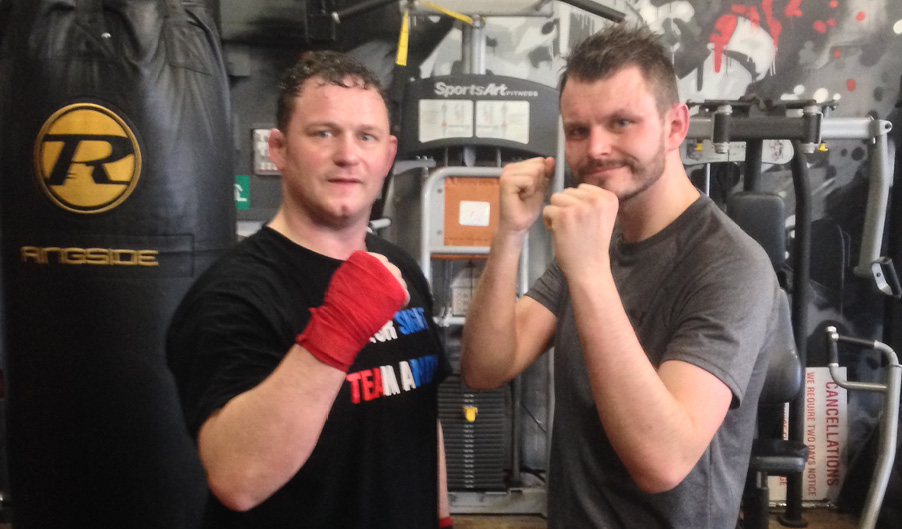 Tom's first boxing match...
will be particularly special as he will be emigrating to Australia shortly after! Everyone at Myton will be sad to see Tom leave, but we are excited to support him in one last challenge!