These awards first began in 2021 to recognise the amazing contribution of people across Warwick and Leamington throughout the pandemic, with winners last year including members of the Fire and Rescue service who bravely responded to the industrial fire in south Leamington in August 2021.
After receiving hundreds of nominations, this year two of our incredible volunteers have been commended by Matt Western in his MP Awards for Community Excellence.
Gillian Clark volunteers weekly on our reception at Warwick Myton Hospice and has been volunteering with us for over 16 years! Giving up at least 8 hours of her time each week, we are delighted Gillian has been recognised in our local community.
Margaret Kite is one of the area's most devoted collection volunteers raising hundreds of thousands of pounds for charity over the past 30 years, single-handedly raising £25,000 for Myton. Recently turning 90, we are proud of everything Margaret achieves!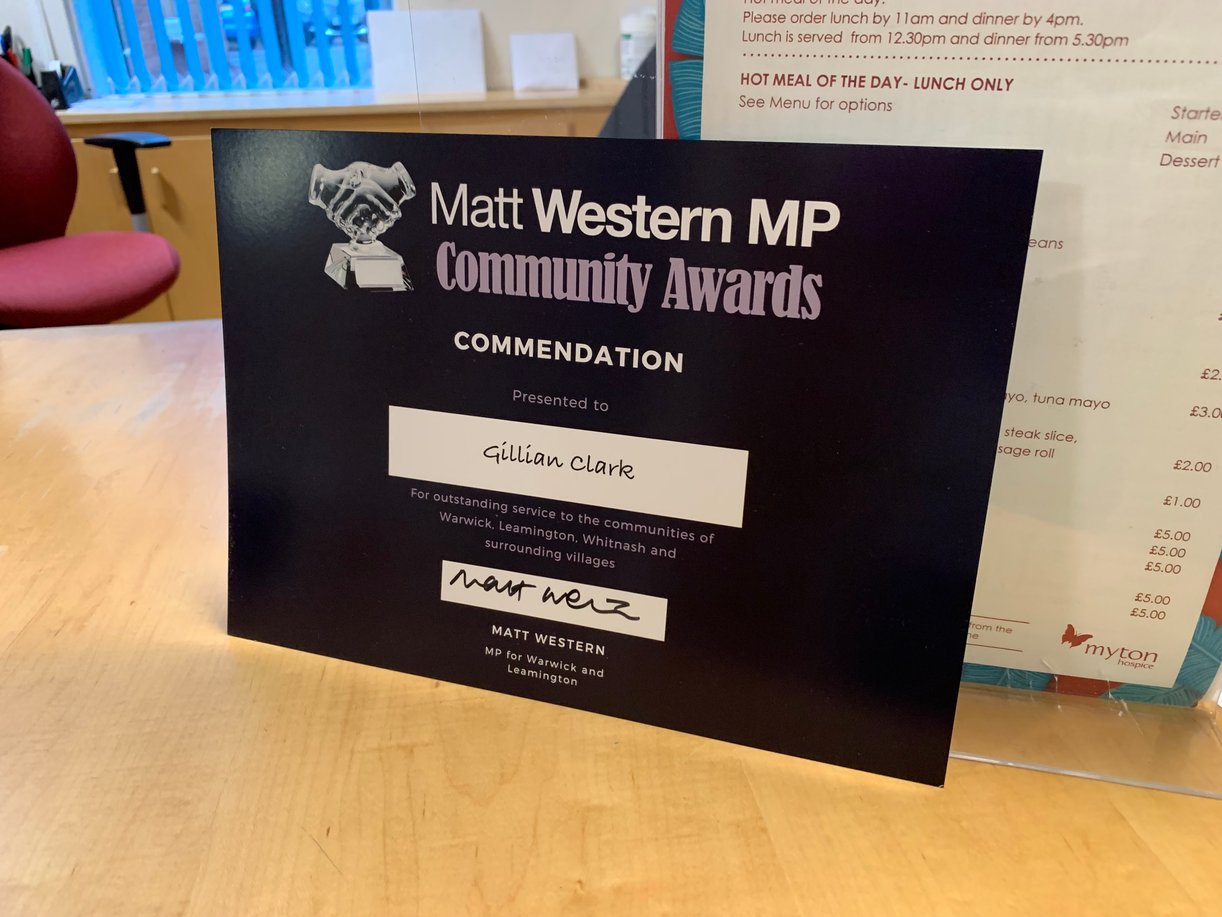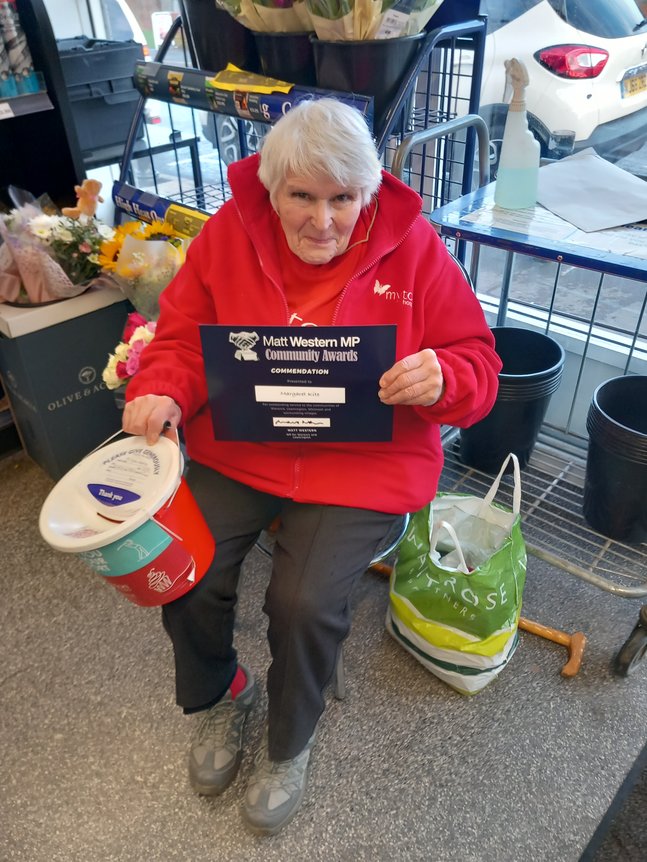 Ruth Freeman, CEO at The Myton Hospices, said:
We are so grateful to have incredible volunteers supporting the work we do at The Myton Hospices, enabling us to continue to provide our care free of charge to patients and their families across Coventry and Warwickshire.

Gillian and Margaret are two of our wonderful team of volunteers and we are thrilled they have been recognised for their dedication and countless hours they have given to Myton.

We are proud to have them both in our team.

Thank you and congratulations from all of us at Myton!
Please join us in saying a big congratulations and thank you to Gillian and Margaret! Our work simply wouldn't be possible without all of our amazing volunteers!