We are proud and delighted to announce that volunteer Gillian Clark has been awarded a hugely prestigious national award for her dedication and commitment to The Myton Hospices.
Gillian, 83, has been volunteering at Myton for an amazing 16 years – giving up at least eight hours of her time each and every week.
And her efforts have been rewarded in the form of the highly-regarded League of Mercy Volunteer Award.
Bestowed upon just 22 volunteers from across the UK, the award recognises people who give their time to support amazing causes – and serves to encourage others to do the same.
We nominated Gillian for the award because of her unwavering loyalty and support – and were as delighted as she was that she had won.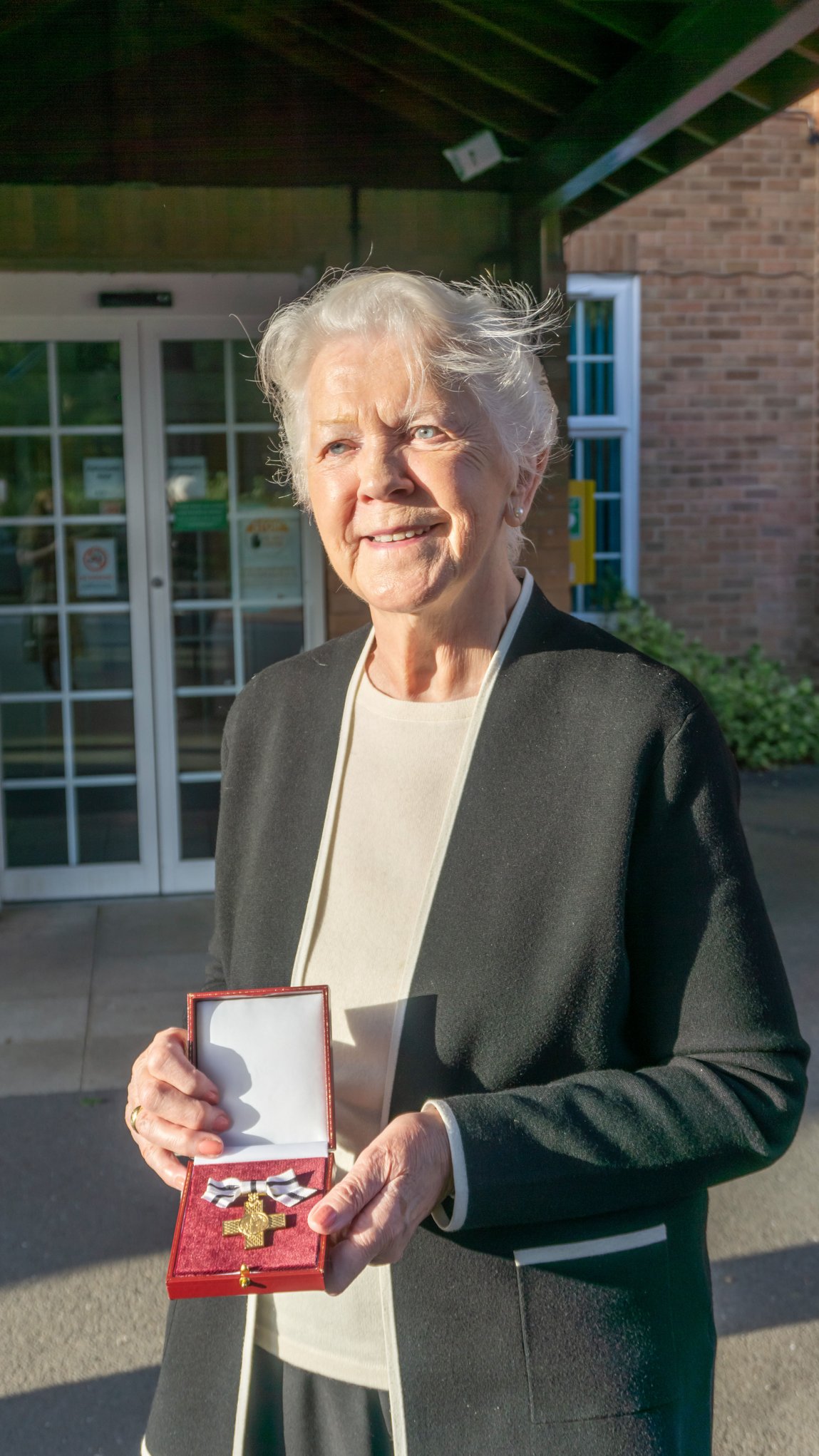 I couldn't believe it when I had a letter through the door telling me I had won this fabulous award,
said Gillian.
I knew absolutely nothing about it and was truly humbled when I found out.
As a winner of the League of Mercy Volunteer Award, Gillian was invited to a ceremony at The Mansion House in London – home to the Lord Mayor of London – where she and other recipients were presented their awards and medals by Lord Lingfield, President of the League of Mercy and the man who rekindled the charity in 1999 – 100 years after it was first created by Royal Charter of Queen Victoria.
She was accompanied by her eldest son, Paul, and Myton's Director of Income Generation, Charlotte Ingram.
It was a wonderful day, full of pride and happiness
added Gillian.
The fabulous ceremony was followed by a special family dinner with my three sons, Paul, Mark and Tim and their wives.
So memorable and so very special.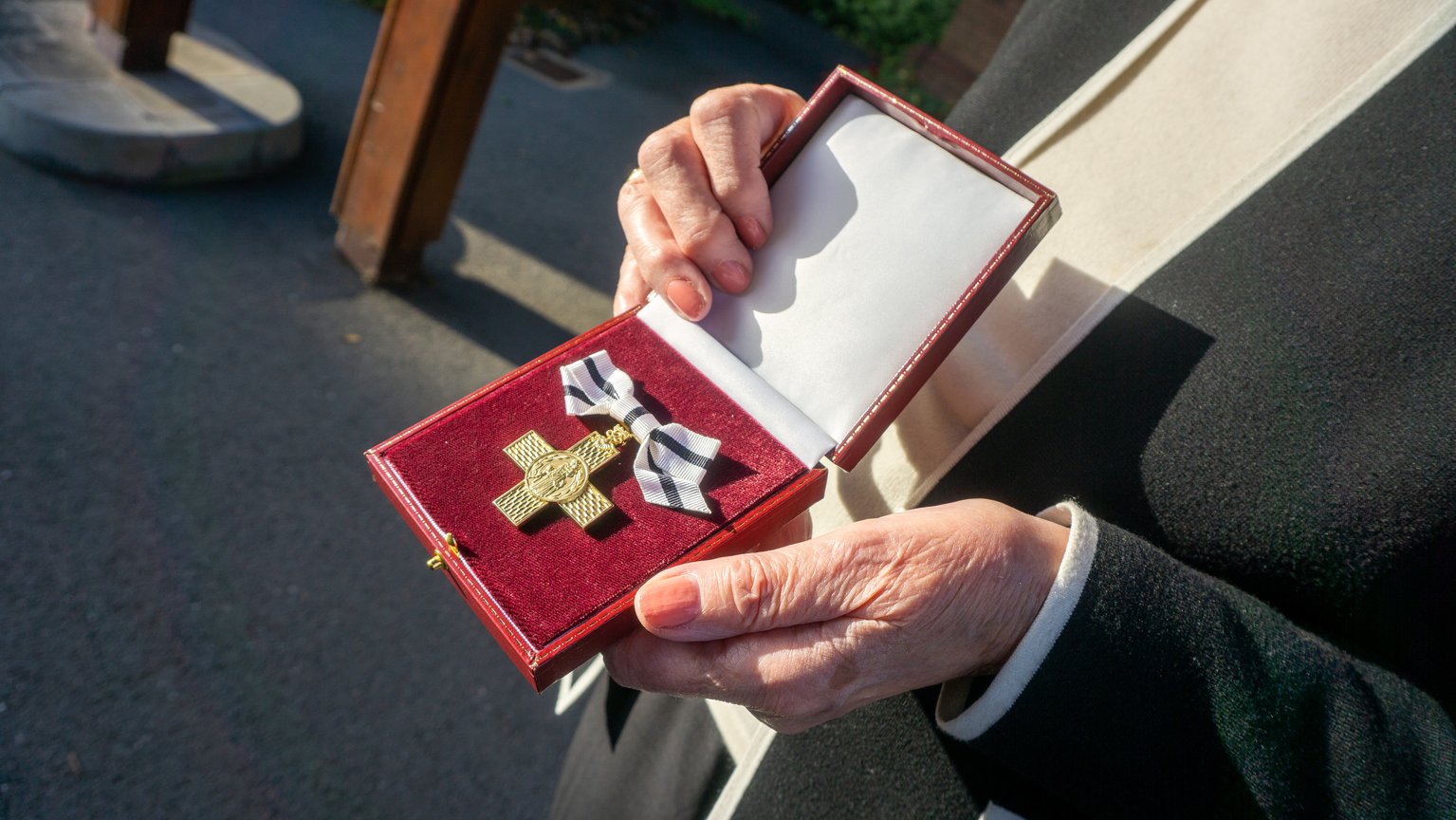 Gillian's Myton story in itself is a very special one.
During her 16 years as a volunteer, she has bolstered the troops across three key areas of the Myton family.
Primarily, she covers our Warwick Myton Hospice reception, where she is the first point of contact for all visitors and staff, and the first face our patients and their families see when they arrive at Myton.
She has also supported the Pastoral Care team and volunteered in Myton's Day Unit.
But it is not just her time as a volunteer that links Gillian so intrinsically to Myton.
In her working life, Gillian was a social worker and worked at the Warwick Myton site when it was a County Council Children's Home. She even used to live in a flat on the site.
Many years ago, before her retirement, she vowed she would return to volunteer for the charity she holds very close to her heart.
My association with Myton has been a huge part of my life,
she added.
In truth, it has been my saviour – it gives me a reason to get up, get dressed and keep going and I owe it so much.

I would like to say a huge thank you to everyone for allowing me to volunteer and allowing it to be such a treasured part of my life.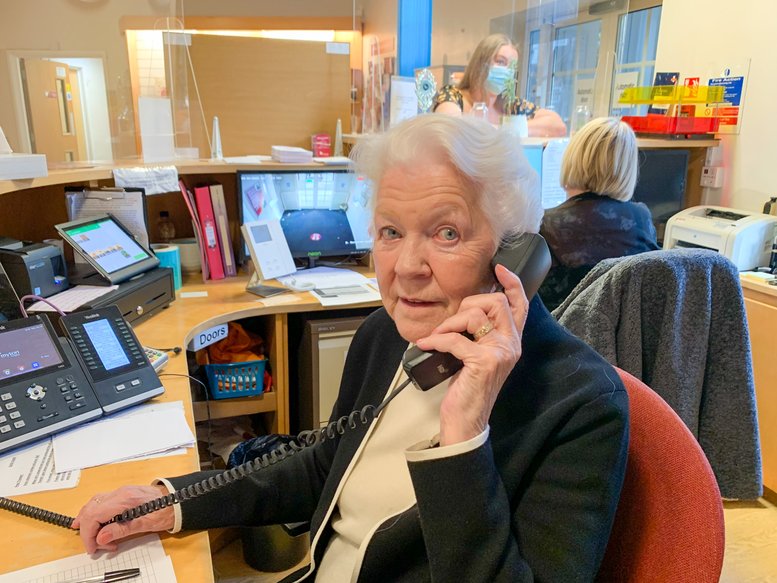 Myton CEO Ruth Freeman praised Gillian for her dedication – and her awards success.
She said:
We rely heavily on the amazing support of our volunteers to enable us to continue to provide our care, free of charge, to people living with terminal illnesses, and their families, across Coventry and Warwickshire.

Each and every one of our wonderful team of volunteers is key to our success. And Gillian is one of the most valued, loyal and loved of this amazing army of people who selflessly donate their time, expertise and passion.

Her dedication to the cause, the countless hours she has devoted over the years, and her wonderful friendly nature make her a truly irreplaceable asset and we are extremely proud and delighted she has received this hugely prestigious Award.

Thank you and congratulations from all of us at Myton
Inspired by Gillian?
Take a look at the volunteering opportunities we have to offer by clicking here.