Today we are celebrating Volunteer Recognition Day – a day to honour, recognise and celebrate the selfless individuals who volunteer their time and energy for good causes.
Here at The Myton Hospices we are lucky enough to be supported by hundreds of volunteers, to enable us to continue providing our services free of charge to patients and their families when they need us most.
We would like to take this opportunity to celebrate all of our wonderful volunteers and say a huge thank you for all that they do!
One of our many incredible volunteers is Jan.
Jan started volunteering with Myton when she first moved to Rugby in 1999. At this time, Myton was appealing for help to raise £2m to build Rugby Myton Day Hospice, now known as Rugby Myton Support Hub. Jan was involved in several events and activities to help raise the initial capital, including concerts and variety shows.
Once the hospice was built, Jan participated in the creation of the Rugby Myton Support Group which has continued ever since. Jan has always been an active member and has even been Chair. With the support group, Jan has been involved in a multitude of events to raise vital funds for Myton. Jan has produced a variety of shows, arranged Ladies Indulgence evenings and helped to arrange and run art exhibitions, fashion shows, craft fairs, annual Christmas bazaars and quiz nights.
Jan also actively participates in tin collections and volunteers at almost every Myton event, such as manning a refreshment stop at Myton's Cycle Challenge, face painting at over 15 Myton Summer Fetes and running the merchandise stand at countless events including our Santa Dash and Firewalk.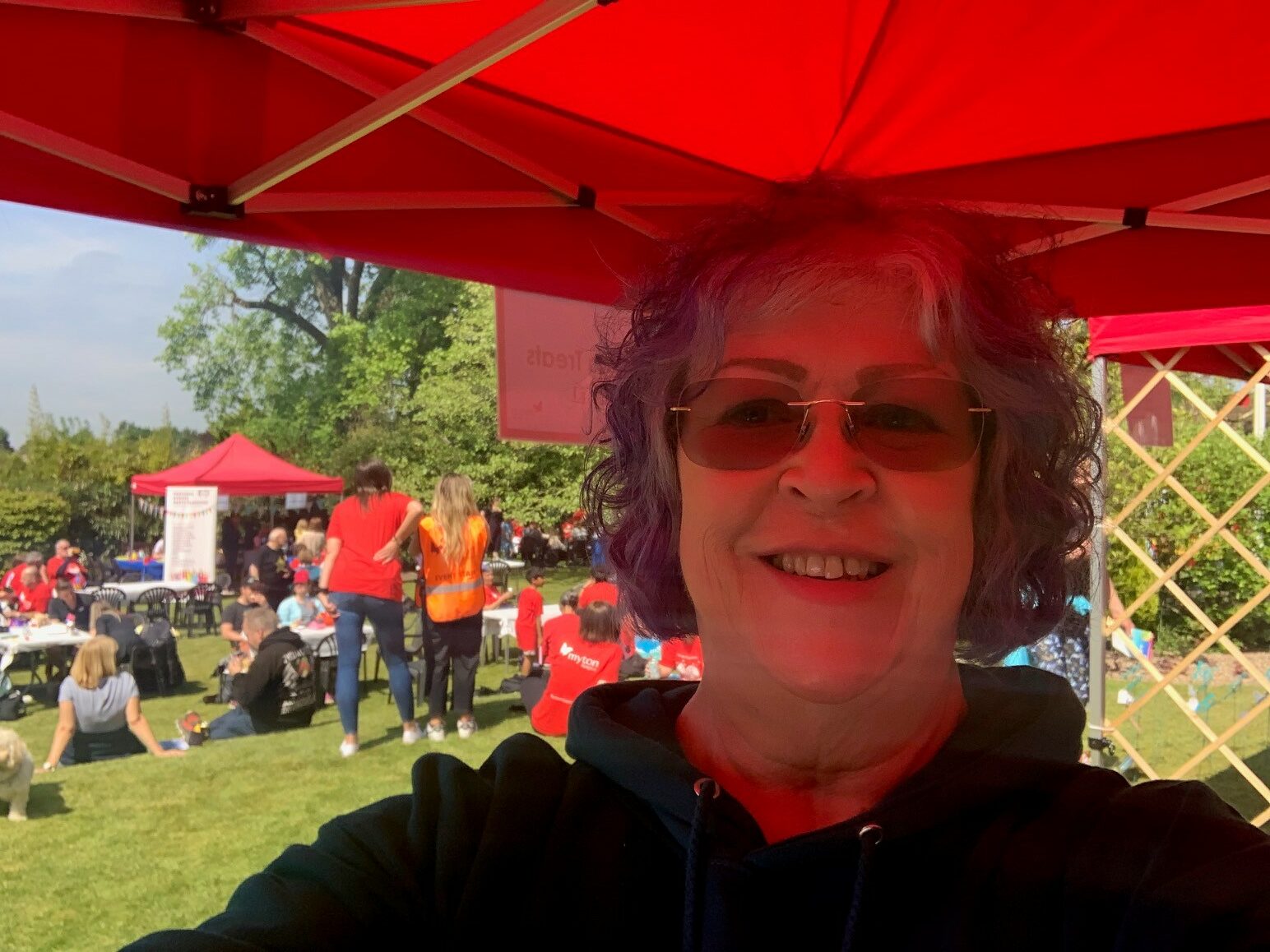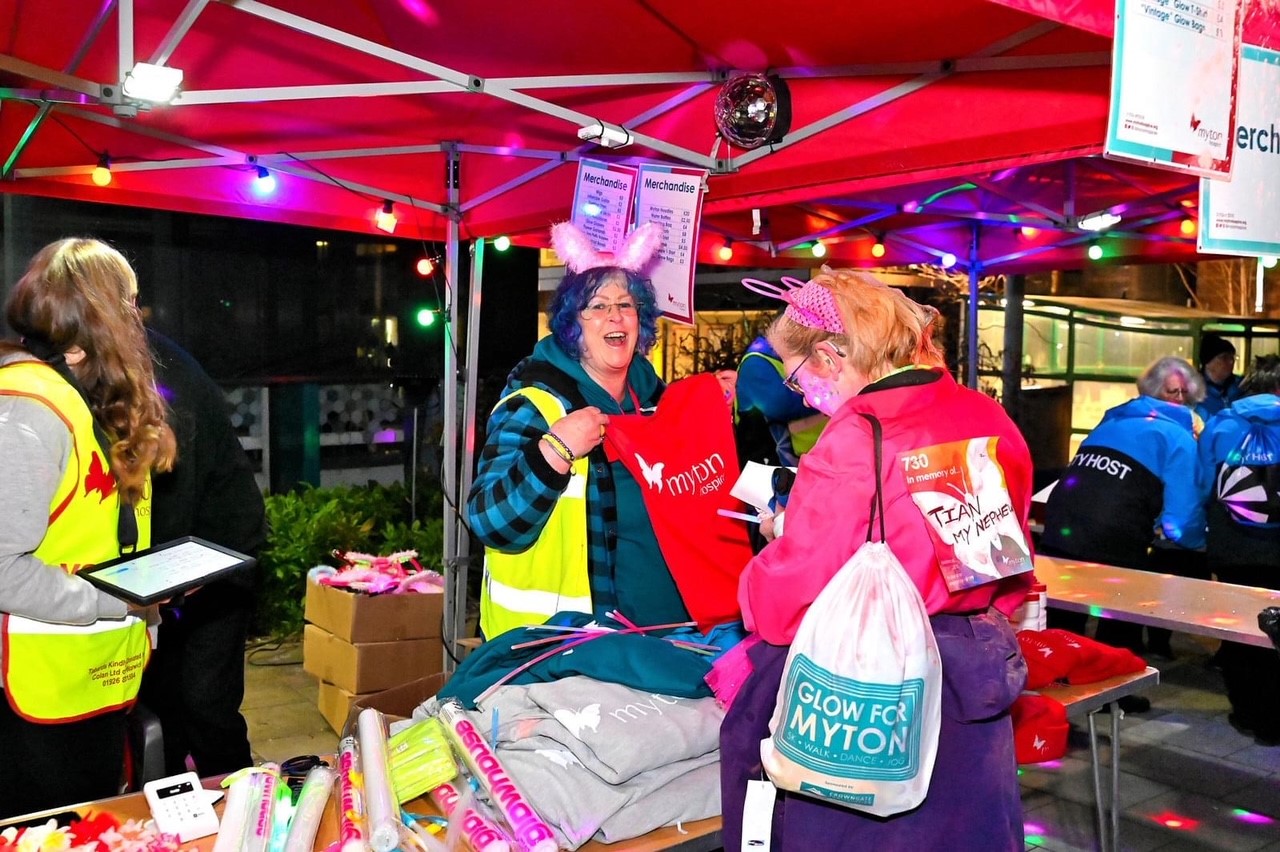 Retiring has allowed Jan even more time to spend volunteering and Myton's Retail team is reaping these benefits. Jan volunteers with our Donation Drive Thru events and spends one day a week working on our eBay account.
Jan's dedication to supporting Myton is extraordinary and we are incredibly lucky to have her as one of our volunteers.
We'd like to say a big thank you to each and every individual who volunteers their time for Myton. Last year, we supported 1,700 people and their families which could not have been possible without the vital support from our amazing team of volunteers.
Now more than ever we need volunteers to help throughout the charity.
We are particularly looking for volunteers for our new Shop Information Hub opening soon in Rugby, as well as for retail and inpatient unit volunteers, volunteer drivers, maintenance and gardening across Coventry and Warwickshire.
If Jan has inspired you to volunteer with us, find out everything there is to know about volunteering in retail, fundraising and events below.
Find out more about Volunteering at The Myton Hospices