Jon's dad, Tony, was diagnosed with secondary prostate cancer in 2015 which spread to his bones and other organs. He struggled with his breathing in addition to his cancer diagnosis.
In late 2022, Tony started to have visits from our Myton at Home team.
Jon said:
Clinicians had done everything they could for him, so it was about making sure he was comfortable.

Myton was suggested as a support system to the next stage.

Dad was determined to be at home and Myton at Home enabled him to have that with care and dignity.

I live in Yorkshire, with my parents living in Kenilworth, and the team were immensely kind, generous and obviously capable.

The kindness they showed us as the times got harder is something we can never pay back.

They were there for him, but equally there for us. The emotional bonds you get through adversity are like nothing else.
Tony had visits for almost three months, twice a day.
Jon added:
Dad was independent of spirit.

He could get grumpy at times towards the Myton nurses, saying he was still able to do certain things.

When this was the case, the staff understood and allowed him to complete these tasks.

I was visiting over Christmas but dad was insistent that I go back home to my own family, so I did to respect his wishes.

Myton at Home nurse Andy knew my dad and knew how stubborn he could be! Andy gave me and my brother a phone call to let us know that it might be a good idea to head home if we wanted to.

That phone call was the greatest gift Andy and Myton could've given us.

I was able to be with him in his last few days.

My brother lives on the west coast of America and was able to get a flight to be back in time to see him one last time.

We are incredibly grateful for that.
Tony died on New Year's Day 2023.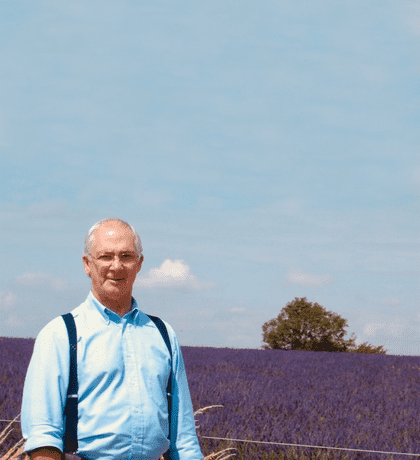 Jon decided to take on the Way of the Roses cycle route to raise funds for The Myton Hospices in memory of his dad.
Covering 174 miles, the route took Jon through the beautiful counties of Lancashire and Yorkshire.
Experiencing all weather conditions, Jon conquered the challenge, with his support team consisting of wife Deb, eldest daughter Rose and dog Wilbur.
Jon raised an incredible £1,000 for Myton with this challenge!
Jon said:
Dad was mad about bikes which I inherited.

It felt like an appropriate thing to do in his memory, I felt close to him as we were both keen cyclists.

I knew I wanted to raise money for Myton as a way to say thank you so it all fitted so perfectly.

As it was a solo ride, it gave me the time to think about dad and reflect on his life and the memories we shared.

It was very cathartic and allowed me to reconcile my thoughts and feelings about the whole situation.

I had never experienced grief before and it was harder than I anticipated, but this challenge gave me the time to reflect on what he gave me.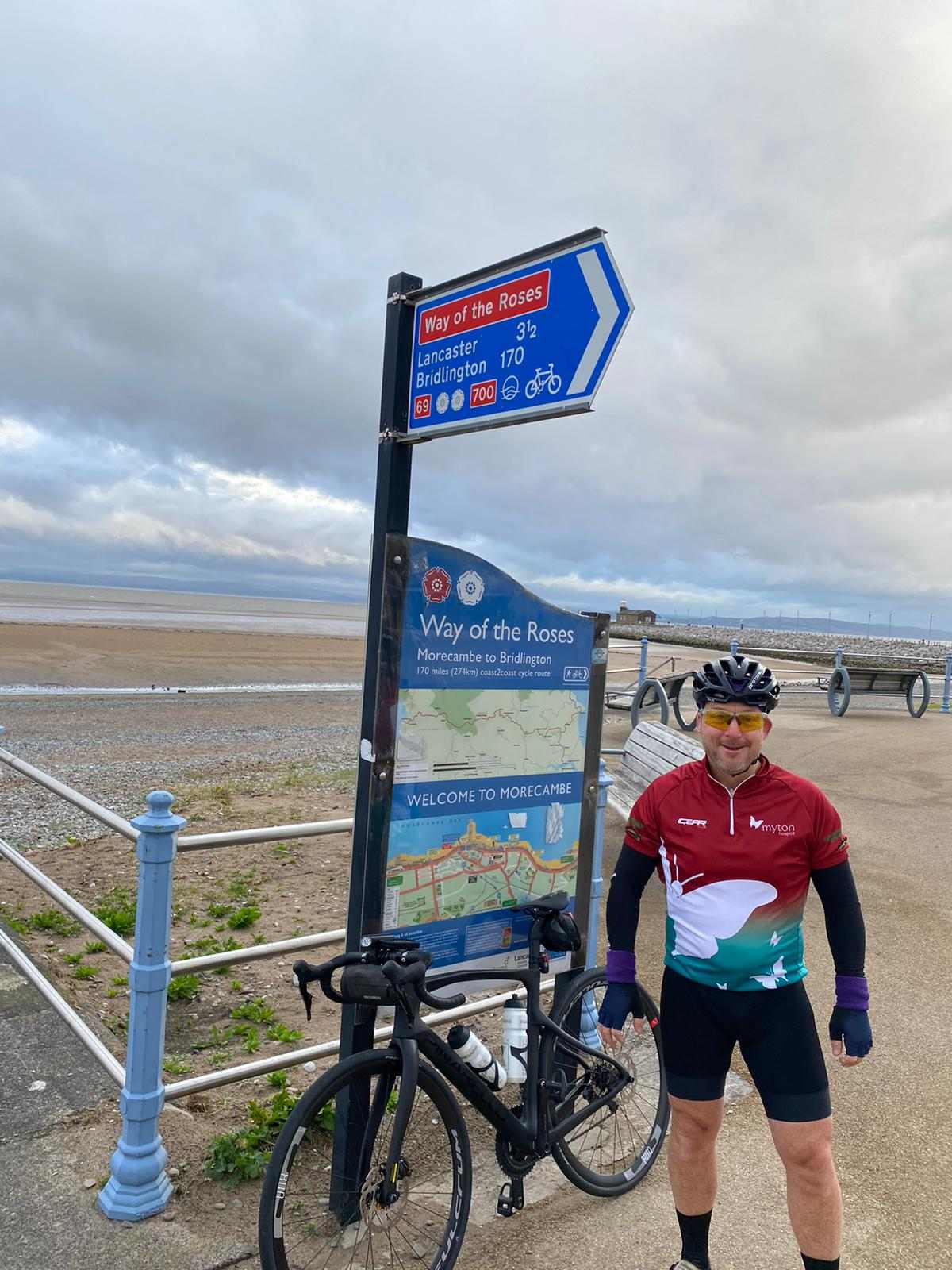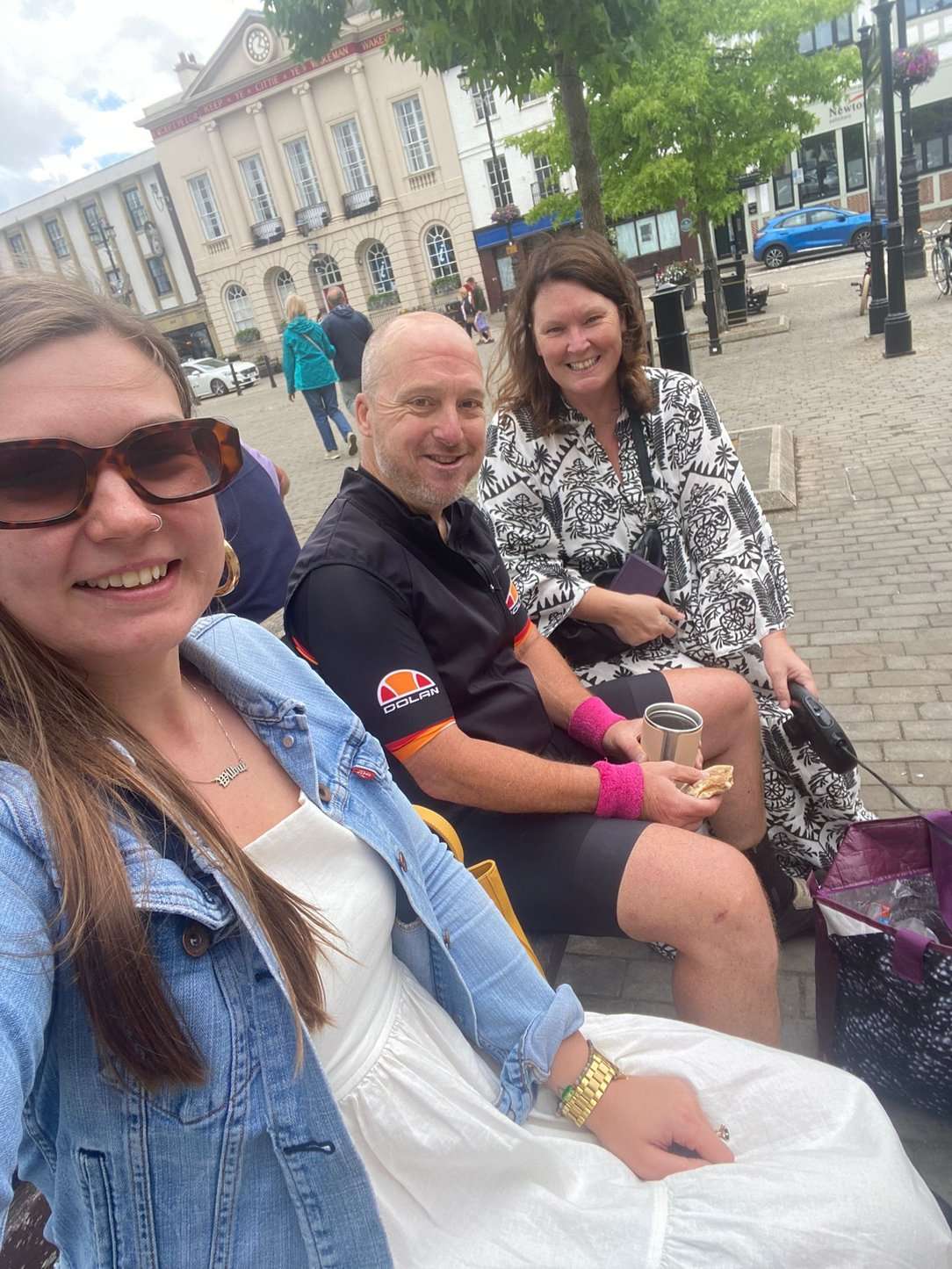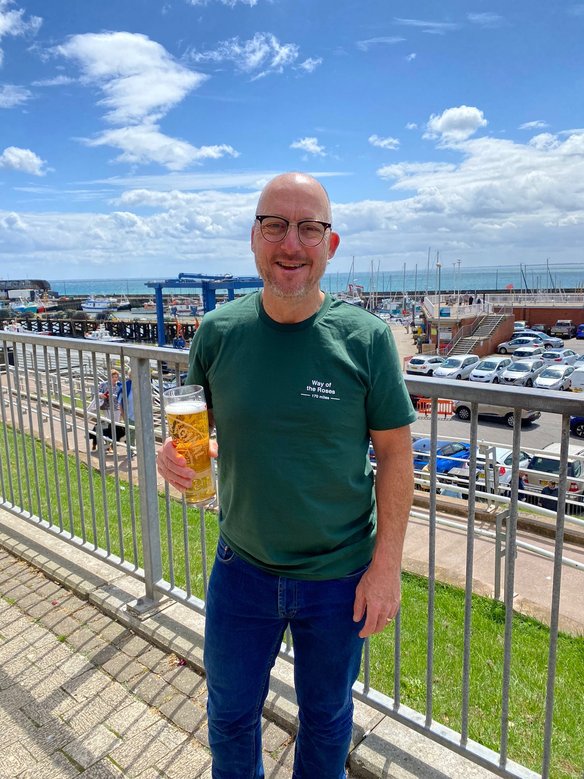 We would like to say a massive thank you to Jon for his incredible fundraising efforts and kind words.
The money raised will help to ensure we can support more people like Jon and Tony, now and in the future.
Our Myton at Home service enables people to stay at home in the last weeks and days of life if that is their wish.
You can now self-refer to this service available in Rugby, Leamington Spa and Warwick.