Although hospices did exist before 1967, Dame Cicely Saunders is widely accepted as the founder of the modern hospice movement.
She had previously worked as a nurse, but felt she wasn't being taken seriously so went on to also qualify as a social worker and doctor to further her work in medicine. Hospice care began its transformation when she was working as a social worker – or lady almoner as it was known in the 1940s.
She was working at Archway Hospital and cared for a dying 40 year old Polish Jewish immigrant called David Tasma. He felt that his life had been wasted; he had escaped the Nazi regime and a ghetto in Warsaw only to be diagnosed with terminal Cancer once he made it to England.
During their brief relationship the pair discussed the idea that Cicely could found a home for dying people to find peace in their final days. He left her £500, which was then a very substantial sum, and the promise "I'll be a window in your home." There is now a window dedicated to him at St Christopher's Hospice.
David Tasma's death coincided with the death of Cicely's father and that of a close friend. The effect the deaths had on her helped her to realise she knew what God had called her to do which was to build a home for dying people.
She wanted  hospices to change from being places where people went to die; they could, and should, be places where pain is managed, specific care is given and where people can live with long-term and life limiting conditions and illnesses. She was determined to change the services hospices offered and it was that determination which led to the opening of St Christopher's hospice on 24th July 1967.
Her legacy has provided the framework for modern hospices, allowing adults, children, and babies the facility of specialist care. 50 years is a relatively short time to have changed and shaped what we now know as palliative care, and Myton is incredibly proud to be a part of the movement which is continually growing.
There are over 200 hospices in the UK supporting over 200,000 people – around 1 in 4 – with terminal and life-limiting conditions. Hospices also have an important role in supporting people's families, especially in providing bereavement support. More than 40,000 people in the UK receive bereavement support from them each year.
People with a wide range of conditions including Cancer, Motor Neurone Disease, Heart conditions, Dementia,  Renal failure and Parkinson's disease are supported by hospices through hospice at home care, inpatient services and hospice day care. And more than 125,000 people give their time to volunteer for hospices each year.
At Myton we are also incredibly honoured to be part of our local community; a huge part of what makes hospices so different is that they have their own individual identities and relationships.
We strive to continue promoting Cicely's vision, and want to reach people earlier on in their diagnosis. We care for anyone over the age of 18 who has a terminal illness and we believe it is important that more people can have access to the services Myton has to offer as soon as possible.
If you haven't been to any of Myton's hospices, or even if you have, why not try out our new Virtual Tour and have a look around. You might just be surprised!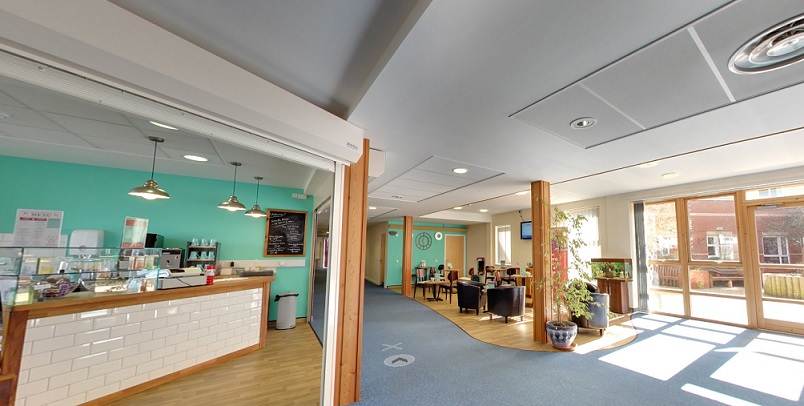 Click the image to see our virtual tours