It is said that the smallest movement of a butterfly's wings has the power to change the weather on the other side of the world.
At The Myton Hospices we are certain that, by the same token, the little things matter – this belief is at the heart of everything we do. Thank you for being a part of Myton's very own Butterfly Effect.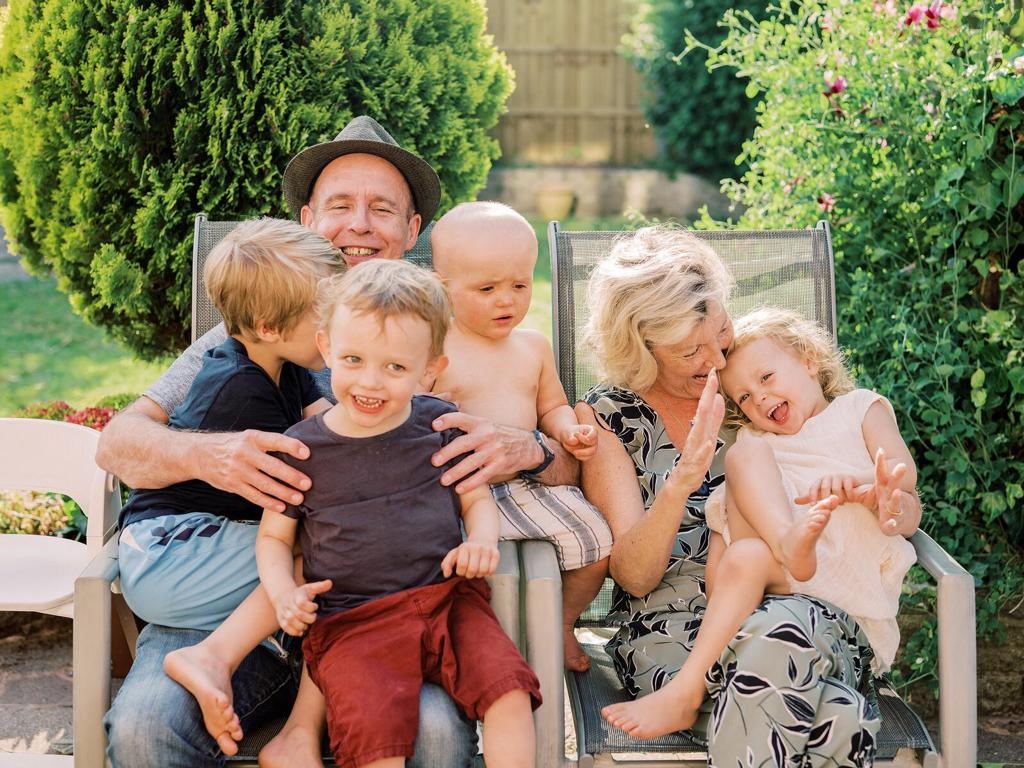 Something as small as buying one of our butterflies can make a big difference…
Debbie Sanders was 61 when she passed away on the 3rd July 2020 in the care of Coventry Myton Hospice. She was diagnosed with stage 4 metastatic melanoma at the end of 2017, her diagnosis shocked her family hugely.
Debbie was treated with immunotherapy which helped enabling her to actually be quite well, enjoy family holidays and generally enjoy life with her family.
Sometimes the family had to remind themselves of her diagnosis. Debbie loved spending time with her family and making the most of watching and helping her grandchildren grow and develop, being part of every special moment.
When they were given the awful news that Debbie's treatment had stopped working and her condition had progressed it destroyed her family but daughter Becky said
We had to stay strong just like she was doing, remaining positive and putting up a good fight. Unfortunately this news came just when Covid hit and lockdown happened, meaning that we were unable to fill Mum's wish of going to the beach one last time. Her consultant gave her a letter of permission to travel across the border to Wales to make this happen but Mum's health deteriorated very quickly and we were then advised to 'bring the beach to her'. We had a beach party in Mum and Dad's back garden, we had the sand, the sea (the paddling pool), ice lollies, the kids had their swimming costumes on and we had a great afternoon at the beach. We all remember that day as if it was yesterday.
Prior to this Debbie went into Coventry Myton Hospice for symptom control for two weeks during May which helped tremendously.
At Myton we helped Debbie to manage her pain, she was treated to spa baths, ate well and was able to enjoy the lovely gardens with some help of physio and mobility aids. Debbie met Myton Chaplain Leon Dundas who gave her and her husband, Keith, support when they needed it the most. Becky added "All the staff were wonderful."
Debbie came home just in time for her granddaughter Emilia's (AKA Millie) 3rd birthday which the family were able to enjoy in the garden and take some very special, memorable photos of what was a lovely day.
Debbie made the decision that because of how safe and looked after she and Keith felt at Myton she wanted to spend her final days here, knowing that both her and her family would be looked after and supported.
Becky said:
Throughout this time she always worried about everyone else and how we were and how we would all cope, she remained so strong and brave and just seemed to accept what was going to happen.

When it was time to return to Myton, it meant we could return as a family and just be there for Mum and each other. The staff were absolutely amazing, they did everything they could to look after and keep mum comfortable, which meant we didn't have to. My Dad could be a husband and my Sister, Kate, and myself could be daughters to my Mum, when she needed us right by her side. This is exactly what Mum and us as a family needed at such a difficult time and Myton has a special place in our heart.

Because of the support Leon had given my Mum, Dad, my Sister and myself during these extremely difficult times and while we were staying at Myton we decided to ask Leon to lead the service at Mum's funeral. He had got to know my Mum and Dad well during her initial stay at Myton and supported us all throughout. We felt he would be the perfect person to lead the service for my Mum and he did us proud.

Since July 2020 we have had to get used to living without one of the most important people in our lives. My Mum was the most wonderful Wife, Mum and Nanna and she is missed so much every day. We have such wonderful memories to keep hold of although it is still so surreal to think how we are coping without her being by our side in every day.

The Counselling Service at Myton has helped both my Dad, myself and my Son Elliot with these feelings and emotions and given us the continued support nearly two years on which has been invaluable. Speaking as a Mum, it's been difficult trying to come to terms with how I feel and how to process such a terrible loss. To watch my Son struggle with losing his Nanna who was such a huge part of his little life from day one is heart breaking. I am grateful that he is at the age where he remembers in great detail all the wonderful times with his Nanna but this comes with sadness that he is fully aware of the loss in his life and struggles with these emotions so much too.

With the help of the amazing services provided by Myton this is something that he is learning to process.

My daughter Millie who is nearly 5 sees her Nanna as a beautiful butterfly and is obsessed with them, she has butterflies everywhere at home. She remembers her Nanna as giving the best cuddles ever, and she is right.

We are forever grateful for everything you all at Myton have done and are still doing to help us along this journey, and we are proud to be supporting The Butterfly Effect.
With your support and sponsorship we can be there for more people like Debbie and her family when they need us most, now and in the future.
The Butterfly Effect is back!
Join us in Myton's 40th Anniversary year as we come together to remember our loved ones with a brand-new heartfelt art installation located in The Wild Flower Meadow at Coombe Abbey Country Park.
Taking place between Friday 22nd and Sunday 31st July the installation will see 2,000 locally crafted, teal, metal butterflies leading you on a tour through the beautiful flowers, wildlife and scenery.