Donna Callow, a Staff Nurse at Coventry Myton Hospice, had signed up to our 2019 overseas challenge, trekking along the Great Wall of China. And with the help of staff at Empire Gym her training for the trek was going well!
But in December 2018...
she was diagnosed with stage 2 breast cancer after finding a lump a month earlier. In early 2019 she underwent a mastectomy with lymph node clearance and reconstruction and was hopeful she could still take part in the Great Wall of China trek for Myton.  Unfortunately, she was told she would need to have chemotherapy and realised then that she had her own personal wall to climb; with a heavy heart she pulled out of the overseas challenge.
Donna is now cancer free and was determined to do the Great Wall of China trek by completing the distance at Empire Gym with the help of Fitness Instructor Penny and fellow gym-goer Laurie!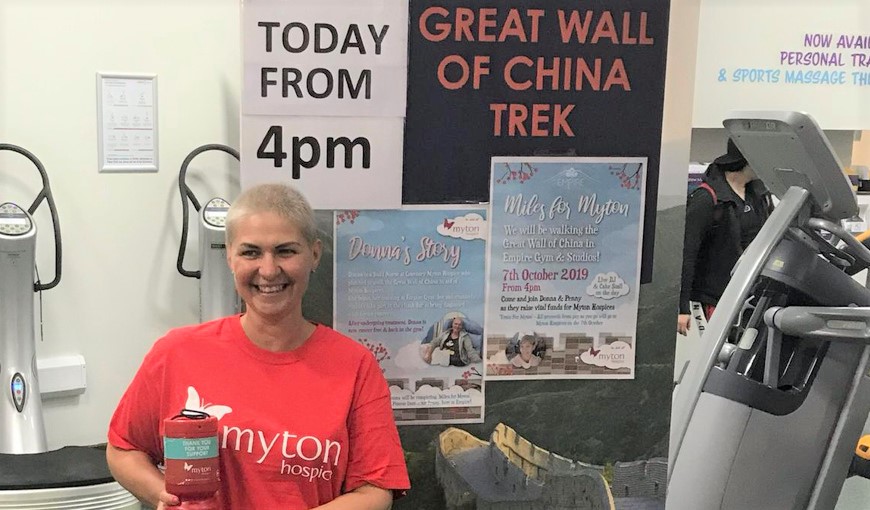 With the support of Empire Gym, friends and family, Donna arranged the Miles for Myton event – a virtual 32km walk along the Great Wall of China as a nod to the trek she had wanted to do.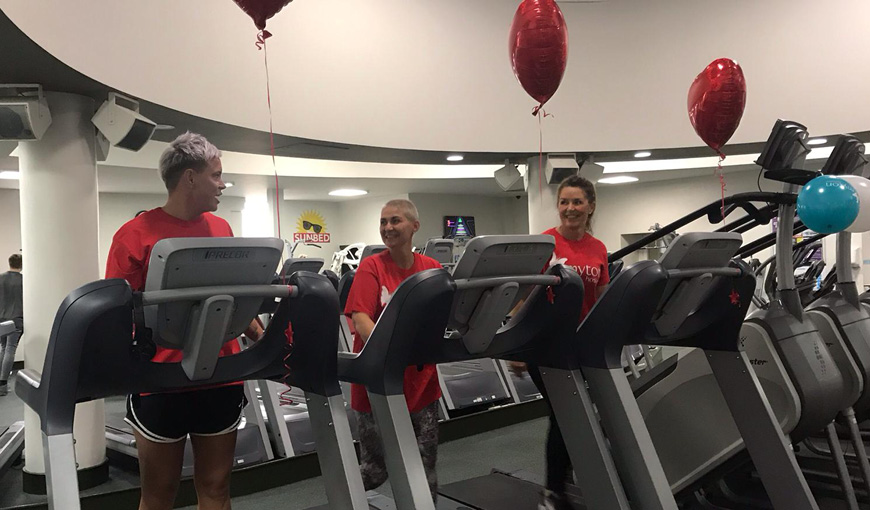 Donna said:
The virtual walk got me back into the gym and it was really good! We started just after 3pm and had all finished our 32km just after 8pm – I ached all over the next day! I couldn't have done it without the help of Empire Gym, my friends and family. I was so gutted that I had to pull out of the overseas challenge and I'm hoping there will be another Great Wall of China trek for Myton in the future as it is something on my Bucket List!
We are so pleased Donna completed her Great Wall of China trek and cannot thank her, and everyone who supported and joined her, enough for taking on such an incredible challenge for Myton!