What happens when a loved one is in their final weeks of life just as an international pandemic hits?

For Tricia Sanchez's family, this was the situation they were faced with in March when England went into lockdown due to the Coronavirus pandemic.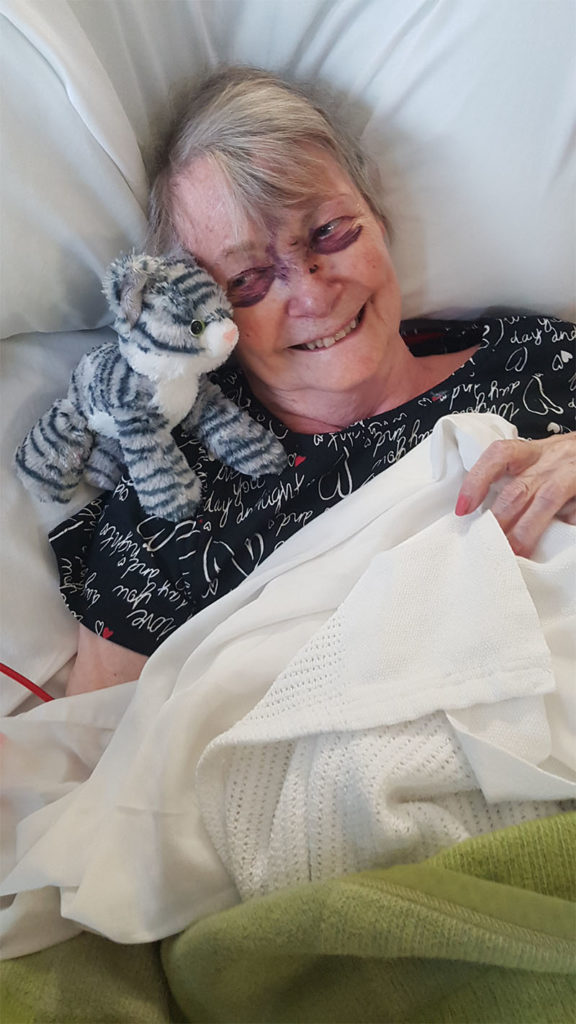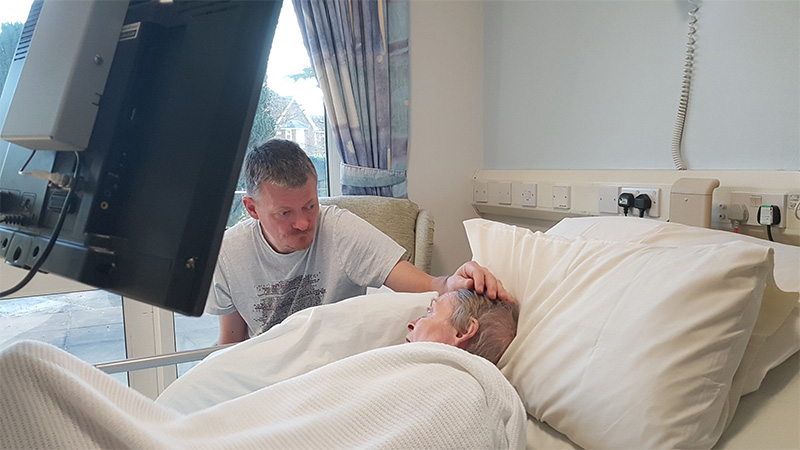 Her sons Billy and Eric Macinnes have shared their experience of her care at Myton, and the difference it made to them as a family:
Our mum, Tricia Sanchez, was diagnosed with Stage 4 Small Cell Lung Cancer in June 2019 and faced her disease with humour and great courage.

A native of Glasgow, Tricia had lived almost equal parts of her 76 years as a child and young woman in Scotland, a married mum of two sons in Zambia, Africa, and a widow and disabilities fundraiser in Leamington Spa, England. She was intelligent, beautiful, sociable and full of strong opinions, and never 'feart' to express them.

We both live in other countries - her eldest son, Billy, living in Donegal, Ireland and her second son, Eric, based in the Middle East - but once Tricia was diagnosed we both took it in turns to stay with our mum in her apartment in Leamington and help care for her up until her passing a few moments after midnight on the 30th March 2020.

The last two weeks of her life were spent in the amazing care of Warwick Myton Hospice. Tricia had wanted to stay at home until the end but as the cancer metastasized to her brain in January 2020 the effects were quickly evident and devastating; she lost control of her body, her speech, her thoughts.

Our mum had superb care from her wonderful GP, the District Nurses and the South Warwickshire cross-discipline care teams. But, we were soon exhausted, overwhelmed emotionally and mentally, constantly worrying.  The final straw was when mum had a night fall and bashed her head. It was a great relief when we heard there was a bed for her on Myton's Inpatient Unit.

With the calm atmosphere, the professionalism of the doctors and nurses, the ambience of the lovely room, she was soon stabilized and comfortable. Though it was almost impossible for her to speak, she was so happy to have family and friends visit, enjoying the proximity of people who loved her, in a warm, safe and secure environment.

A week into her stay at Myton, the government announced the Covid-19 pandemic lockdown, which was a time of great uncertainty for everyone. But, the team at Myton were immediately reassuring, making sure we, her sons, were able to continue visiting safely, but most importantly, confirming that Tricia would not be moved from the hospice while the national emergency continued.

Just as they cared for mum they also cared for us, her sons. The doctors and nurses were always available to tell us what was going on, they kept us topped up with tea and coffees and smiles, and in the last few days gave us the use of a family room to sleep and freshen up.

We spent that last two weeks with mum, the three of us together every day, supported by discreet and superb care, able to just concentrate on being close to each other for the time we had left.

Our mum died peacefully in her sleep. Tricia will be missed by us all; sons, daughters-in-law, six grandchildren, as well as childhood, lifelong and new friends.

She wasn't at home when she passed, but it was, no question, the nearest place to home she could have been. And, for that, we will always be so grateful.
Along with their families, Billy and Eric donated £3,000 to Myton as a 'thank you' for their mum's care.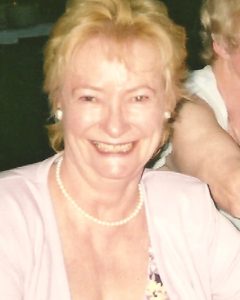 It was Tricia's wish for a donation to be made to Myton in her memory, and we are incredibly touched by this generous gesture.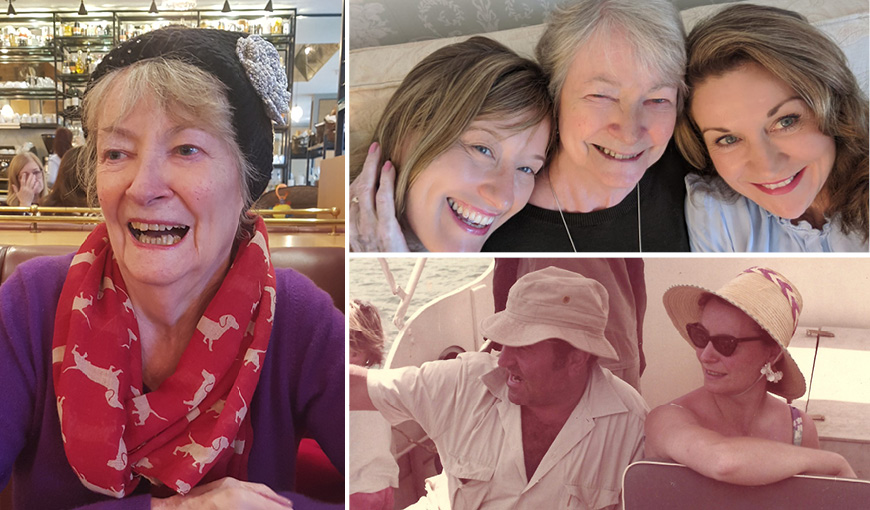 On International Day of Charity this year, could you spare just a few pounds to ensure we can continue to be here for people like Tricia and her family?
Donate to our urgent appeal today here
Get your glow on at home to help raise vital funds for The Myton Hospices!
We had to reschedule our popular Glow for Myton event from March to October due to Coronavirus, and now because it is still not viable for large numbers of people to gather, we are bringing our event to the comfort of your own home!
We're asking you to run, jog or walk your 5km on or before Saturday 17th October and then join us from 7pm for our online Glow for Myton at Home after party!
Find out more online today by clicking here.