John is running in memory of his mum, who was cared for by our Myton at Home team. John was his mum's primary carer and whilst he was aware of Myton...
as his mum played our lottery, getting support from Myton hadn't crossed his mind. It was a district nurse who suggested that we could help with his mum's care.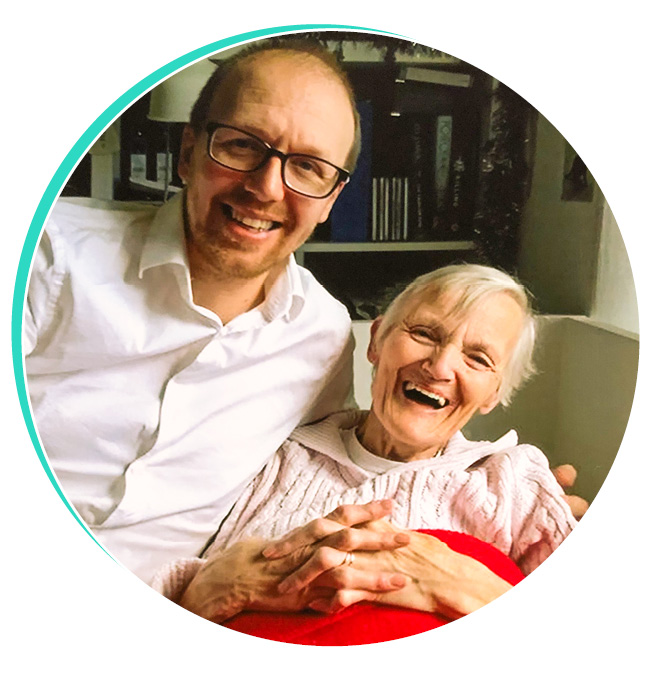 In the week leading up to his mum's death the Myton at Home team helped John with the physical care but made sure he was still involved.
He describes the nurses as "so respectful" and explains why he is taking on this challenge:
My lovely mum died of Vascular Dementia the day after her 76th birthday. I was my mum's primary carer, and along with my family, we managed to keep her at home, which was her wish and meant we could all be with her at the end.

Palliative care was both the hardest thing I've done and the proudest. I could not have done it without my family and the wonderful Myton at Home team; they helped me care for mum with dignity, respect and care, in the last few days of her life, it was truly humbling.

Whilst sitting with mum and chatting at her, I promised I would do the garden, but I also promised to run the virtual London Marathon for the wonderful Myton Hospice. So, here we go, they're funded solely through generosity, and they need all the funds they can get to keep delivering care the way it should be.
John's training is well under way but he hasn't yet decided on his route, he travels a lot for work so it will depend where he wakes up on the day!
There is still plenty of time to sponsor him by clicking here.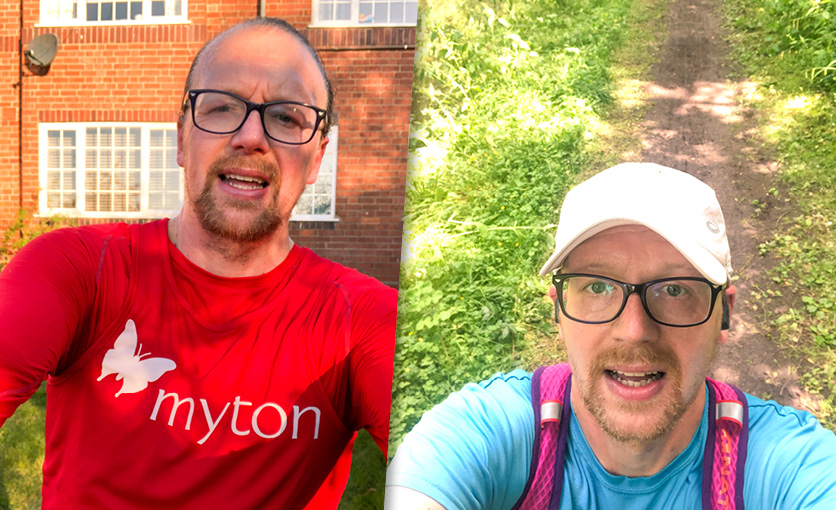 John, we think you're amazing – good luck with your marathon and thank you from all of us at Myton!
---
Fire or water? You decide!
We are proud to announce that we have launched two brand new events – The Myton Hospices Firewalk and Swim for Myton! (please continue to scroll to see both events)
Will you Swim for Myton?
Dive in this autumn by taking part in our brand new event - Swim for Myton!
Swim one of our four water inspired distances, take on our Team Challenge or pick your own distance all to raise vital funds for The Myton Hospices!
Complete your swim any time between 1st September and 1st December 2021 at your local pool.
Would you walk over hot coals at The Myton Hospices Firewalk?
Bonfire night is set to be a fiery affair at The Myton Hospices this year as we host our first ever Firewalk.
There are a limited 100 places up for grabs for this bucket-list event, which we hope will get your fundraising desires burning as you walk over hot coals for the cause.
Read the latest Myton news below...