On Sunday 3rd July, the Myton Choir performed in a special preview of a rousing large-scale concert where choral voices sing together as one at Warwick Arts Centre.
This West Midlands and Warwickshire based opportunity enabled local choirs to perform together in ways which haven't been heard before.
Even more excitingly, this opportunity has been commissioned for the Birmingham 2022 Commonwealth Games, conducted by Ken Burton.
All of the choirs on the day sang a number of songs together; 'You'll Never Walk Alone', 'Together We Rise', 'Gaude Polonia' and 'Forever Country'.
The Myton Choir also performed beautiful renditions of 'I Wish I Knew' and 'I'll Stand By You'.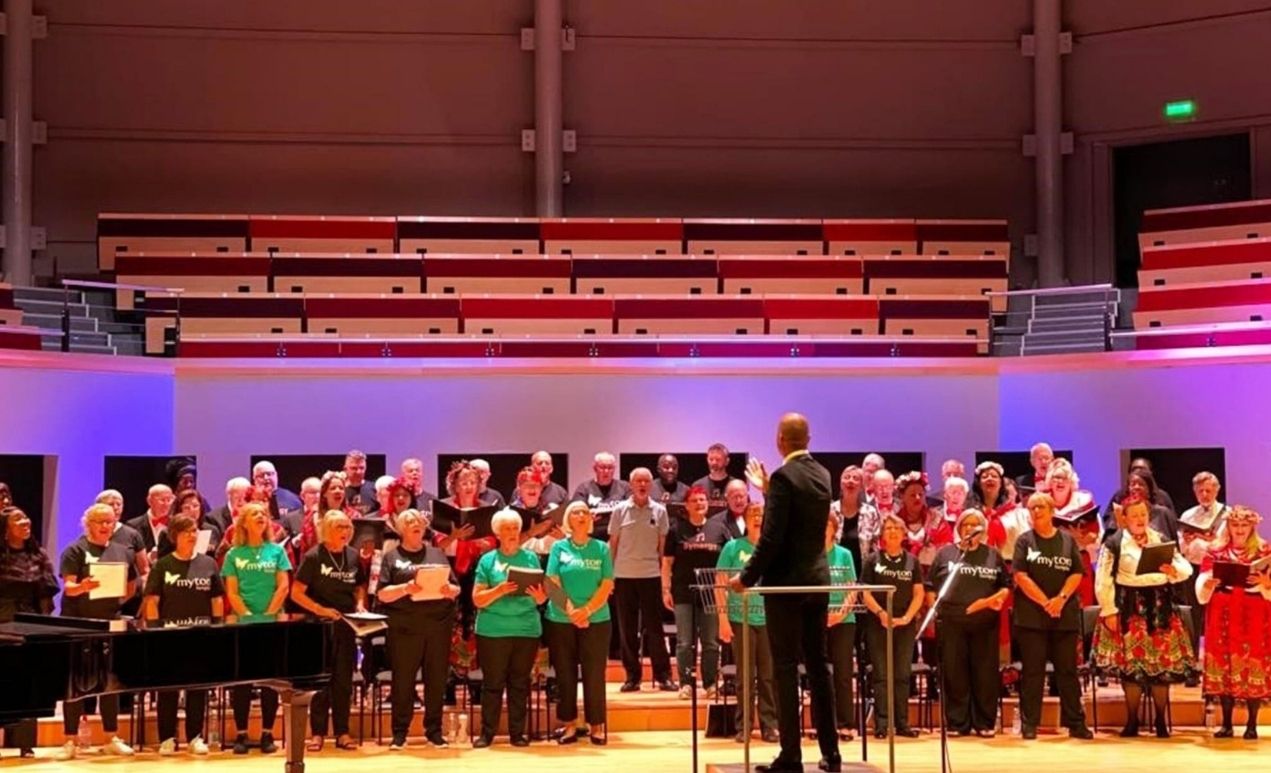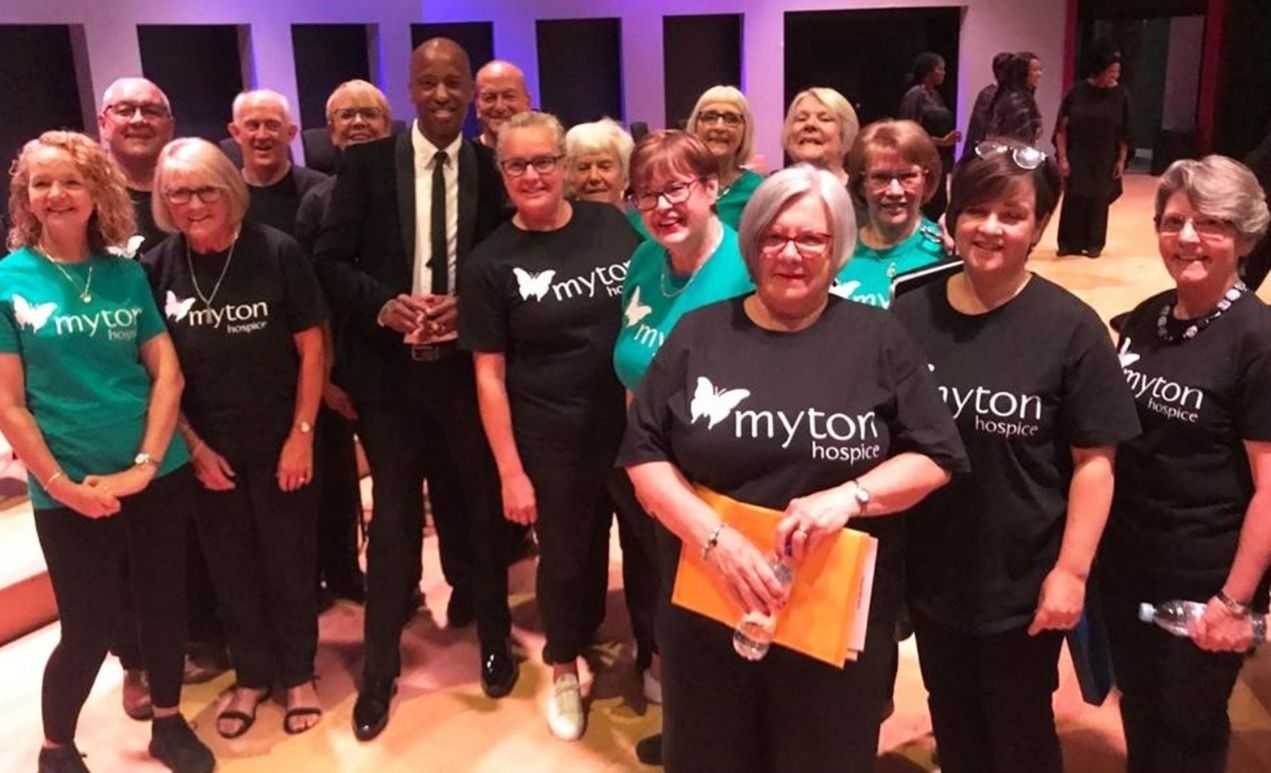 Sue Morris, Myton Choir leader said:
I was very proud of the Myton choir, which has gone from strength to strength since lockdown, embracing this opportunity to work with different choirs and musicians, while bonding and learning together, it was great!
Carol Pemberton MBE, Managing Director of Black Voices UK, said:
Thank you so much for taking part, it was emotional for us with so many wonderful moments.  The feedback received was overwhelmingly positive so hopefully we can build on this for the future. Thank you for all your hard work and support to make this inaugural Community Spirit programme possible.
The Myton Hospices CEO, Ruth Freeman said:
I would like to say a big thank you to Sue Morris for leading the Myton Choir and to all of our wonderful staff, volunteers and supporters for taking part. We are very grateful and are extremely proud of you all.
The Myton Choir will also be performing at The Butterfly Effect event at Coombe Abbey Country Park at midday on Friday 22nd and Sunday 31st July.