The Butterfly Effect campaign last year saw 1,000 red Myton metal butterflies cascading down Coventry Cathedral, and a further 1,000 butterflies produced for people to buy in memory of their loved ones and in support of Myton.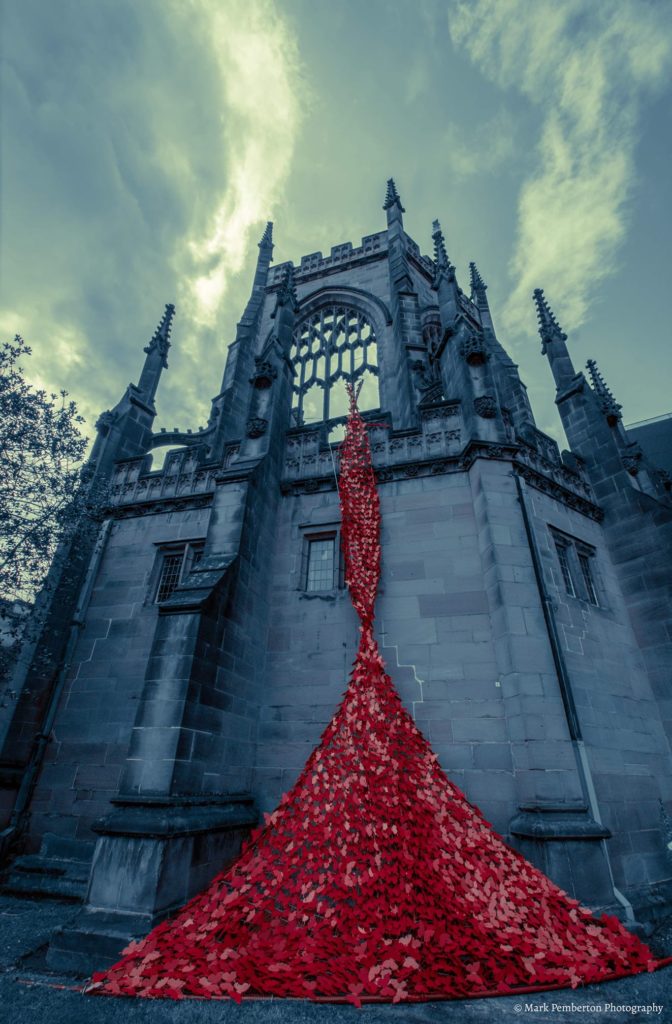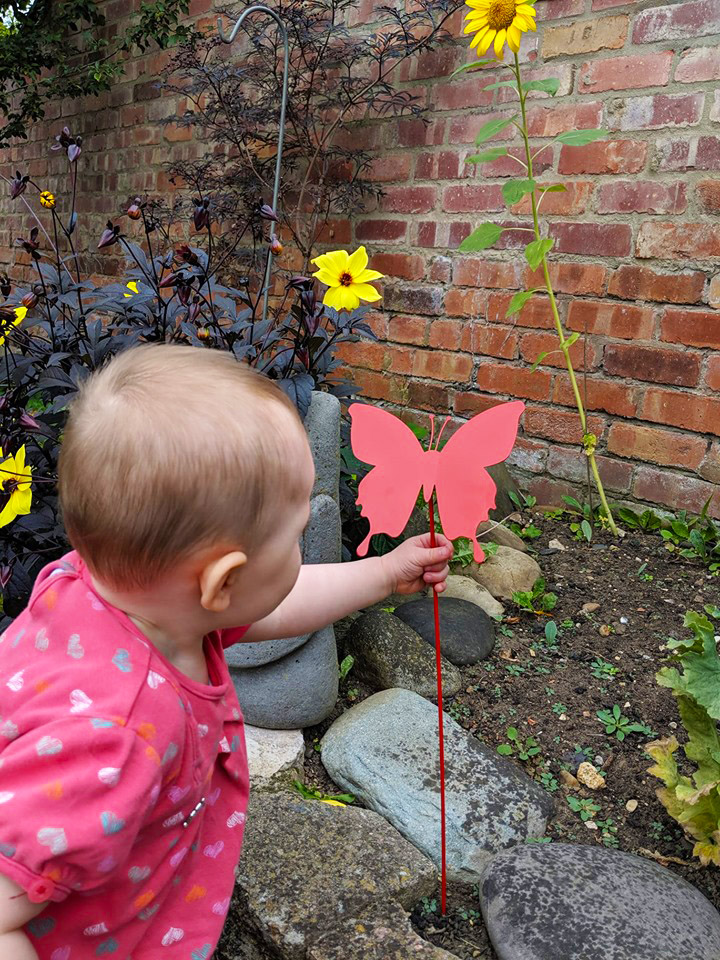 This week is Dying Matters Awareness Week and Myton has reintroduced the butterflies to give to next of kin after a patient dies at Coventry Myton Hospice during the Covid-19 outbreak.
We recognise that losing a loved one whilst not being able to all be together as a family is especially difficult and we aren't able to provide the care and support for the whole family that we usually would.
We wanted to give next of kin something to let them know Myton is here for them and as a lasting gift and tribute to their loved one. The Myton butterfly will also be accompanied by a Thinking of You card that explains the Bereavement Support on offer for families affected.
At a time when we are struggling with the impact of Covid-19 on our fundraising, this initiative has been made possible by the generosity of local businesses, including George Worrall Engineering Ltd who supplied the butterflies for the original campaign and has kindly produced a further 100 butterflies.
Tim Silvester of GWE Ltd said:
The Myton Hospices has an outstanding reputation for the work it carries out within Coventry and Warwickshire. Its staff are totally committed to providing patients with the highest level of care, giving family members comfort in the knowledge that loved ones are being looked after by dedicated caring professionals. We are delighted to give Myton our wholehearted support and send our best wishes for the future to all members of staff. We would also like to acknowledge the contribution of the following companies and individuals who provided materials & services free of charge: Subcon Laser Cutting Ltd, Acenta Rugby Ltd, Brical Powder Coating Ltd, Terry & Harold of GWE Ltd.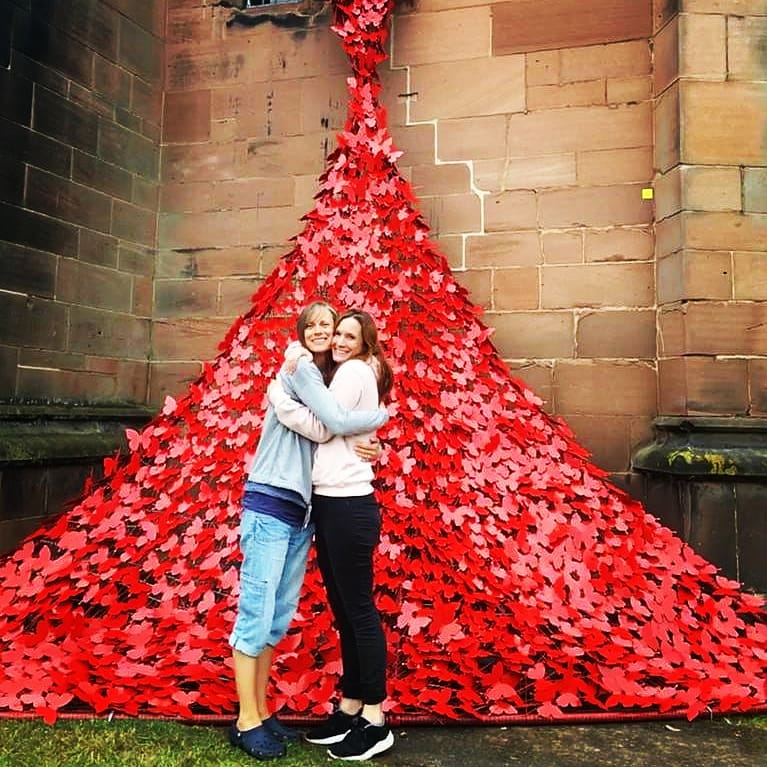 Squab Group, moving and storage solutions, have also contributed – Director, Emlyn Evans, said:
As a long-time supporter of The Myton Hospices we feel particularly saddened about how the current situation may be affecting those families through an already stressful period of time.  We are also aware of the impact on Myton to raise funds through traditional means and thus felt it highly appropriate to offer a small financial offering towards the amazing services that Myton continues to provide.
Last year 1000's of families bought Myton butterflies in memory of loved ones and in support of the charity, raising £73,000 for the cause.
The team at Myton is delighted to announce that The Butterfly Effect campaign has been shortlisted for two prestigious Institute of Fundraising National Awards; Individual Giving Campaign of the Year and Fundraising Campaign of the Year.
Charlotte Ingram, Director of Income Generation for Myton adds:
We would like to say a huge thank you to Tim, Emlyn and the other businesses for helping to make this possible. It means a lot to us to be able to gift family members a lasting tribute to their loved ones and seek out other ways of connecting with people at this time.

We are also delighted that The Butterfly Effect has been shortlisted for two national awards, the campaign touched a lot of people across Coventry and Warwickshire and we hope they will be as proud as we are. We couldn't have done it without them and our corporate partners Arup, Denfield, GWE Ltd and Bravissimo.
The awards ceremony was scheduled for 6th July but winners will now be announced  live online on 29th May www.new.institute-of-fundraising.org.uk/awards
---
In light of the current Coronavirus outbreak we have unfortunately had to take the tough decision to postpone our flagship fundraising event, Glow for Myton. This event was set to raise at least £60,000, so having to postpone it will have a significant financial impact.
Providing dedicated care and support for terminally ill patients and their families in our hospices and in the community is our primary focus, and we need to raise over £9 million every year to continue to do this.