This month marked the launch of an exciting new staff initiative at The Myton Hospices.
Whether you've already been through it, are currently going through it, or will never go through it, there's no ignoring that the menopause is an issue which will affect roughly half of the worlds population in their lifetimes – but do we talk about it enough?
The menopause has a profound lasting impact on many women's day-to-day lives, with more than thirty recognised symptoms, including memory problems, insomnia, dizziness, hot flushes and joint problems. Even more worrying is that at least 69% of women experience difficulties with depression and anxiety due to menopause, however it's very often overlooked and underestimated (Fawcett Society, May 2022).
With a workforce made up of around 87% women, we knew that we had a duty to help bring this often disregarded topic to the forefront, with a brand new scheme of staff support to help undo the taboo around women's health.
Cue our brilliant Wellbeing Team and their Myton's Monthly Menopause Meetup – a friendly, café style drop-in session across our Coventry and Warwick Hospice sites for staff and volunteers to meet and share their feelings, thoughts and experiences about any aspect of the menopause in a safe, non-judgemental setting… with coffee and a cake, of course!
The session was a success on both sites and many attendees expressed how valuable it was to have a platform to share their feelings with people who can relate to what they've been through.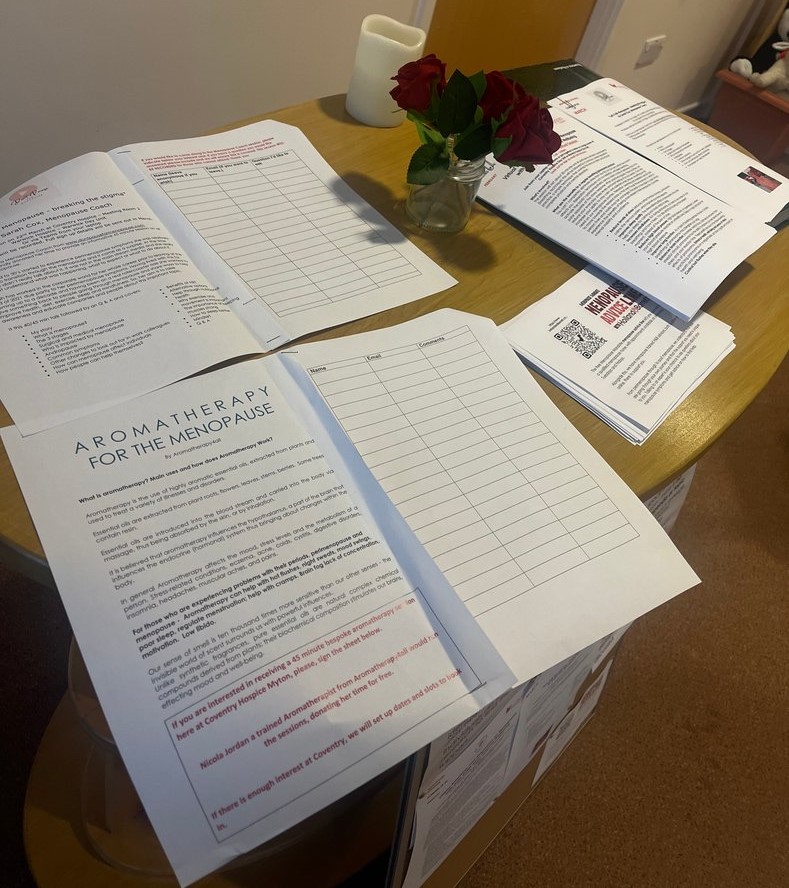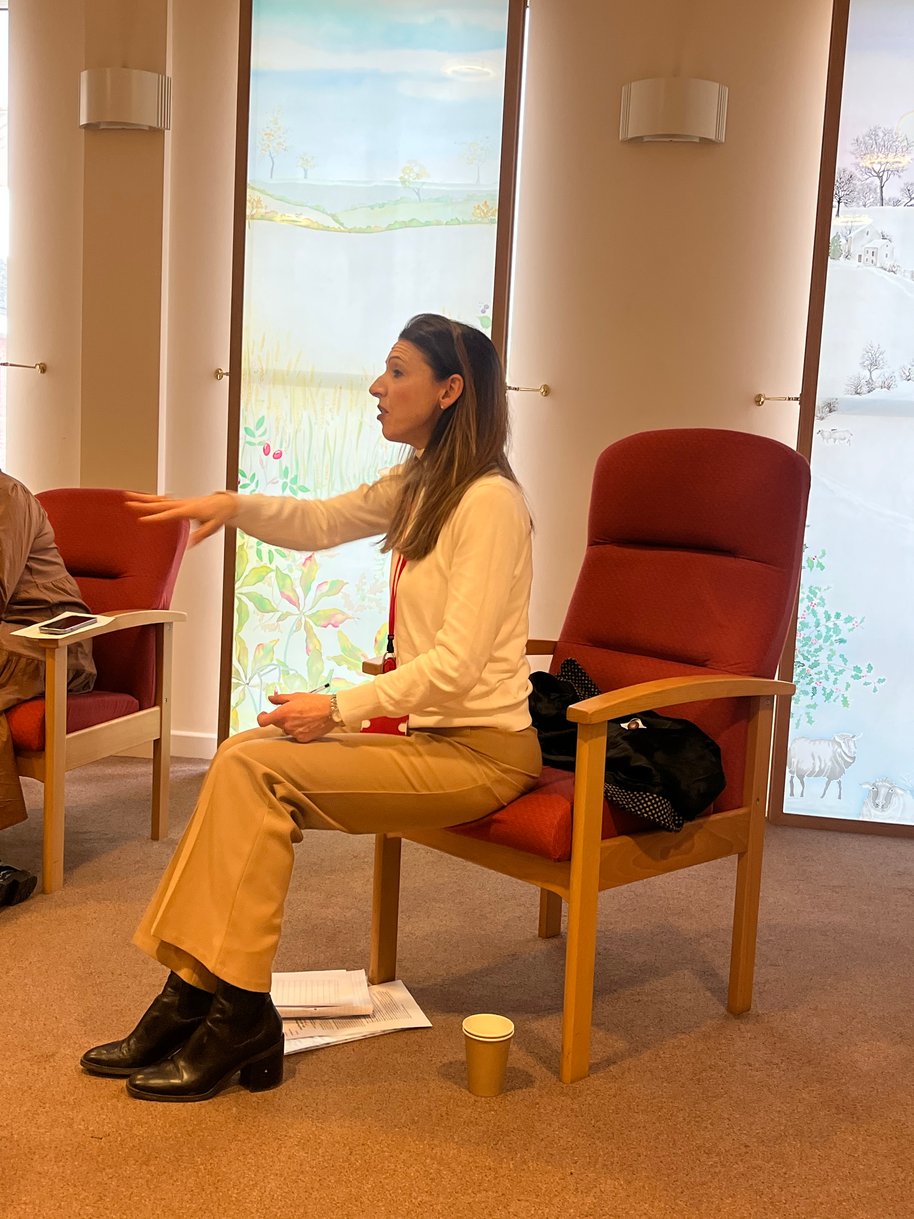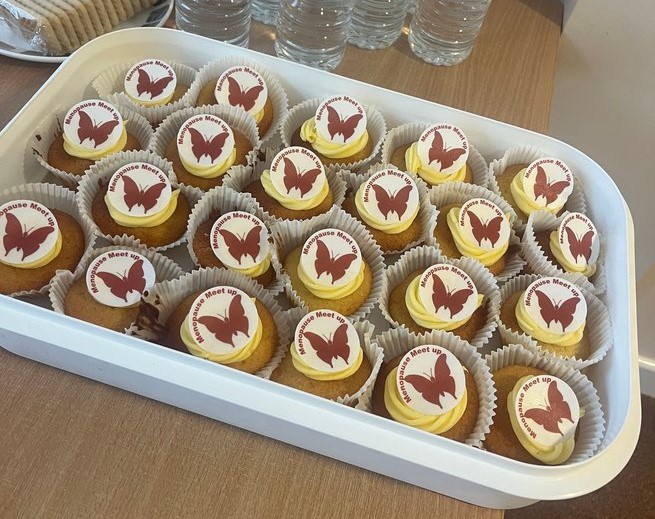 We spoke to Emily, our Wellbeing Co-ordinator to ask her why this work is so important to the Wellbeing Team:
Ensuring that staff feel that their wellbeing is supported holistically within their roles as unique individuals is a really important part of our ethos here in People services at Myton.

The menopause affects many aspects of an individual's life and so to provide ways to understand this, relieve this and make the symptoms a little easier to contend with is vitally important.
A big thank you to all who have attended so far, as well as to Emily and the Wellbeing Team for the fantastic job they are doing in empowering women to take up space, support other women and bringing these important conversations into the workplace.
Check back to hear more about the fantastic work our Wellbeing Team have been doing, and if you would be interested in supporting the project in any way, please contact Emily at emily.young@mytonhospice.org.
If you would like to join our amazing team, check out our current vacancies!
Find out about our current vacancies here!