The Myton Hospices Take 50 Challenge raises another fantastic amount as talented and dedicated staff from businesses in Coventry & Warwickshire turn £50 into as much as they can in 50 days.
Starting on 15th February the teams worked hard to organise a range of exciting fundraising activities from race nights to cake sales and sponsored leg waxing to silent auctions. To mark the end of the challenge teams were invited to attend an awards dinner at Woodland Grange, who hosted and sponsored the event in support of Myton.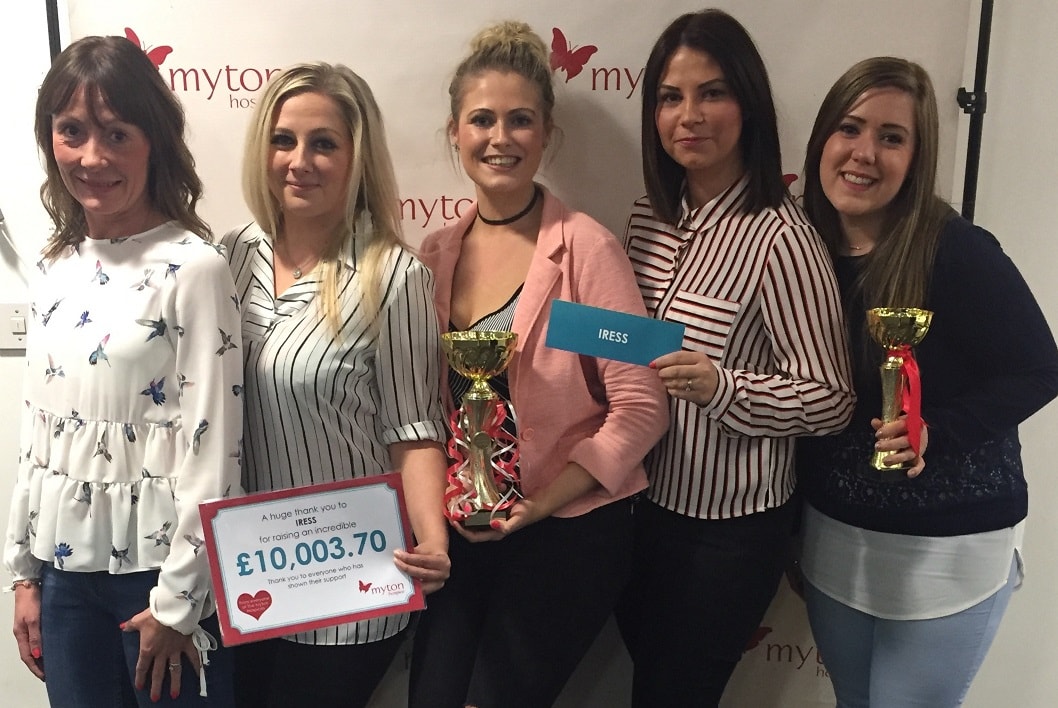 For the third year running IRESS won the award for Most Money Raised, raising an incredible £10,003.70, they also took home the award for Most Improved, having increased their total this year by £3,067.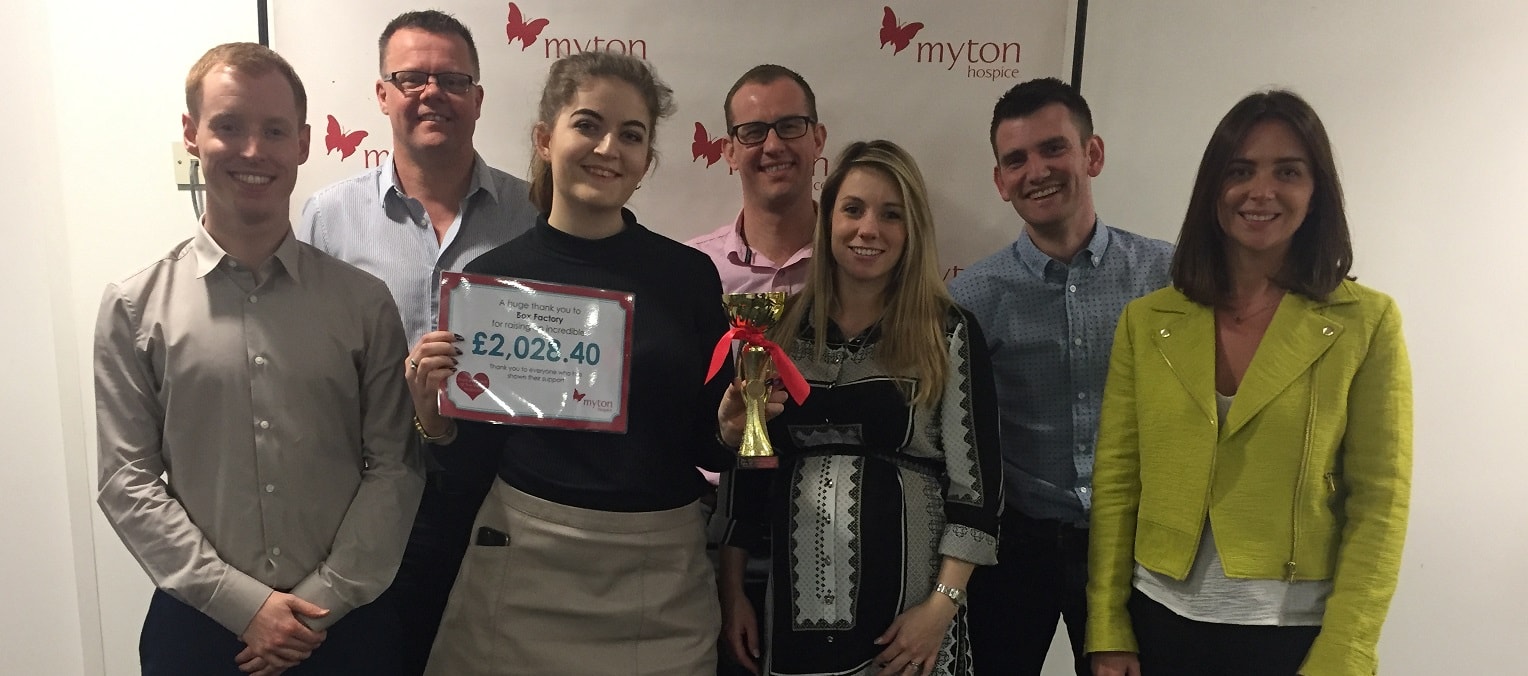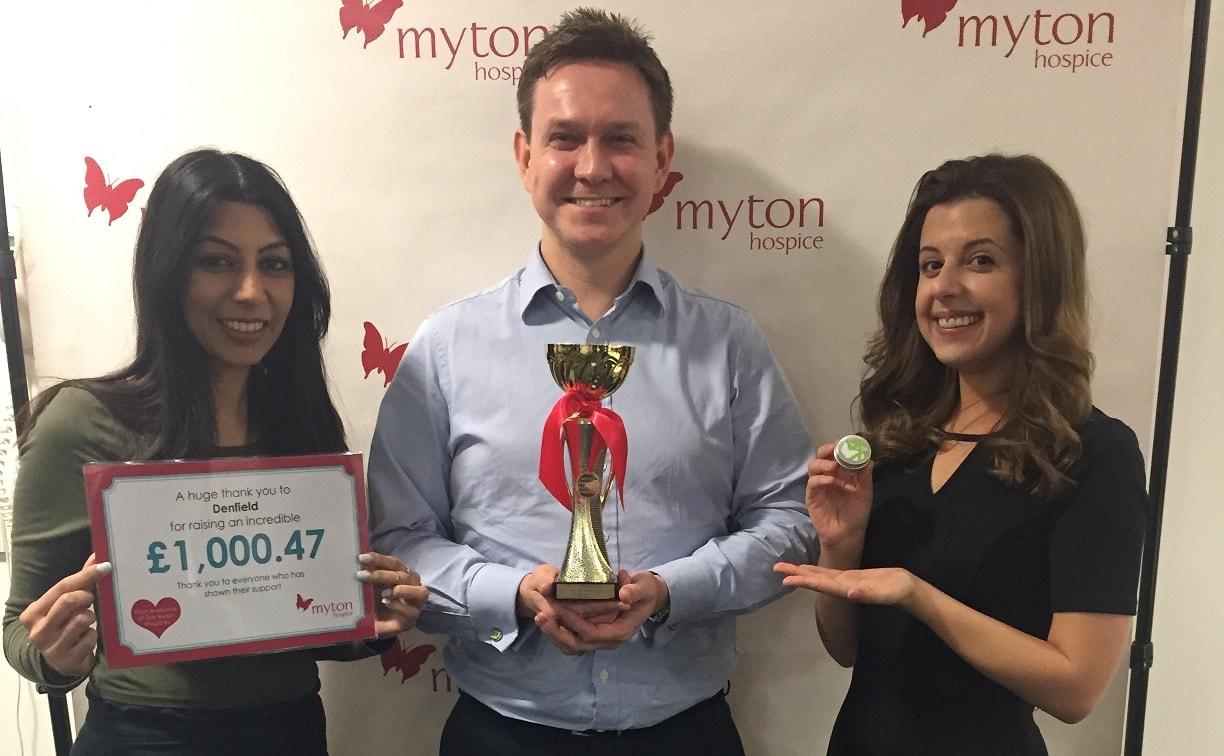 Denfield were presented with the award for Most Innovative Fundraiser after making and selling their own organic lip balm.
Take a look at Kristina's incredible efforts below!
Since the start of the Take 50 Challenge in 2011 all the participating teams have helped to raise an amazing £204,760 – this is the equivalent of funding an inpatient bed for just over a year.
This year over £17,000 has been raised from the challenge and we cannot thank all the teams who helped make this possible;
Hannah Morris, Partnerships Manager for Myton said:
It's been another great effort by all the teams involved in this year's challenge. We are grateful for all their support, they have worked so hard to raise as much as they can in the last 50 days and we can't thank them enough for showing such dedication to Myton. We need to raise more than £9.2 million over the coming year and we couldn't do this without the support of the local businesses in the Coventry and Warwickshire area..
We would like to say a very big thank you to our longstanding supporters, Woodland Grange, for sponsoring this year's Take 50 Challenge.
If you or your business would like to support The Myton Hospices please fill in the form, call Hannah Morris on 01926 838 898 or email corporate@mytonhospice.org
.