Here at Myton we celebrate every individual and strive to ensure that everybody in Coventry and Warwickshire living with a terminal illness has unbiased access to the care and support we offer.
That's why this June, we fly the Pride Flag to proudly celebrate love in all its forms this month and every other day.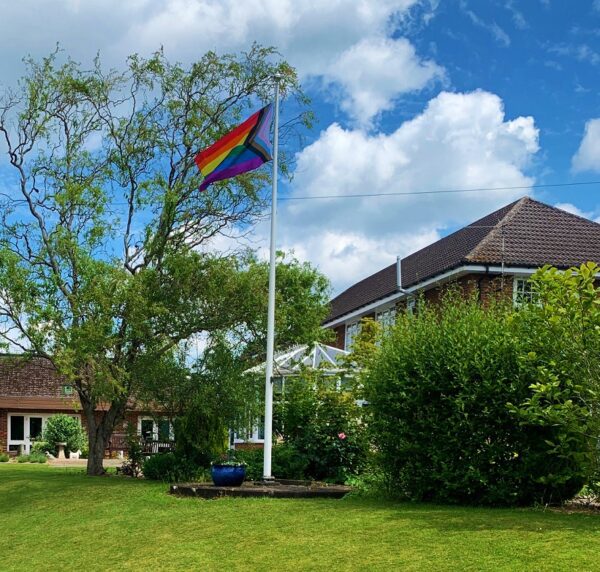 Our Myton shops are celebrating with themed window displays, the brighter the better! Why not pop to your nearest shop to see what they have in store?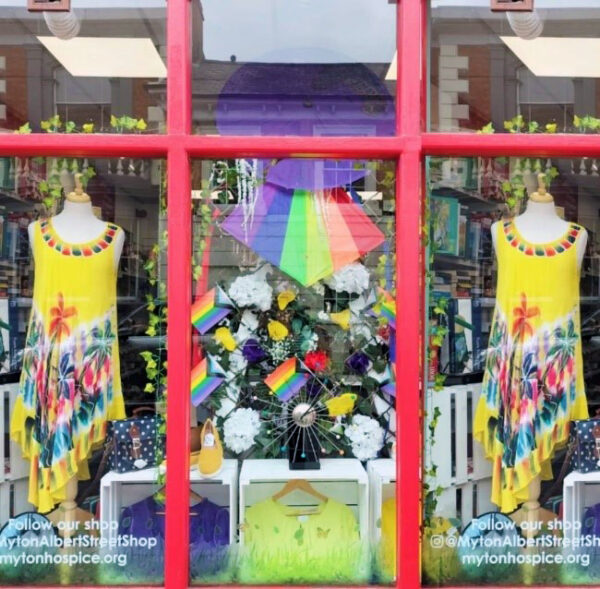 We are also sharing the love with our staff by handing out 'Taste the Rainbow' sweets with the message 'It takes courage to stand up for who you are, Be your true self and be proud of it!'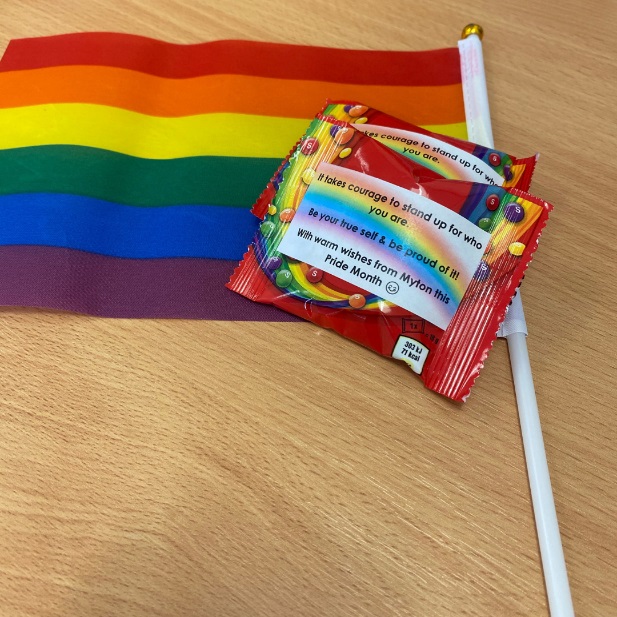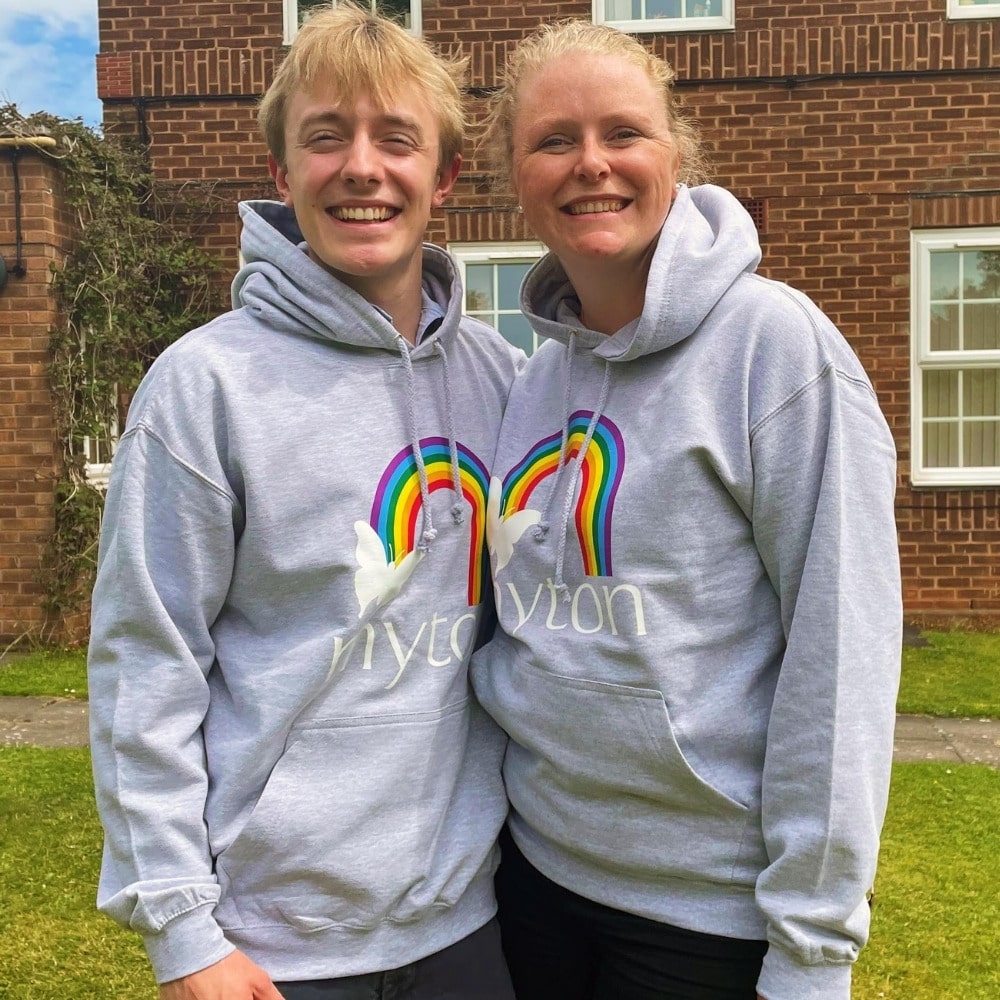 Here the lovely James and Cat from our fundraising team are wearing our brand new Hoodies with Pride, you can get your hands on yours here.
Last year as we were unable to attend any Pride events in person due to Covid, we asked one of our Trustees, Kelvin, to share the experiences of him and his husband Clive who was cared for by Myton, you can watch the video below...
This year we are delighted to announce that we will be at Warwickshire Pride at the Pump Room Gardens in Leamington Spa on Saturday 20th August and we would love to see you there!
Latest news...