This week is Hospice Care Week, and hospices all over the country are showcasing what it takes to make a hospice.
The group have been running a monthly lottery locally to raise money for Myton since 1982!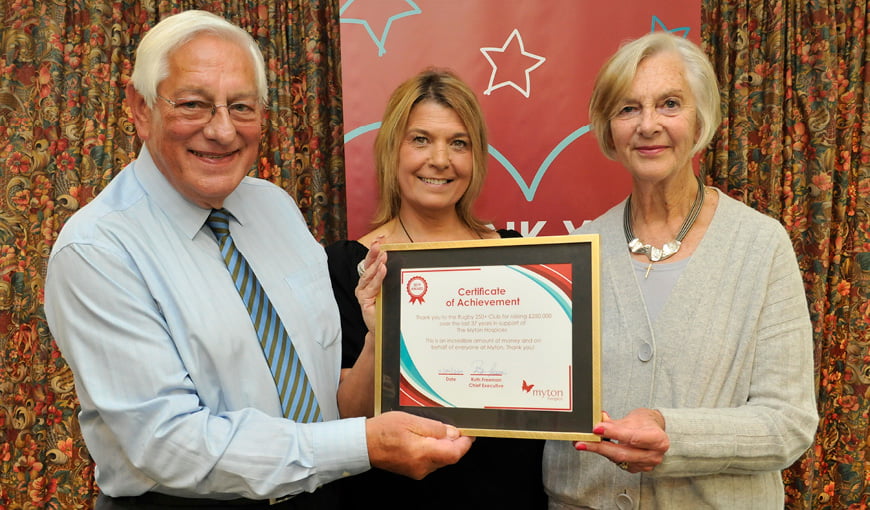 Originally formed as The Rugby 250 Club as a way of raising money for Warwick Myton Hospice, which had opened the same year, the group have been avid supporters of Myton for 37 years.
Their original aim was to have 250 people signed up to the monthly lottery so they could raise £3,000 for Myton. The club succeeded in reaching its target and was so popular that the committee which had set it up decided to continue.
Club Secretary, Richard Avery, said:
It's been quite the achievement to have been going for 37 years, and to have raised £250,000! That first year was a success, and Myton was still in its infancy, then the committee decided to carry on raising money and here we are today. We have known many people over the years who have had exceptional care from Myton.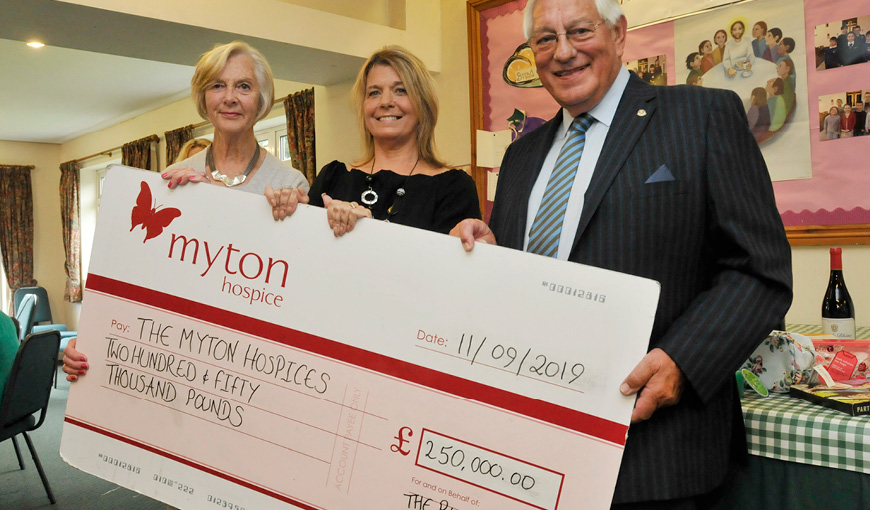 Sophie Duncan, Community Fundraiser at Myton, said:
We are so proud of the Rugby 250+ Club for all the incredible hard work which has gone in to reaching this amazing milestone. They are a vital part of Myton; not only do they raise much-needed funds for us, but they also help us to spread the word about Myton and reach more people in the local communities we serve. From everyone at Myton, thank you all so much for the support you have given to us over the years!
If you're inspired by the wonderful fundraising efforts of The Rugby 250+ Club, find out how you can support us by clicking here.