Our new charity shop in Far Gosford Street is officially open and full of vintage, retro and quirky finds ready for the Bank Holiday weekend!
So whether you're into vintage clothing, are a collector of vinyl records or lust after retro homeware , the shop's Manager and Assistant Manager, Angela and Joe, are ready to welcome you!
Myton's Director of Income Generation, Charlotte Ingram, and Community Engagement Manager, Olivia Bowskill, did the honours with an official ribbon cutting to mark the opening on Thursday 24th August at 11am.
Myton staff, trustees and eager shoppers were welcomed to the brand new store with macarons provided by Fargo Village's Choc 'n' Roll.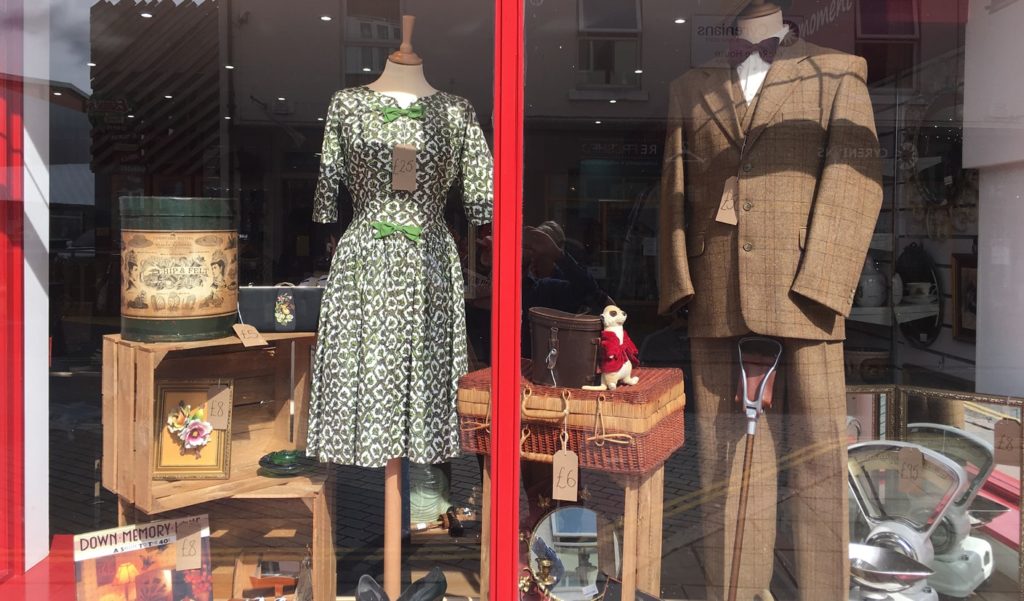 The new shop is the first of its kind for Myton with a strong focus on vintage and unique items in an area of Coventry which has become renowned for its edgy vibe and businesses which stand out from the crowd.
The first items to be bought from the shop included a vintage Yves Saint Laurent three piece tweed suit, a set of Italian cocktail glasses, a seven inch vinyl single of Michael Jackson's 'Bad' and some Levi jeans.
Take a look!
Where to find us
The charity shop can be found opposite the entrance for Fargo Village at 74 Far Gosford Street, Coventry, CV1 5DZ.
Follow us on social media
The shop also has its own Instagram and Twitter accounts which you can follow - @MytonFargoShop
Opening times
The shop will be open seven days a week; 9am – 5pm Monday to Saturday and 10am – 4pm on Sunday.
We are open this bank holiday!
The shop will be open this Bank Holiday weekend (10am – 4pm on Bank Holiday Monday) so why not pop along and see what treasures you can find!
Join the team!
Angela and Joe need volunteers to help keep the shop running, so if you have a flare for vintage, a unique eye for style, or an interest in all things quirky then please get in touch with Charlotte Witteridge at charlotte.witteridge@mytonhospice.org
or register your interest online at www.mytonhospice.org/retail-volunteer
Donations
Our shops are always in need of donations so if you're having a clear out and have good quality items you can drop them off at any of our shops across Coventry and Warwickshire or at our Distribution Centre in Binley, Coventry.
Our shops rely on your donations and we appreciate every saleable item you are able to give.