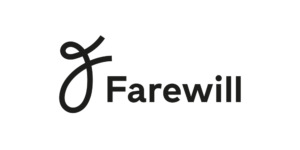 The Myton Hospices have teamed up with Farewill to offer you the opportunity to write your Will online, or over the telephone, for free.
You don't have to include a gift in your Will to Myton to use either service but we hope you will consider a gift once loved ones are provided for.  Many people choose to leave a gift to Myton in recognition of the compassionate care they or someone they love have received, or simply because they care about their local hospice. This generosity means that 1 in 4 of our patients are cared for thanks to gifts left to us in a Will.
Write your will online
Work your way through the online process which provides a step-by-step guide to creating your Will. It's simple.
Write your will over the phone
If you don't feel confident writing a will online, one of Farewill's specialists would be happy to make your will over the phone.
Write your will over the phone
About the service
Farewill is the largest Will Writer in the UK, and National Will Writing Firm of the Year 2019. Through Farewill, you can write your Will for free in as little as 30 minutes with professional and expert legal support, available seven days a week.
Once you have answered a series of step by step questions, your Will is checked by their team of experts before being sent back for you to print off and get signed and witnessed at home.
There is no cost to you for this service, Farewill have given us a subsidised offer to pay for the cost of making or updating a simple Will; but you may have to pay additional costs if your estate is more complex, for example if you have a property abroad.
If you choose to use our Will writing service, there is absolutely no obligation to leave us a gift in your Will but we hope that you may consider being part of our future.