Even if you didn't take part in our recent Glow in the City (GITC) event you will probably know someone that did, or you might have seen some of the event posters or photos. On Saturday 1st April 900 participants ran, walked or danced 5km around Coventry City Centre to raise vital funds for The Myton Hospices, and in many cases to remember their loved ones too.
The night was a huge success and lots of fun, we asked our Events Team Leader, Lucy Turner, to tell us more about GITC and a little bit about her role at Myton.
How long have you worked for Myton?
 "I've worked for Myton for just over 4 ½ years and I've been part of the events team for 3 years in May!"
What do you enjoy most about your job?
"I love the variety in my job; there is never a dull moment! It's fantastic to see the outcome of all the planning and preparation and it's always inspiring meeting our amazing volunteers and event participants."
How long does it take to organise an event like GITC?
"It's hard to say, because we're always working on lots of different events at the same time, but we start planning about 8 months in advance."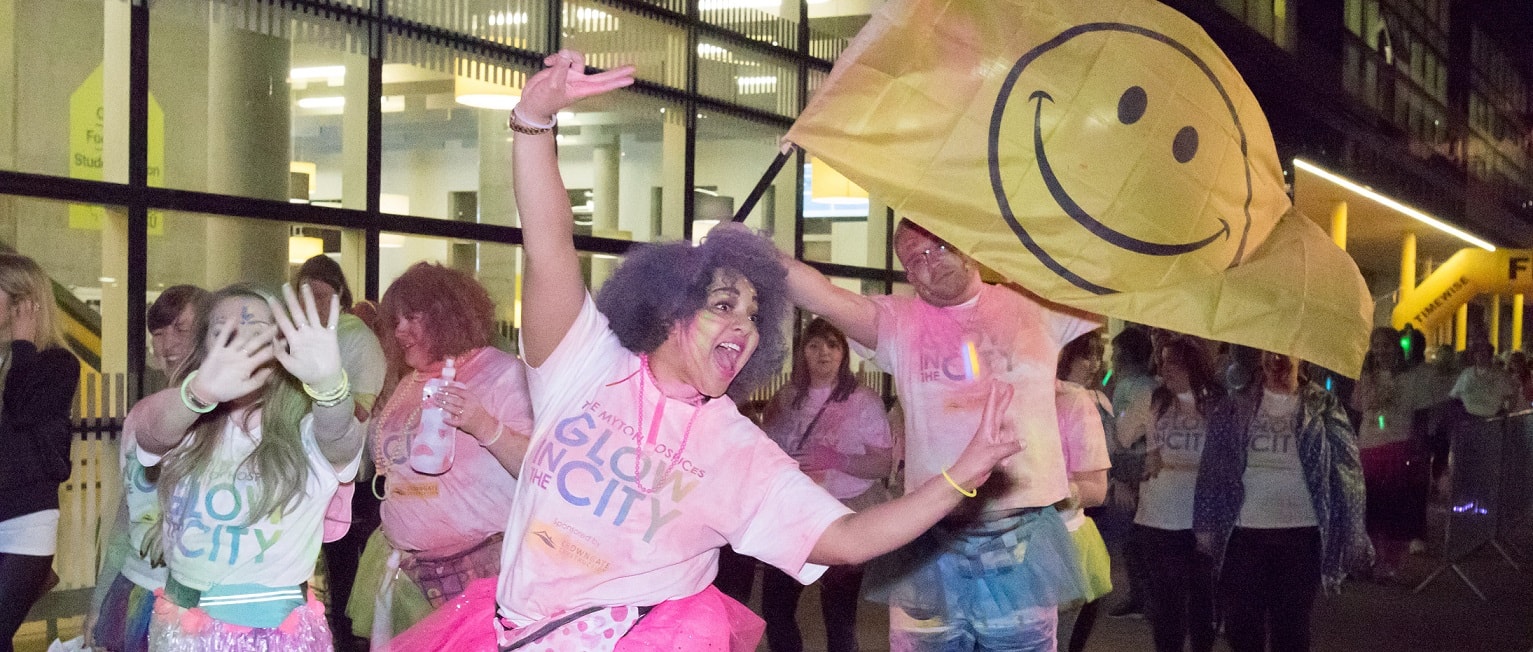 What is the biggest challenge organising GITC?
The most challenging thing about organising Glow in the City is coordinating lots of different suppliers, partners, staff and volunteers.
What did you most enjoy about GITC on the night?
"I loved seeing everyone's outfits and the new glow zones looked amazing! It was great to see everyone get completely doused in paint and I always love the Zumba warm up organised by Matt Print!"
Were there any spaces left?
"No, the event sold out, reaching our maximum capacity of 900 participants!"
Who would you like to say thank you to?
"I would like to say a huge thank you to everyone that took part in the event, all our fantastic volunteers, Matt Print for organising another an amazing Zumba warm-up, Todd from Spaghetti Agency who was our fab MC on the night, The Breeze – a local band from Caludon Castle School who have just released their first single with all the proceeds going to Myton, staff at Square One, Viv our lovely photographer, Bayley Murphy from Heavenly Catering for not only providing amazing food on the evening but donating the photo booth free of charge. Also, Face painter Julia Gandy and a huge thank you to our sponsor and friends at Crowngate Construction"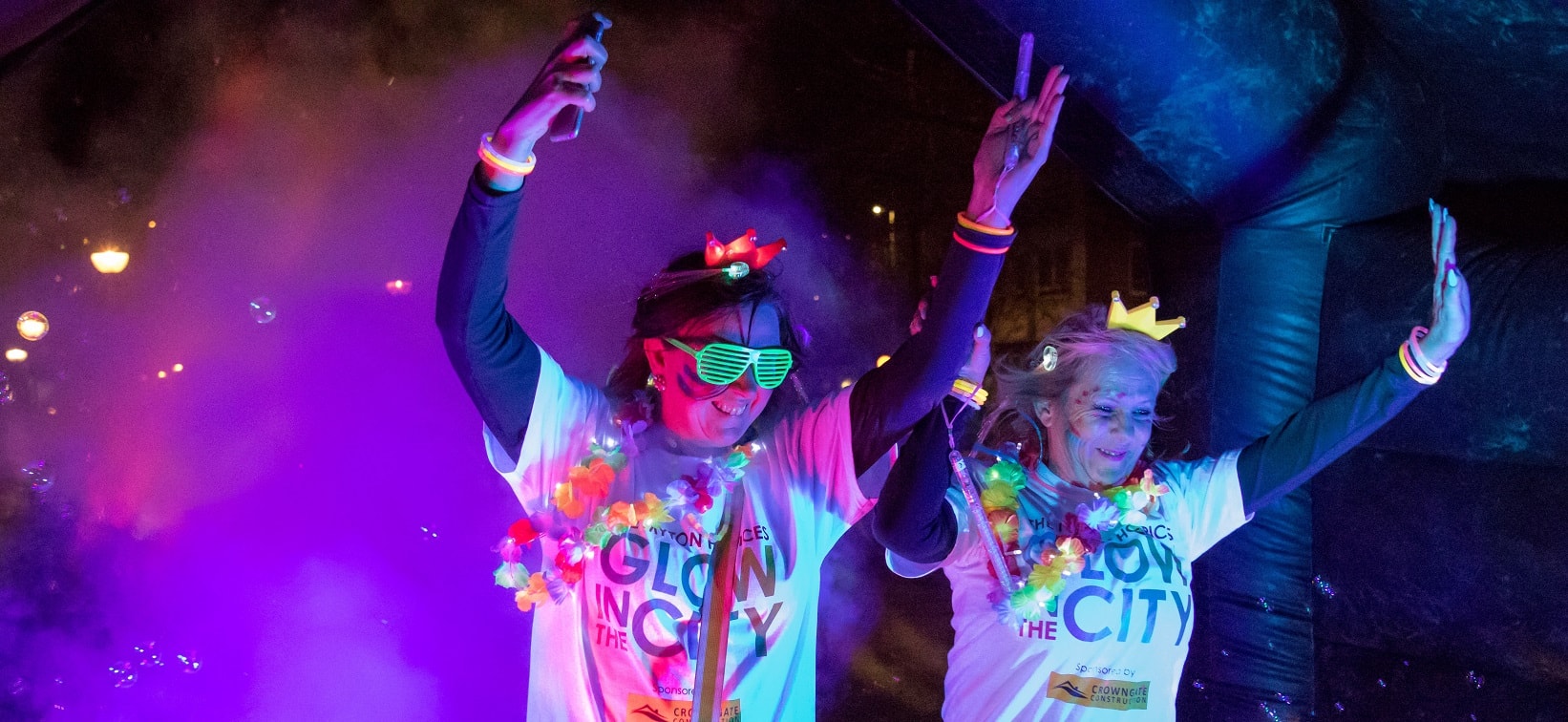 How much have GITC participants raised for Myton?
"So far we've raised £36,752 so we're just under our £40,000 target, but I'm confident we're going to meet or even exceed this."
What are you working on now that GITC has taken place?
"Our next big event is Walk for Myton, which is a sponsored 3, 6 or 12 mile walk around the stunning Warwickshire countryside on Sunday 14th May! It's a free event which starts and ends in our Warwick Myton Hospice grounds.
What's next...
We will also shortly be launching our next glow event, Glow in the Moonlight, which is on Saturday 16th September and takes place in Warwick, this is a really special event as we will be celebrating our 35th anniversary so we'll be having a huge 80s themed party and encouraging everyone to join in and dress up!"
Offical teaser photos...
Did you make the teaser photos? Take a look through our album below. If not you might have made the Facebook photos that can be found by clicking here
Keep an eye out on our Facebook page where we will be releasing an album of the profesional photos very soon. You can like our page for the best chance of seeing these by clicking here