Lynda Day was a long-standing supporter of The Myton Hospices, raising money for us through a variety of our high-profile events.
A breast cancer survivor, she also raised money for breast cancer charities – including dying her hair pink and then shaving it all off.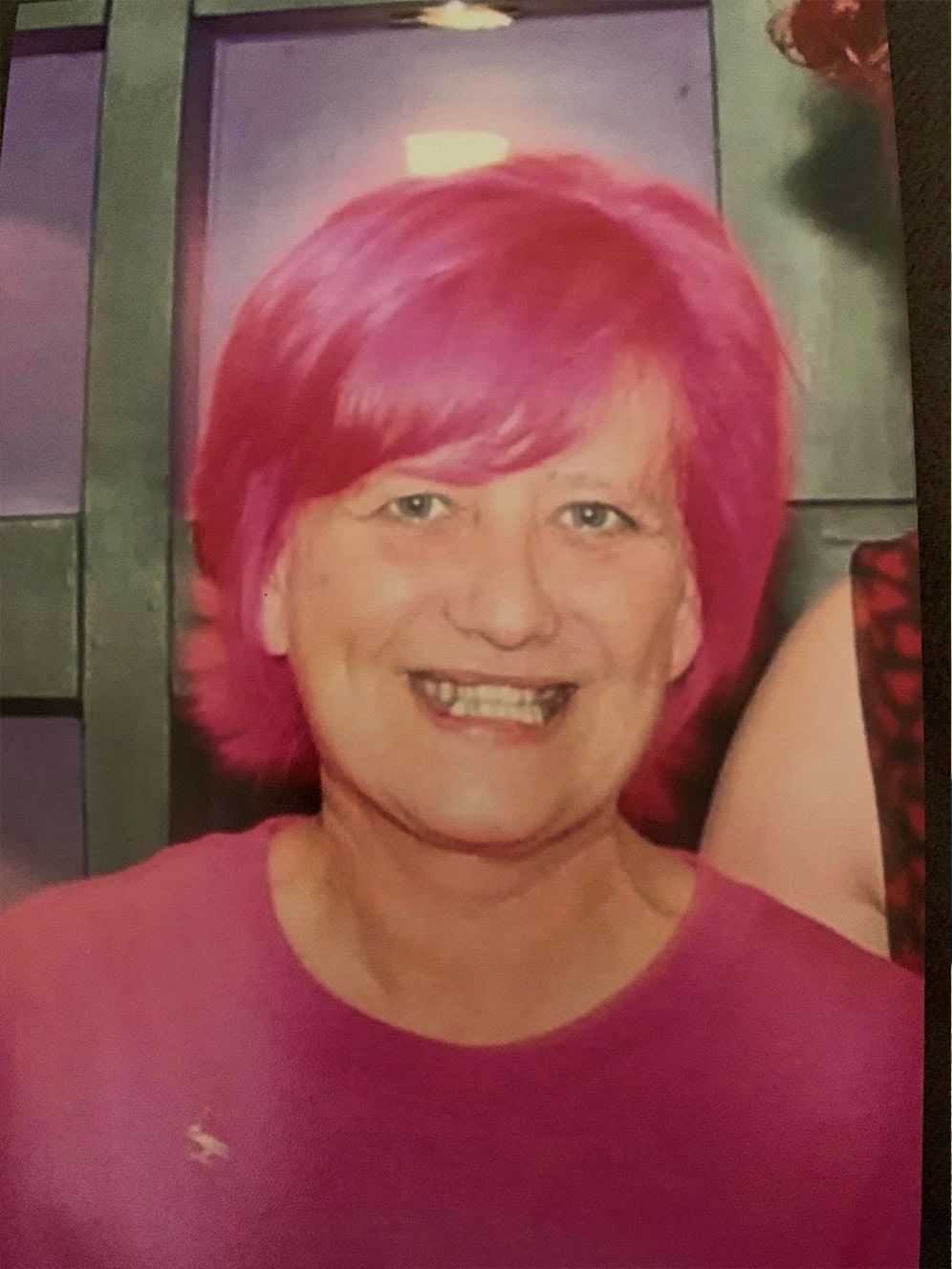 Described by her loving family as the 'queen of fundraising' Lynda not only raised money for great causes, but embraced community life in every way possible – including creating a fabulous Halloween window display for local children to enjoy during lockdown.
But, last September and October her world came crashing down as she, and her devoted family, discovered she had bowel cancer which had spread and she was given just weeks to live.
Lynda's wish was to be at home, surrounded by her loving family.
And thanks to all the money raised by Lynda, and others just like her, Myton was able to grant her that wish, with our Myton at Home team caring for her and her family on every step of her journey.
She spent her final 24 hours in our Hospice, passing away on December 1st 2021, aged 59.
When the doctors gave mum weeks to live, her one aim was to get home and be with us as she didn't want to let us down
Said daughters Gill Walker and Teresa Huggins.
We had six weeks with mum after her diagnosis. We wouldn't have been able to have her home for almost every moment of her illness if it wasn't for the Myton at home team. They are angels that walk the earth. Just the simple thing of mum wanting her hair washed. And they weren't just there for mum they were there for us all. We enjoyed an early Christmas, a karaoke night, a trip to see the Christmas lights up town and she even got to go to the scan of her first great grandchild, so we are ever grateful to Myton.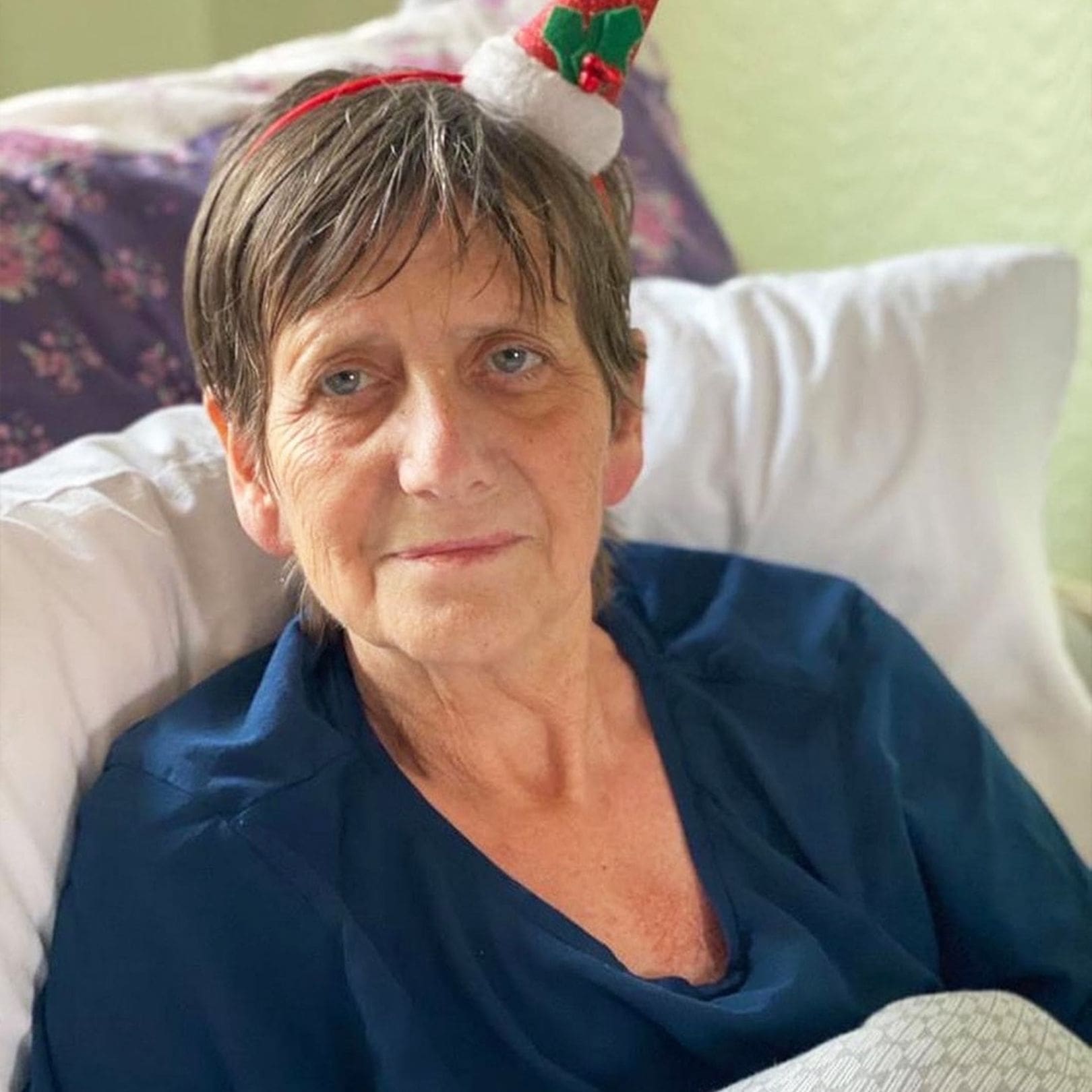 Despite having raised money for Myton over the years, Lynda felt like she wanted to give even more back to say thank you for her amazing care.
So daughter Gill told her not to worry and that she would raise some money.
A keen runner, Gill signed up to the Warwick half Marathon in March this year – just three months after her mum's passing – and raised a fabulous £345 for Myton.
And the fundraising didn't stop there – inspired by Lynda from beyond the grave.
Before she died, Lynda wrote both her girls letters. But she wasn't able to finish her letter to younger daughter Teresa. Teresa's letter ended with her mum talking about the last time she had done the Regency Run in 2018, her final, unfinished, words being; "wouldn't it be good……" And that's where the letter ended.
Inspired by her mum to fulfil the wish she believes she was going to write about, Teresa joined a running club Couch to 5K, got fit and recently completed the Wright Hassall Regency 10k on April 10, with sister Gill by her side and a picture of their mum on their backs.
They raised a fabulous £377 for The Myton Hospices for their wonderful efforts.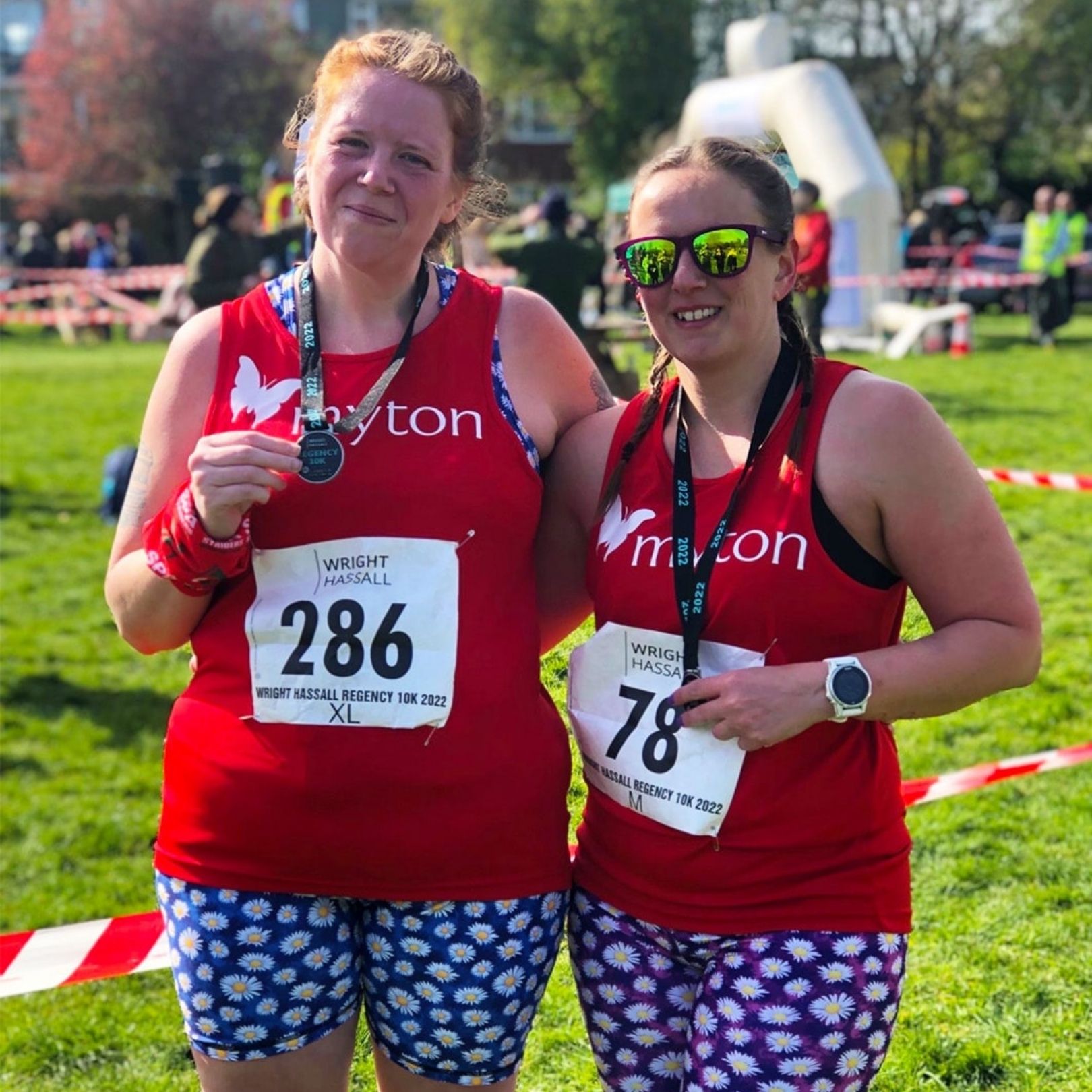 We would like to say a huge thank you to everyone who sponsored us in our running efforts and helped us raise such a wonderful amount of money for the most amazing charity to help people like us and like mum – we will never forget the care, compassion and support shown to us all by the truly wonderful Myton team
added Gil and Teresa
Here at Myton, we're so touched by the amazing efforts of Gill and Teresa and so hugely thankful for their fabulous fundraising to help more people just like their mum Lynda. Thank you from everyone at Myton and on behalf of all the families your support will help us take care of in the future. We can't do what we do without our amazing supporters just like you.
There are so many ways you can support The Myton Hospices – either as individuals, clubs and groups or as a business.
To begin your fundraising journey and help make a difference to families just like Lynda's, click below to find out more.
Start your fundraising journey here