A huge thank you to the Stratford-based Sunday Lunch Club for raising a whopping £4,904 for The Myton Hospices at its Christmas celebration.
Stratfordian, Jo Wheelwright, set the club up over seven years ago when she lost her mum, Grace, to a Brain Tumour at the age of 82.
Heartbroken, Jo struggled to deal with the grief and didn't want to go out.
But when she finally did, many friends said they'd wished they had joined her – and the cogs started turning.
Jo's family motto is that 'nobody should have to have Sunday lunch alone'.
So she came up with the idea of the Sunday Lunch Club – a group that would meet once a month for Sunday lunch – and raise precious money for charity in the process.
The first few years saw Jo focus on raising money for Brain Tumour Support.
But when she reached the fantastic fundraising total of £33,400, she thought it was time to start supporting other great causes too – especially local ones.
Her decision was welcomed by the 700 plus members of the group, many of whom has charities close to their own hearts and who they really wanted to raise money for through the club.
One of those members was Karl Aust whose dad John died at Myton's Warwick Hospice.
During John's time in Myton's care, Karl and the family were able to use our fabulous family accommodation – a luxurious home-from-home for families to take a break, have a sleep, have a shower, or just a moment to themselves – and all just yards away from the Hospice Inpatient Unit, so they were able to be with John in just seconds.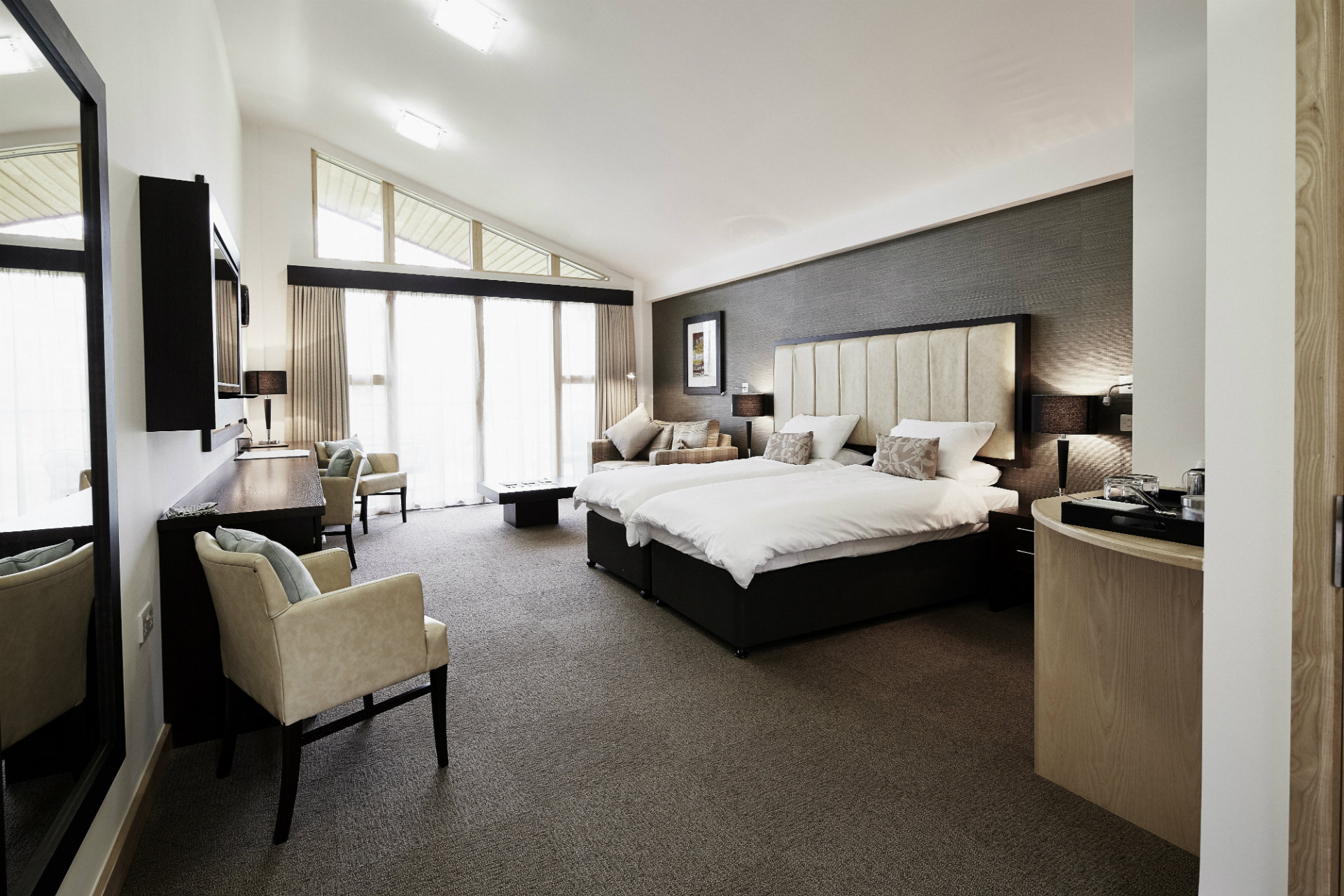 The Sunday Lunch Club has raised money for so many local causes including Brain Tumour Support, Warwickshire Air Ambulance, MIND, a local cat rescue and a Romanian Dog Rescue charity in Worcestershire.
In total, Jo has raised a massive £70,000 and counting for charities, meanwhile, The Sunday Lunch Club itself and its amazing and generous members, have raised £56,000 of that £70,000 through raffles, auctions and events.
Many local businesses in and around Stratford also support by donating prizes for the raffles. Each month a different local charity benefits from these donations made at the regular monthly meet-ups.
But, Jo also hosts some big events throughout the year – a Christmas and summer party, which sees hundreds of members taking part and the money rolling in.
And The Myton Hospices was fortunate enough to be the benefactor of the club's Christmas party – held this year at the Crowne Plaza in Stratford.
Thanks to the generosity of everyone involved – the guests, the donors, the venue hosts, an amazing £4,904 has now been donated to Myton – money which will make such a huge difference to the lives of our patients and their families.