Volunteers Week runs from 1-7 June and we would like to take this opportunity to say a massive thank you to all of our incredible volunteers – without you our work wouldn't be possible!
We have hundreds of volunteers who generously give their time across a wide range of roles, in our hospices, shops and at our events, and we want to celebrate the fantastic contribution they make to Myton.
There are lots of different volunteering roles available at Myton, from gardening to retail, reception to fundraising events, and everything in between! Each and every one of our volunteers play an important part in ensuring that we can continue to provide our vital services free of charge to people living with terminal illnesses, and their families, when they need us most.
Did you know?
We are the only provider of Hospice Inpatient Beds in Coventry and Warwickshire, and our Inpatient Unit Volunteers are vital to their success.
They provide a warm welcome to patients and their families, and are on hand to offer tea and biscuits and a listening ear, as well as helping at meal times and in any way they can.
We spoke to a volunteer on each of our inpatient units, here's what they had to say…
Julie Merrigan has been volunteering at Warwick Myton Hospice for over 9 years and is usually here every other Saturday. We asked her a few questions…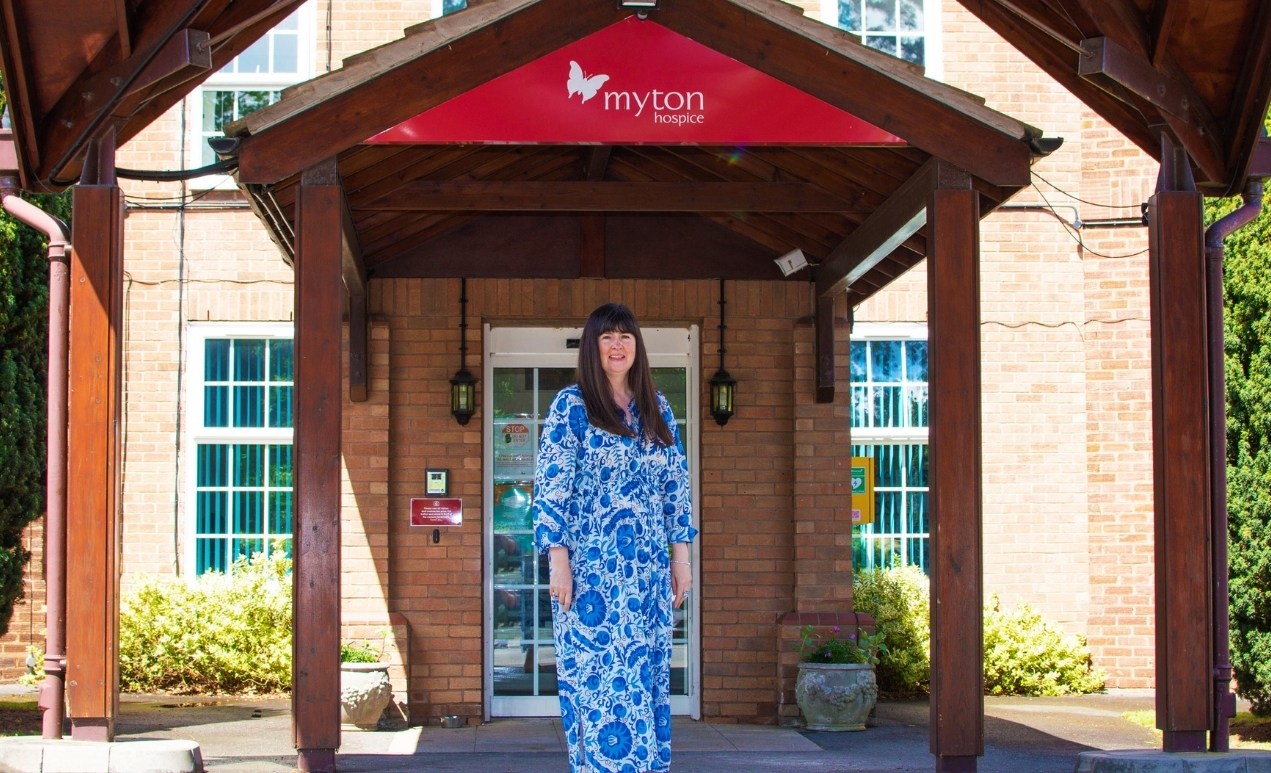 Why do you volunteer for Myton?
Myton is a local charity which does so much good for the local community and wider areas. It offers vital bespoke support services and I feel really proud to be part of that.
What you enjoy most about your role?
I have now been working with Myton for over 9 years on the Inpatient Unit with the wonderful nurses and doctors in supporting the patients, their families and friends at such a difficult time in their lives. It's a real privilege to work with all of the team and supporting areas (reception, catering, housekeeping, spiritual etc) and you feel like your contribution makes a difference, it's always very much appreciated and never taken for granted. You get out what you put in; I really enjoy going the extra mile every time for everyone, whether it's popping to the local shops for an item a patient needs, feeding the wildlife outside the patients' rooms which is a popular talking point, to more personal one to one conversations with the patients, where they are trusting you with private information so you need to be a good listener, respectful and confidential.
What would you say to others thinking about volunteering?
Do it, you will not regret it. Its deeply rewarding, positive and uplifting experience which I hope to continue doing with Myton for many years to come.
Pat Fahey has been a volunteer on our Inpatient Unit at Coventry Myton Hospice since it opened and also helps on reception and raises vital money for Myton through our events and her own fundraising. Pat told us how she came to volunteer at Myton, you can watch the video...
Thank you Julie and Pat, we think you're amazing!
Please join us in saying a big thank you to all of our volunteers they really do make a huge difference to our patients and their families and we are so lucky to have them!