June Bernicoff was known to people across the country as one half of the infamous partnership, June and Leon of Gogglebox, but to Helen and Julie they were simply Mum and Dad.
The couple appeared in the popular TV series from...
it's beginning in 2013 and were firm favourites with viewers until they left the show in 2017. Helen still finds it unreal to think of her parents as television personalities, but knows how much joy it brought them both.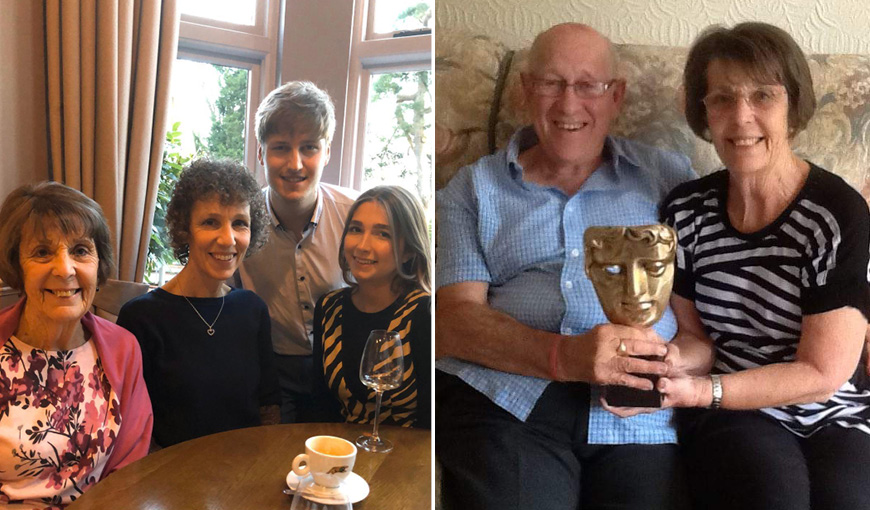 June was the linchpin of the family and always there for them, encouraging, supportive and with a loving, sensitive and common sense approach to life.
She moved to Warwickshire in October 2019 to be nearer her daughter after her husband Leon died, but began to suffer with backpain around Christmas.
She was eventually admitted to hospital in April with swelling in her stomach which resulted in her being diagnosed with pancreatic cancer.

Helen said:
It was a very rapid decline after her short hospital stay. She moved in with me so I could care for her, the doctor telephoned weekly and the palliative care nurse got involved too. I was thankful to have her at home but it all became a lot easier when Myton got involved.

We both looked forward to the Myton at Home nurses' daily visits. It was the little things they did which really made a big difference, like washing her hair, making her comfortable, and keeping the pain under control. They showed us how to move and turn her in bed without causing discomfort, and they were also honest about her deterioration. We also very much appreciated their warmth and kindness
The Myton at Home team arranged for a wheelchair to be loaned to June so she could get to see the garden.
And when it was clear that she didn't have long left, the nurses were informed, open and honest with the family. This meant June's granddaughter was able to travel to see her one last time.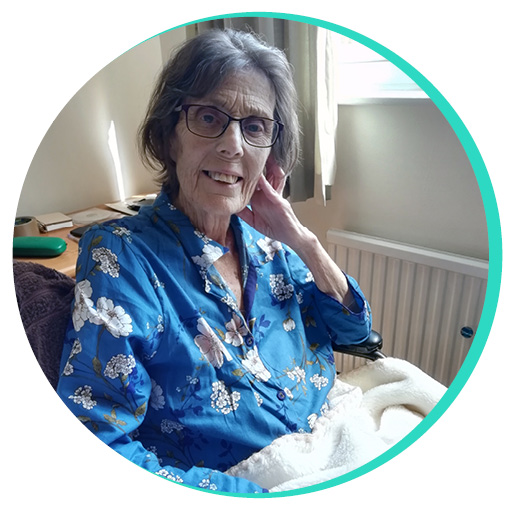 The daily contact with the nurses was so important to us all. Mum was positive throughout the illness, and we followed her lead. The care Myton gave was very much for our whole family, and they even checked in with me after she died to see how I was doing.
June died on the 5th May at home with Helen.
Helen says she remained strong, elegant and dignified. What she will miss most about her mum is her presence, not having her on the other end of the phone, going out for a coffee, glass of wine or visiting the theatre.
Despite the coronavirus pandemic, the Myton at Home nurses were able to be there for June and her family during her final weeks.
Since the COVID-19 outbreak we have enhanced our Myton at Home service so that more people can die in their preferred place of death, with their loved ones supported.
Could you help support The Myton Hospices to ensure we can continue to deliver our care free of charge?
We are a charity and every year we need to raise £10.5 million of the £13.25 million we need to support the people of Coventry and Warwickshire.
£30
is the daily upkeep cost of our relatives accommodation
£56
could fund two hours of specialist nursing care
£90
could fund three children's counselling sessions
£112
covers the cost of a patient's meal for one week