Louise Young was just 47 when she died at Coventry Myton Hospice. We spoke to Louise's 16 year old daughter Jessica and she bravely shared her mum's story with us.
Jessica describes how at the end of February 2021 Louise woke up with a sharp pain in her side that got worse and she had an ongoing cough for some time.
After a week Louise keeled over in pain and couldn't walk, doctors thought that she may have fractured a rib and sent her for an X-ray and blood tests. The blood tests showed that Louise was low in Iron and Vitamin D and she was given some medication.
Louise wasn't really eating and stayed overnight in hospital for some scans and checks, she was then discharged but returned to hospital the following Monday and ended up staying for two weeks.
The first week she was being treated for a chest infection and low Iron but a week later a CT scan showed masses on her lungs, kidney and liver. Jessica said her mum was relieved to have an explanation for why she was feeling so unwell and seemed quite positive after being told there was treatment available.
Jessica said that at the start of the week they were expecting her mum to come home at the weekend as she was getting better after her first treatment, but as the week went on she was in a lot of pain and had a high temperature. Louise was admitted to Myton that weekend with the aim of recuperating and getting her strength up.
Whilst Louise was at Myton her family spent every day with her and on the Wednesday Louise's sister Rachel came to see her, she was advised to stay and on the Thursday Louise was very unwell.
Jessica turned 16 on 9th April 2021 and knowing that her mum was unlikely to make it, the nurses at Myton suggested they had an early birthday party for Jessica so that her mum could be there. They arranged a cake, balloons and banners and made the occasion as special as possible for all of the family.
Jessica describes how her mum had jaundice and by the Monday she was extremely yellow and weak, had stopped eating and couldn't open her eyes or respond.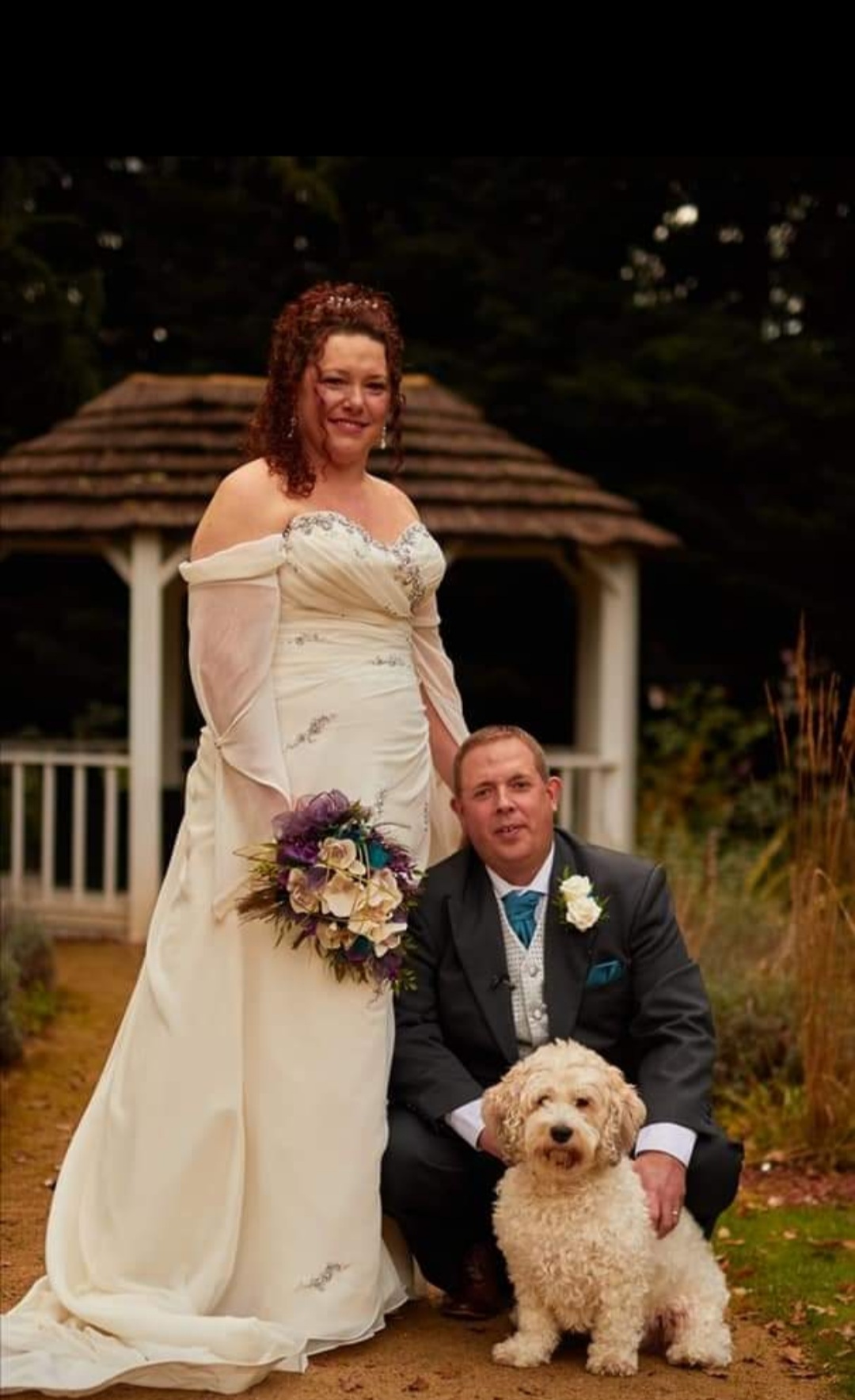 On the morning of Tuesday 30th March 2021 Paul got a call to say that he should come to Myton to be with his wife. He was joined by Rachel and her daughter Georgia, Louise's niece. Louise's children Sam and Jessica stayed at home. At 3.55pm that day Louise took her last breath and peacefully passed away, pain-free. That evening the family shared memories about their beloved Louise.