Karen Wheeler, who worked at Warwick Myton Hospice as a Nursing Assistant until she was diagnosed with cancer, has been spending time with Myton's Art Therapist, Gwen Lowe, making hand casts with her family.
After being given a terminal diagnosis, Karen chose to make castings where she was holding hands with each of her family members, so they will each have a one of a kind, cast to keep forever.
She explained:

You don't realise how important the little things are until you're in the position of being given not long to live and you're trying to make the best of every single day. To be able to have this opportunity I am so, so grateful.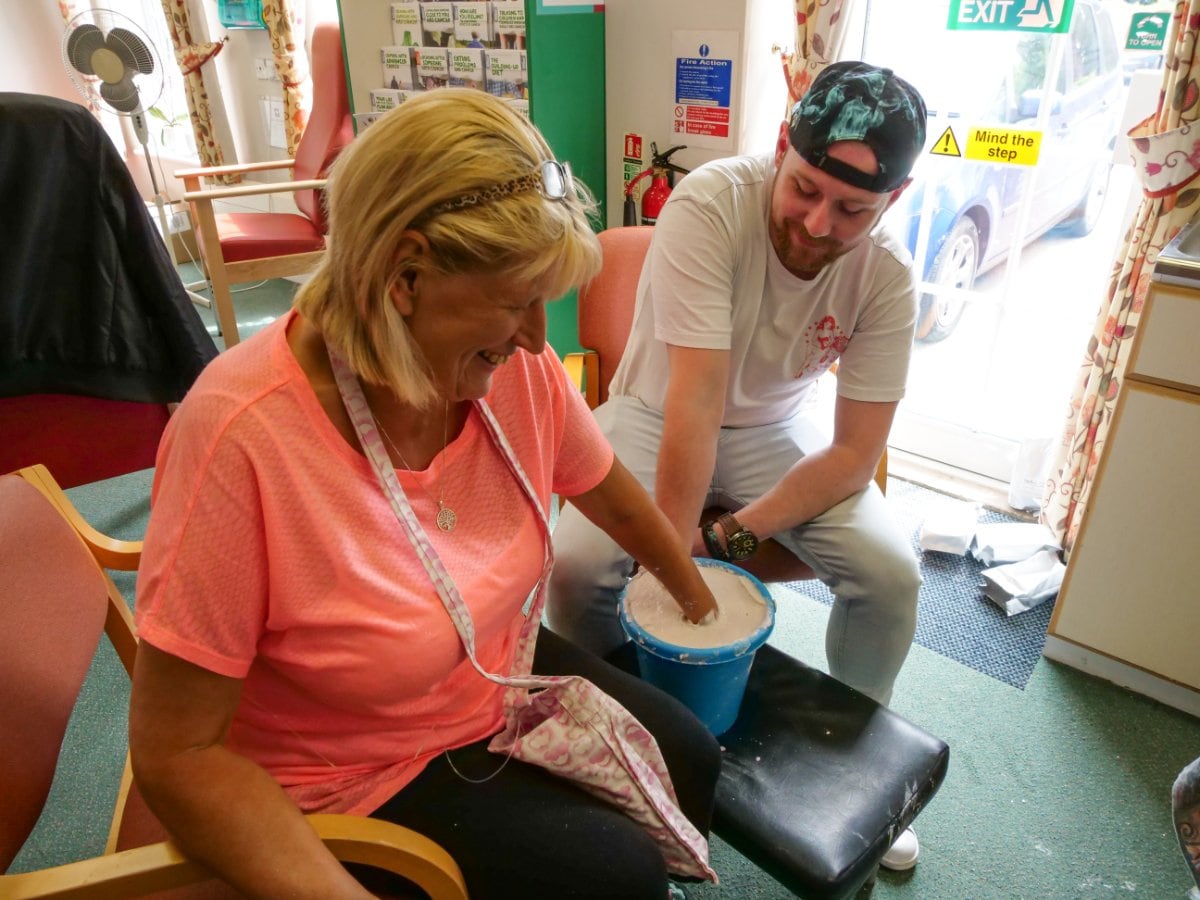 It's been an absolute pleasure and delight to be able to bring my family into the hospice to be able to have this service; it has touched my heart. I've made casts with my partner, my parents, my sister, my children and grandchildren. It's been an amazing and truly positive experience. Many times I've wanted to let a little tear fall from my eye because they are here doing this for me and they'll have this to keep after I've moved on into the next life.

Gwen is amazing and it has all been so lovely, relaxed and positive; a super experience. I just want to say thank you to Myton, from the bottom of my heart.
This is just one of the activities our Art Therapist Gwen provides to help patients and their families create lasting memories and trinkets to treasure long after their loved one has died.
By supporting The Myton Hospices you are giving people like Karen, and her family, this incredible gift that they will remember forever and seek comfort from in the future.
Could you help support The Myton Hospices to ensure we can continue to deliver our care free of charge?
£25
is the daily upkeep cost of our relatives accommodation
£50
could fund two hours of specialist nursing care
£80
could fund a child to attend five bereavement counselling sessions
£106
covers the cost of one Myton at Home visit