We are here to support people from the moment they are diagnosed with a terminal illness – and help them in as many ways as we can - at every step of their journey.
Our Patient and Carer Wellbeing service plays a pivotal role in this.
Patients have a need well beyond a medical perspective – and meeting that need plays a vital part in their overall health – most importantly their overall wellbeing and state of mind.
The overall aim of the service is for patients to receive extra supportive care by a team of multi-disciplinary professionals to enable people to live as independently as possible in their own homes, to provide education and information on a patient's illness, to have conversations about death and dying, to plan care in advance, to facilitate Myton's Living Well Programme and provide a range of activities and events.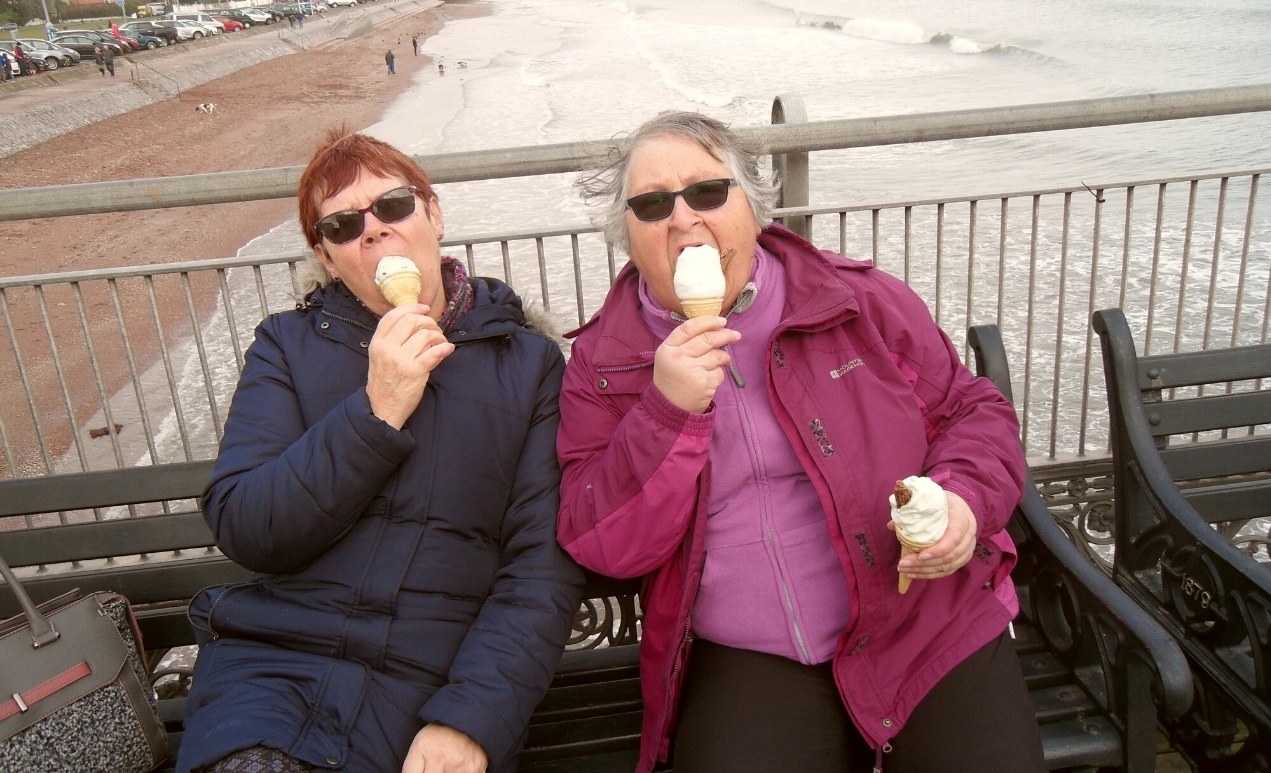 One patient who has benefitted hugely from our Wellbeing service is 73-year-old Jill Lee, who was diagnosed with chronic Leukaemia in 2015.
Former nurse Jill remains in overall good health, so Myton's focus is on her wellbeing and enhancing her life as much as possible.
And the Wellbeing service does just that.
Jill takes part in – and is a huge fan of – a number of our activities, including an embroidery group, coffee & chat sessions and quizzes.
All of these services have been switched to online offerings since the beginning of Covid, with some face to face sessions returning. 
And for Jill, that is perfect as there are many days she wouldn't feel up to actually attending an event.
Thanks to modern technology and our sessions being held online, Jill never needs to miss a session – unless she's off on the fundraising trail for Myton as is often the case.
Despite her illness, married mother-of-three Jill is something of a daredevil when it comes to raising money for Myton, having abseiled down Coventry Cathedral twice and completing the fabulous Zip Wire event we held at the Ricoh Arena.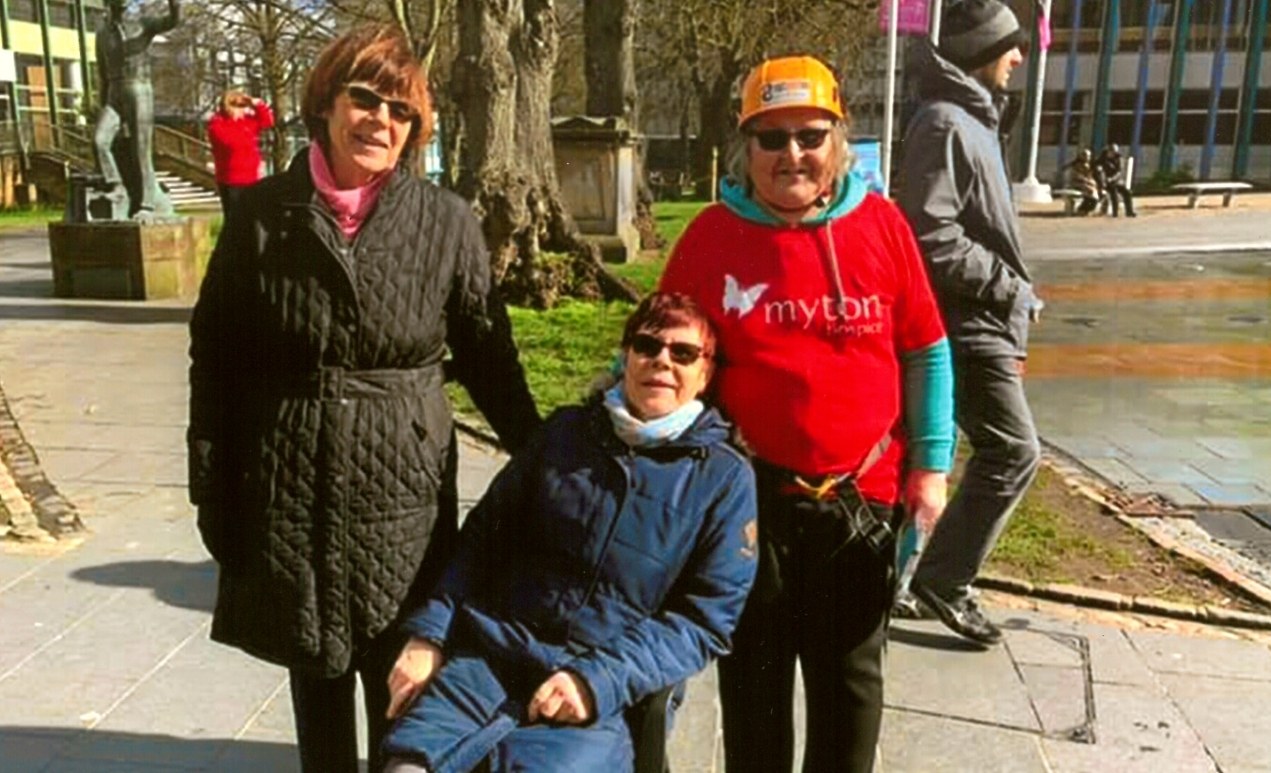 She even wanted to do a skydive, but her doctor said it wasn't perhaps a good idea!!
I absolutely adore the sessions I take part in with Myton – they bring me such happiness and fun and I do anything I can no to miss them,

I'm a real technophobe, so when Covid struck and everything went online, I was a little concerned at first.

But I needn't have been worried – I learnt to use my tablet very quickly and now I think it's just the most brilliant way of staying connected from the comfort of your own home, which can be a real blessing on the days you don't feel like venturing out to a traditional support group or get together.

They really are such wonderful sessions filled with and run by such wonderful people. We have a great time chatting, having a joke and some fun and generally being there to enjoy each other's company.
Even before her own illness, former nurse and midwife Jill is no stranger to Myton – with several family members, including her dad and sister having been cared for by the Hospice. Jill added:
I knew first-hand what an amazing place Myton is and the amazing care and support it gives people – and now I am benefiting from that myself.

I didn't feel like I deserved the support to begin with because, although I have chronic Leukaemia, I am often very fit and well in myself and even take part in lots of fundraising events for Myton.

But, it has been really important for me to be a part of it and to be accessing these fabulous wellbeing services, which have such a huge and positive impact on my life.

I would advise anyone who needs the support to get involved, have fun, meet great people and to let Myton be with you on your journey, no matter which stage of it you are at.
To find out more about Myton's Patient and Carer Wellbeing services, visit: www.mytonhospice.org/services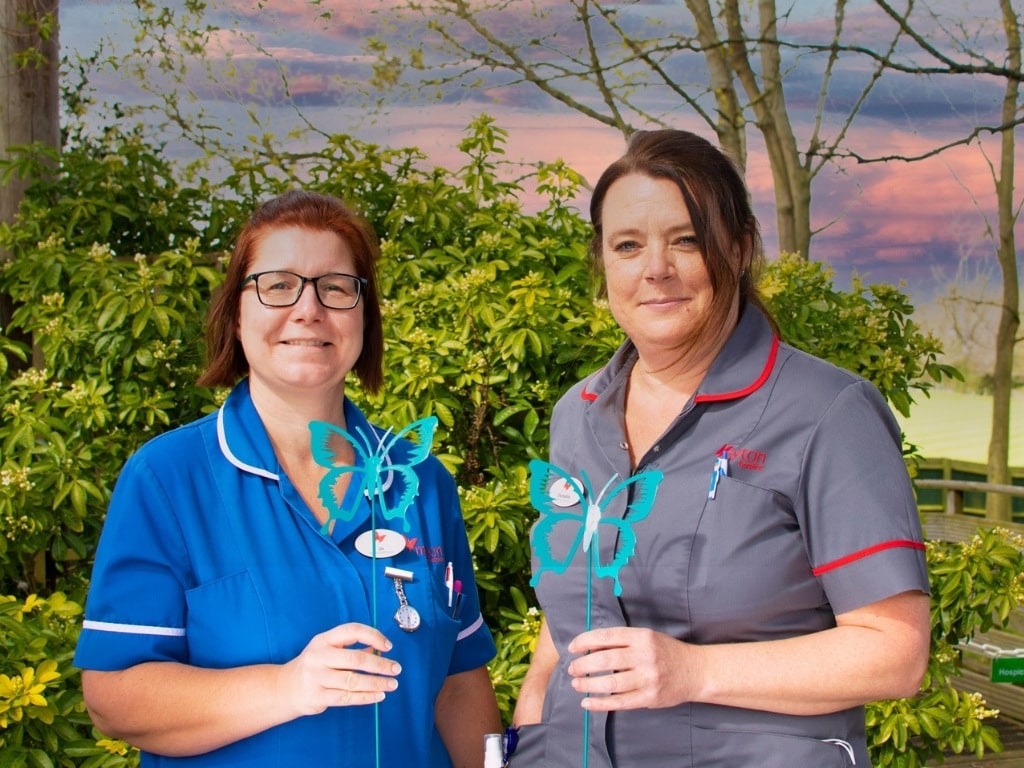 Did you know The Butterfly Effect is back?
Join us in Myton's 40th Anniversary year as we come together to remember our loved ones with a brand-new heartfelt art installation located in The Wild Flower Meadow at Coombe Abbey Country Park...
Find out more