David Wall died at Warwick Myton Hospice in October 2018. His daughters Christine and Sarah have written about the difference Myton made to the whole family:
After surviving stomach cancer and gruelling chemotherapy in 2014, Dad got the all clear and decided he would make the best of his life.

Life ticked along until sadly in autumn 2016, aged 72, he was diagnosed with Acute Myeloid Leukaemia. He was given 3 to 6 months to live initially and told to get his affairs in order as a matter of urgency. After various medical tests, it was discovered that Dad had a rare gene which meant chemotherapy became a treatment option. The fantastic staff at Warwick Hospital Aylesford Unit continued dedicated care for him and he was able to enjoy normality in his life for some time, including enjoying his favourite passion – motorbiking.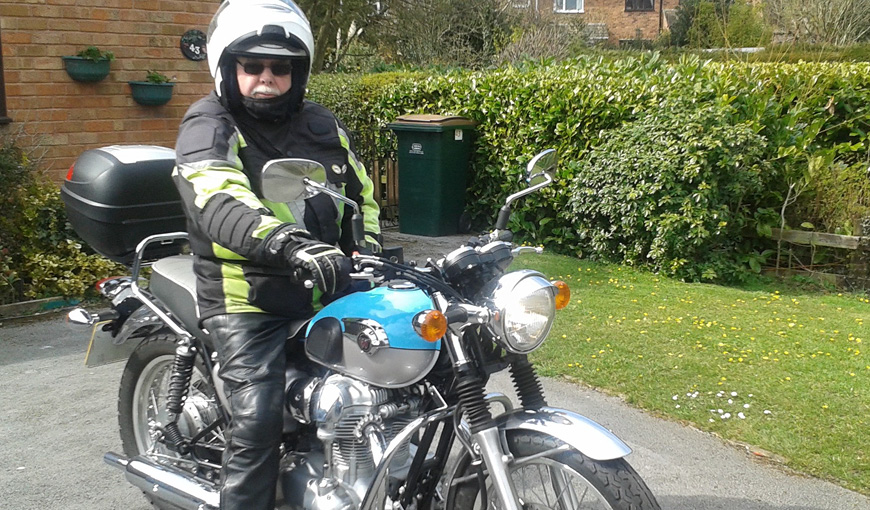 Thankfully he was able to talk frankly to us and discuss his wishes for his final months, including the option of staying in a hospice – something which none of the family had any experience of, but we had all heard great reports about the reputation of The Myton Hospices.

After various stays at Warwick Hospital between 2016 and 2018, and continued chemotherapy, Dad's health deteriorated suddenly in September 2018. He was told the chemo had stopped working; the Leukaemia was in its final stages and palliative care would be provided.

Within a few days, he was admitted to hospital and we were told end of life care was now the only option. Warwick Hospital had provided unfailing medical care for Dad and our mum, Mary, over more than 10 years, but it was now evident that a different expertise was needed.

David was admitted to Warwick Myton Hospice on 8 October 2018 and was immediately made comfortable and well cared for, with pain management being adjusted constantly during his final days. He slipped into a coma a week later but was still responding to us with facial movements. We were all very grateful for the 24-hour specialist care given and were lucky to be able to stay in the comfortable relatives' accommodation during his final week, meaning we could spend time with him around the clock.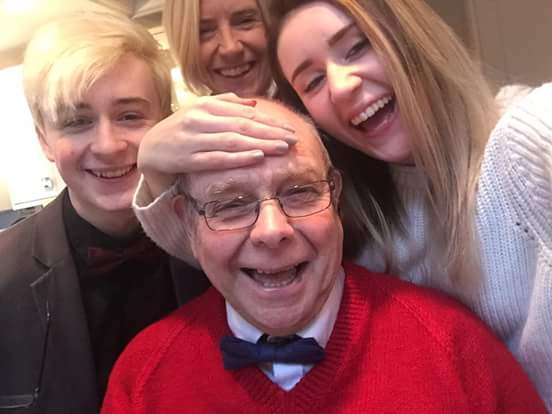 The hospice was a huge step for us all, but there is no doubt in our minds that Dad made the right decision asking to move to Myton. We are so grateful that a bed was available for him at this crucial time. The staff are so amazing and they treated us all as part of the family, administering attentive care to all their patients on an individual basis. There is an atmosphere throughout Myton, day and night, of calmness and positivity.

We could not have provided the quality and dignity of care needed for Dad at home. If it's possible to have a good death, then we feel that Myton fulfilled that wish for Dad, which gave great comfort to the family. We can never thank you enough.

We have already raised almost £8,000 for Myton since Dad died and appreciate how valuable his care has been – we will be lifelong supporters.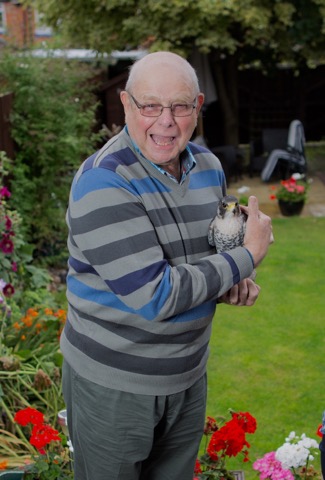 Could you help support The Myton Hospices to ensure we can continue to deliver our care free of charge?
£25
is the daily upkeep cost of our relatives accommodation
£50
could fund two hours of specialist nursing care
£80
could fund a child to attend five bereavement counselling sessions
£106
covers the cost of one Myton at Home visit