John and Maureen Burnell's relationship was like something straight out of a fairy tale.
Maureen's older brother played football with John, and just five days after Maureen turned 19 she and John were married.
Their daughter Lisa says they were love of each other's lives and didn't have a day apart in 60 years.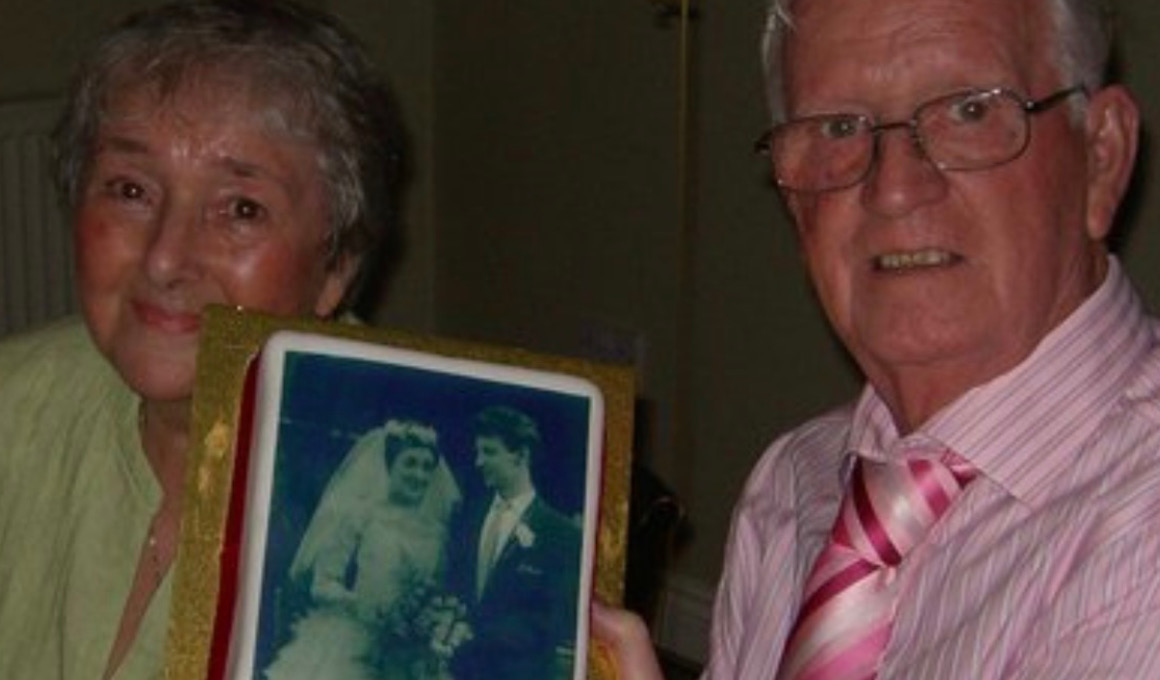 John had problems with skin cancer for over 20 years, but his daughter Lisa said this became part of who he was because he had taken every reoccurrence in his stride and tried not to worry about it.
He had a tumour on his shoulder removed, but he later found a lump under his arm. This was diagnosed as Merkel Cell Carcinoma which is a very rare form of skin cancer.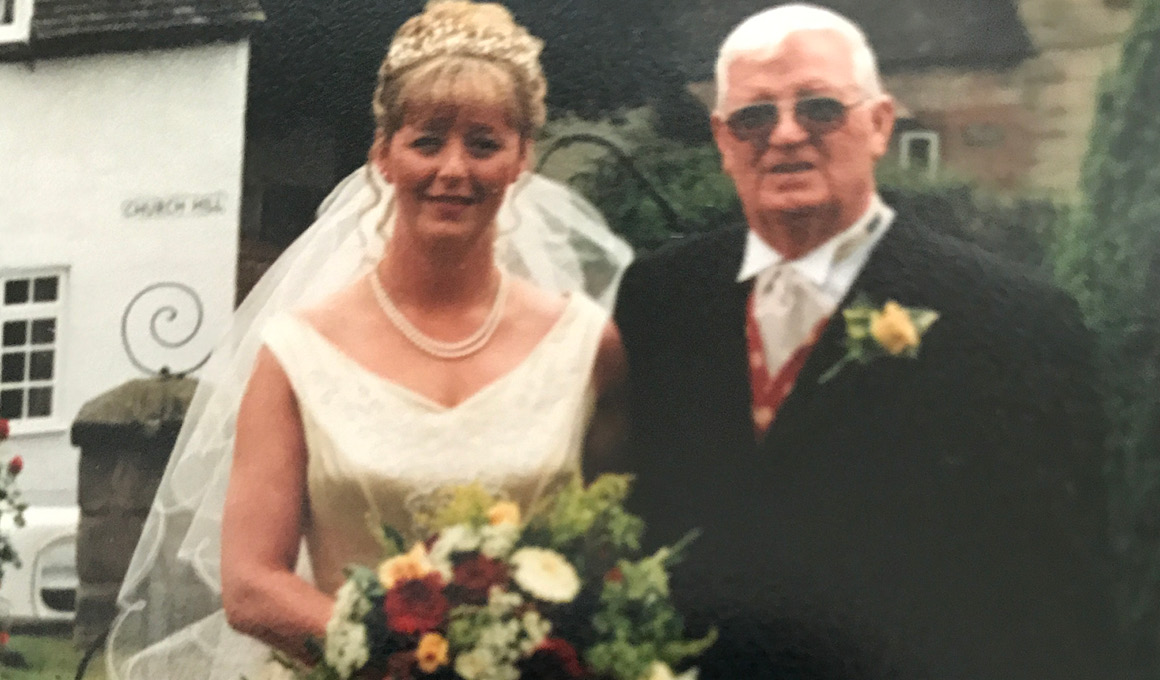 John had a number of operations to remove the tumour and then underwent chemotherapy. But Lisa remembers how he didn't cope well with it; he had only two chemotherapy sessions and after each he was so poorly the family were concerned continuing would take too much of a toll on him.
Lisa explains:
He had some radiotherapy and it looked like it had worked in shrinking the tumour. But the last time he went to hospital the doctor told us that dad would be coming home and it would be for end of life care. My mum and I were in a state of denial; we didn't realise it was as bad as it was and that he had so little time left.

Dad wanted to be at home – he had the option to go to the Inpatient Unit at Warwick Myton Hospice – but he didn't like any fuss or bother, and so the Myton at Home team were called in. I cannot praise them enough; they came in several times a day to look after Dad and answered the many questions mum, my brother Simon and I had.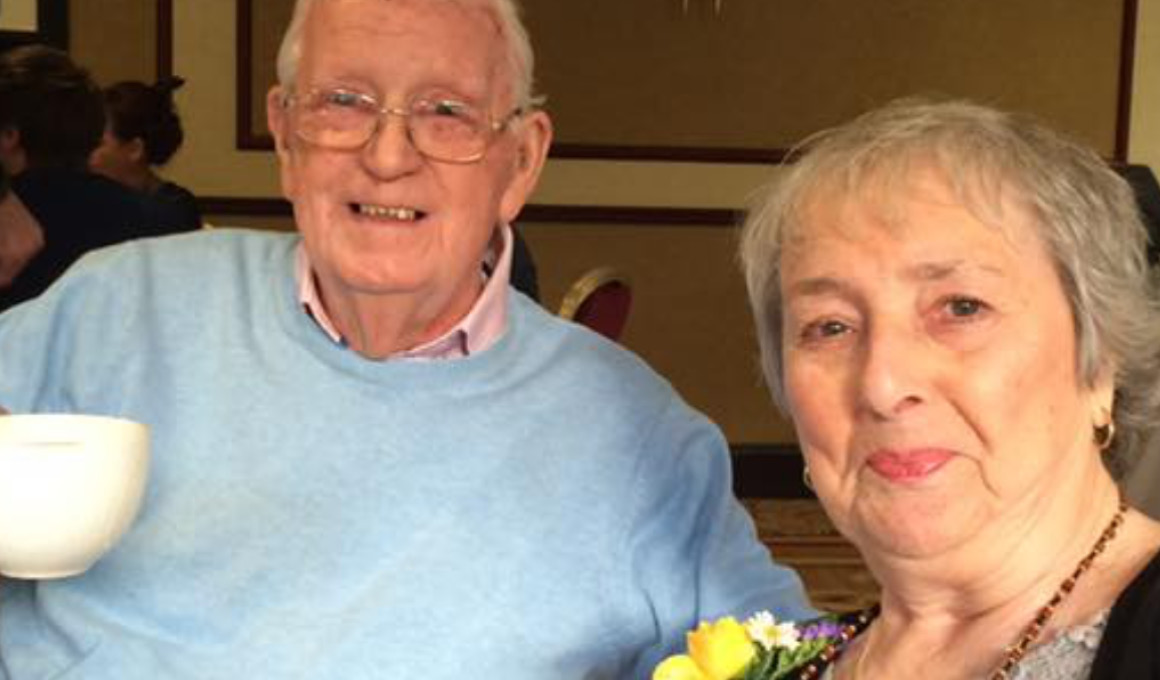 John's health deteriorated quickly – he was at home for just 10 days before he died.
In that time the Myton nurses would wash and dress him, brush his teeth, take him to the toilet; all the things he didn't want his family to have to do for him. He was a proud man and wanted to maintain some dignity as his independence was lost.
Dad was still a person and still had his pride despite being poorly, thanks to Myton. For mum and me it meant we had the security of having people around who knew what they were doing and could take control. They arranged for night sits because mum was getting very little sleep because dad was constantly calling for her for something or for her to sit with him and hold his hand.

On the day dad passed away he was talking in the morning, and then just fell asleep. We could tell he was still there because we sat with him, talking about things which we had done together as a family and every now and then you could see a flicker of a smile on his face. He took his last breath around the time the Myton team were due to come.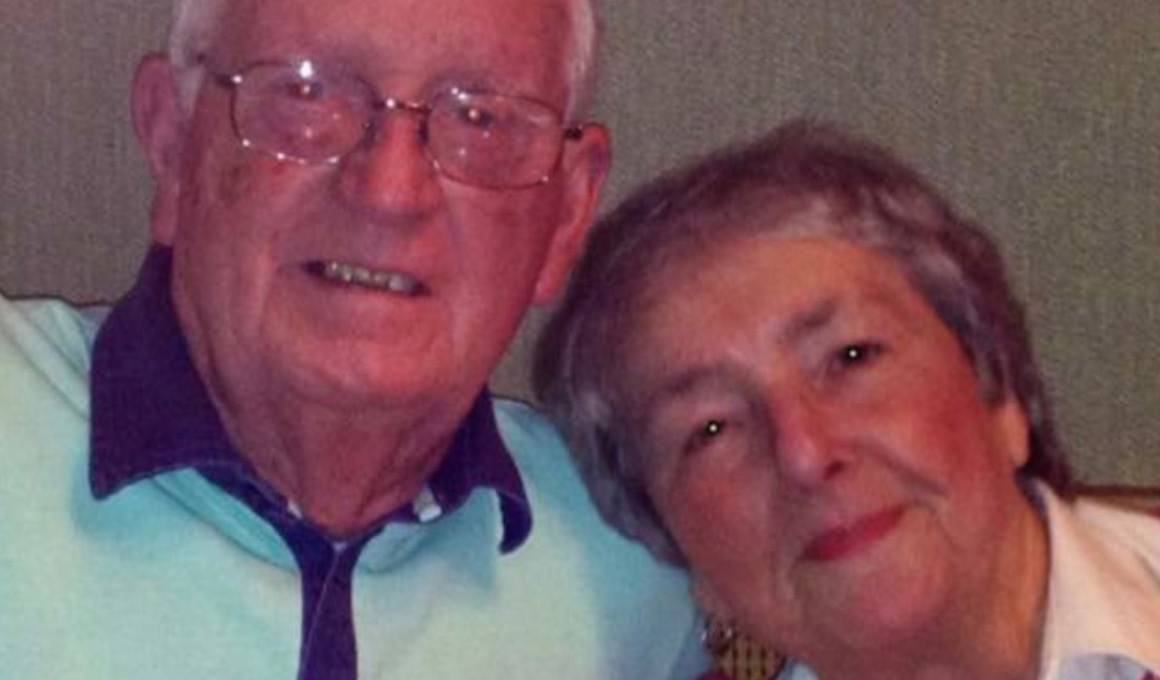 The Myton at Home nurses came in and took care of everything for the family – they put the kettle on to make cups of tea and made all the necessary phone calls, while also being there for Lisa, Simon, Maureen and the rest of the family.
It was then that the pair made a promise to each other that they would always support Myton.
They held a collection for Myton at John's funeral, just a few months later they attended a Light up a Life service ahead of their first Christmas without John, and there is a memory plaque for him in the gardens at Warwick Myton Hospice.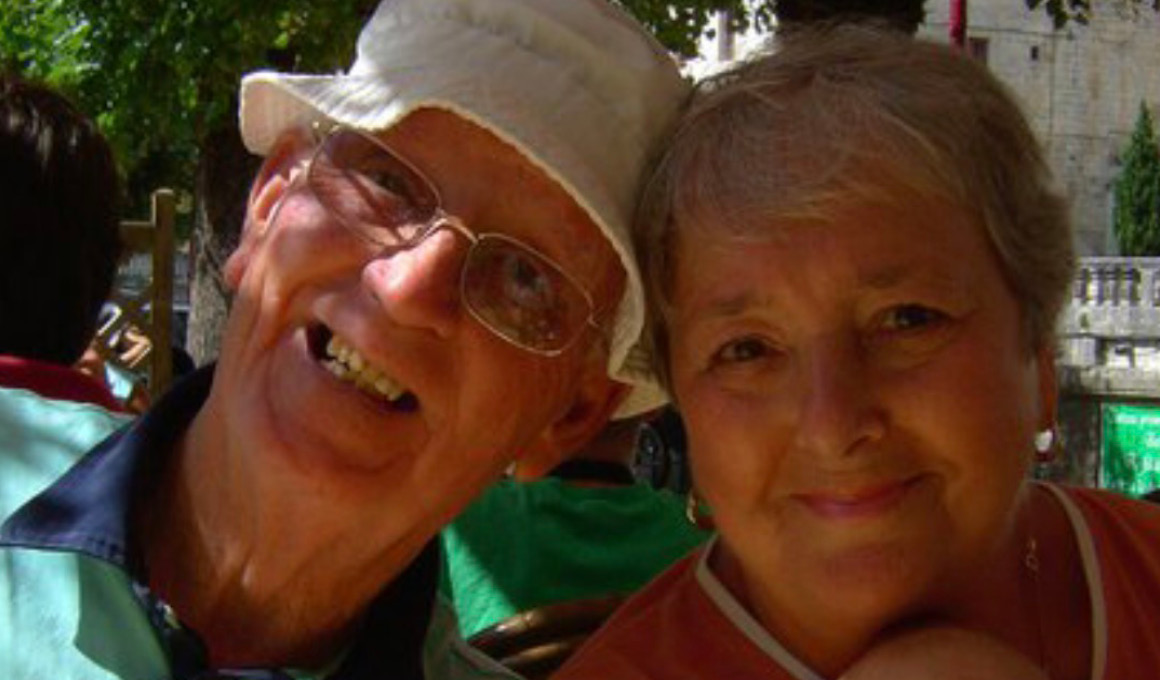 Could you help support The Myton Hospices to ensure we can continue to deliver our care free of charge?
£25
is the daily upkeep cost of our relatives accommodation
£50
could fund two hours of specialist nursing care
£80
could fund a child to attend five bereavement counselling sessions
£106
covers the cost of one Myton at Home visit