Mandy Kinsey was on holiday in Benidorm with family when she found she was having trouble breathing. She was admitted to hospital where doctors thought a recent sandstorm was the cause of her breathing difficulties.
Her daughters Dani and Cheryl wasted no time in flying out to their mum when they found out she was unwell. But when they landed in Spain, they were given the devastating news Mandy had Stage 4 Lung Cancer.
Mandy wanted to make it back to England but the doctor wouldn't discharge her as fit to fly commercial, so Dani and Cheryl had to arrange a private flight home for her which would land around the same time and at the same airport as a commercial flight which they would be on.
Once they were back in England, the family were told Mandy had just weeks to live unless she started some treatment for the cancer, but the treatment was unlikely to cure it. She began chemotherapy and radiotherapy and in January 2017 was told the treatment had shrunk the majority of the tumours.
But just a month later another scan revealed she had a secondary cancer on her brain and spine. Mandy had already moved in with Cheryl, and Dani was at the house with them most days.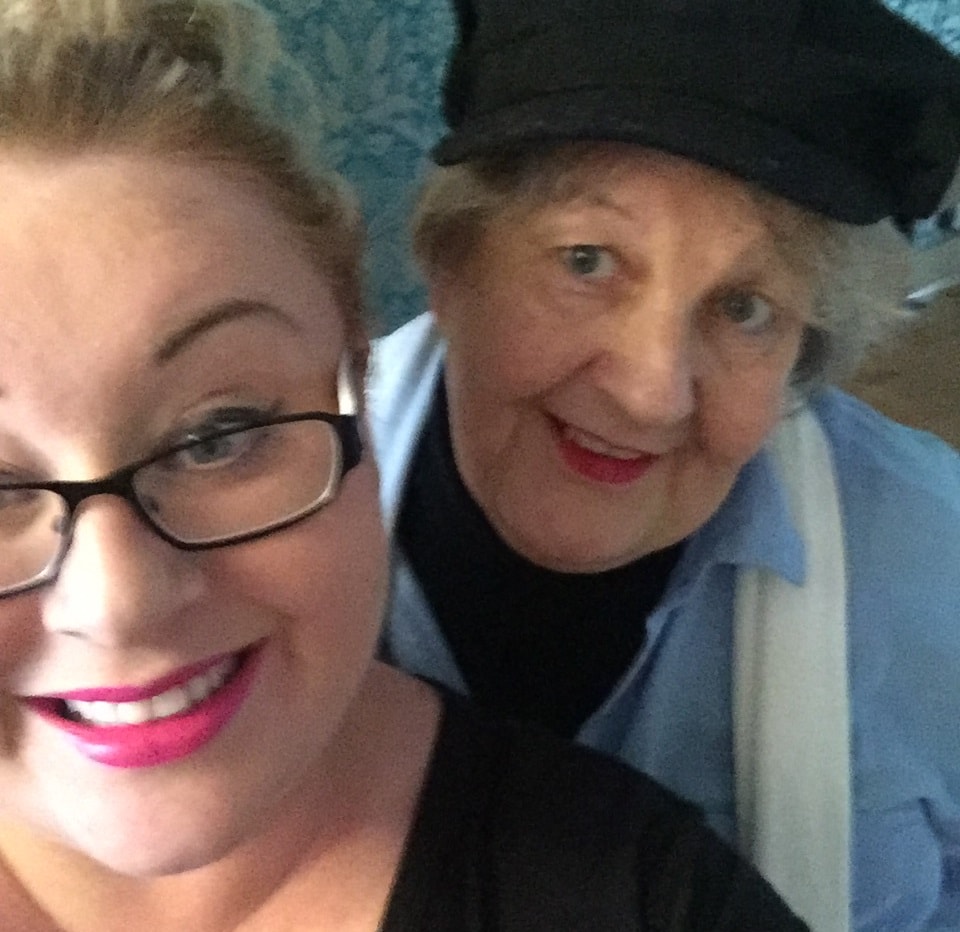 Mandy was able to have radiotherapy to try and reduce the brain tumours, and her daughters were close by throughout.
Dani explains:
She was doing okay but then started to not be herself, and she started asking for her mum – our nan. Cheryl picked our nan from Kent so she could be with us all. We had the weekend together, all of us, and I remember it well because we watched the concert for the Manchester bombing victims on the Sunday night.
Early on Tuesday morning Cheryl rang Dani to tell her Mandy was having a seizure and an ambulance was on the way.
She spent five days at University Hospital Coventry and Warwickshire, during which time the sisters asked if she could be referred to Myton.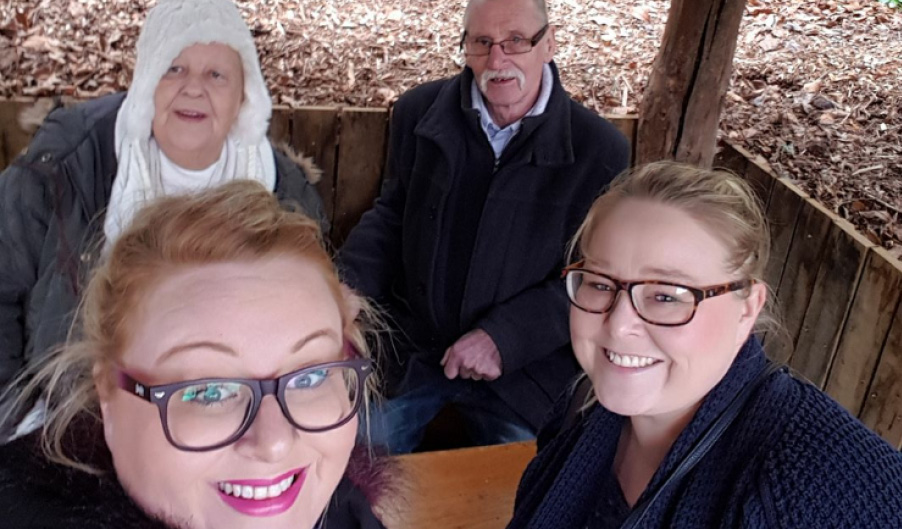 Cheryl said:
Mum had said she didn't want to die at my house so we didn't have that memory, and she did not want to die in the hospital. And this is how amazing Myton are – less than 24 hours after the nurse and Consultant contacted Myton, there was a bed for her. Mum woke while we were in the ambulance being transferred to Warwick Myton Hospice and I was telling her 'we're going on holiday to Myton!' She just gives us a big thumbs up and proper chuffed smile.
As soon as they walked through the front door at Warwick Myton Hospice the whole family felt a sense of calm. They were able to stay in family accommodation on site to be close to Mandy.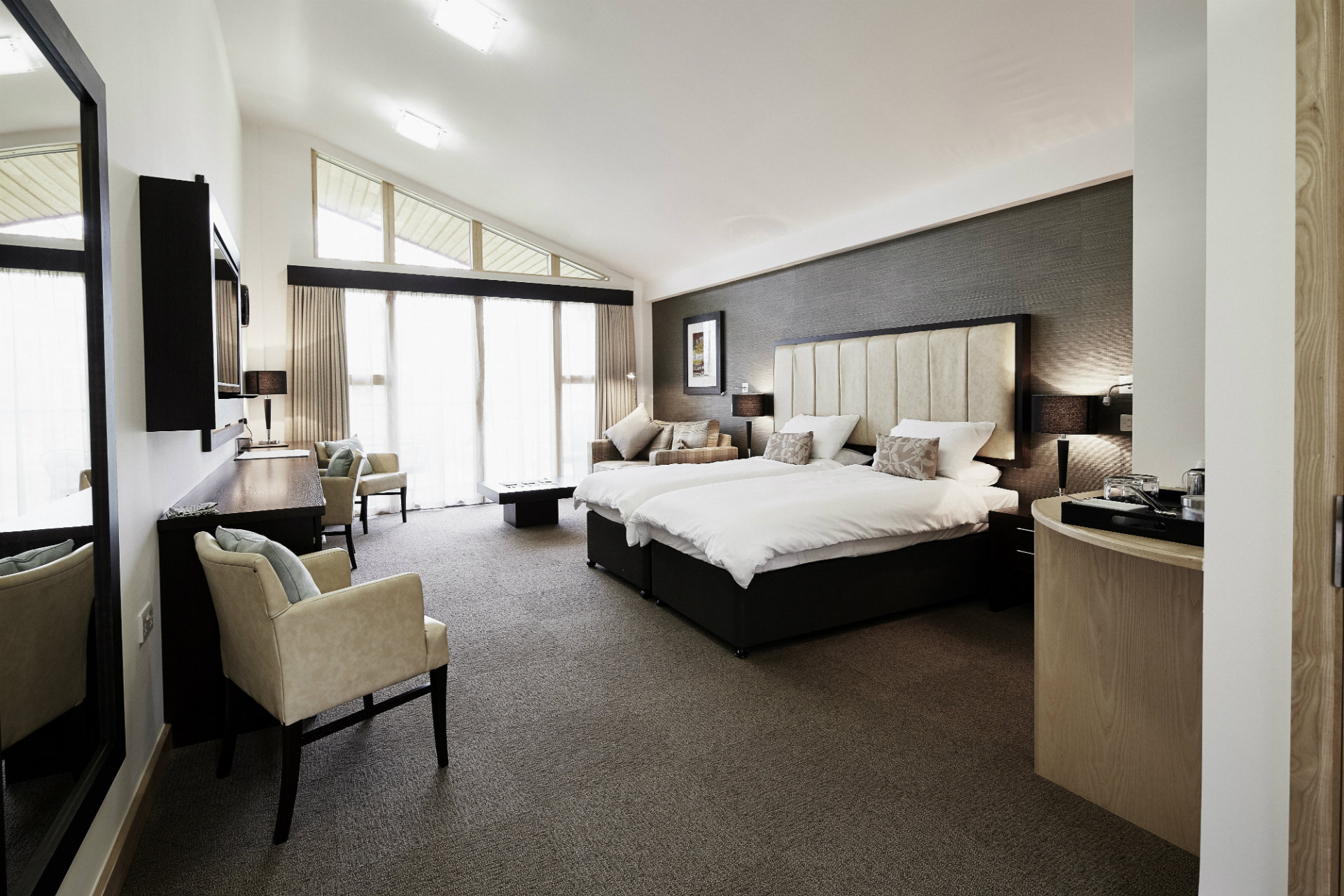 She soon came round and although she couldn't talk, she was able to sign to Cheryl and Dani that she loved them – something which they said was 'perfect'.
Dani added:
She did not like it in hospital, she looked uncomfortable and had a screwed up face, but at Myton she seemed very at peace.
A few days after being admitted to Myton, Mandy's condition worsened and her daughters knew they didn't have long left with their mum.
They sat either side of her bed, holding her hand and listening to her breathing through her final hours. And when they were ready to leave her side, the nurses were ready and waiting to hold their hands.
Cheryl continued:
Myton were just awesome throughout everything – the food, the calmness, the activities. It's like we were able to have mum at home with all the home comforts and family around her, but without the memory of her dying at home.
Cheryl and Dani held an afternoon of music and family fun at The Open Arms pub in Coventry, in memory of Mandy.
They said their mum was a vivacious character who was the life and soul of any situation, and that a big party at a pub was the perfect event to remember her by.
They have raised £5,000 in aid of Myton and plan to hold another event in 2019.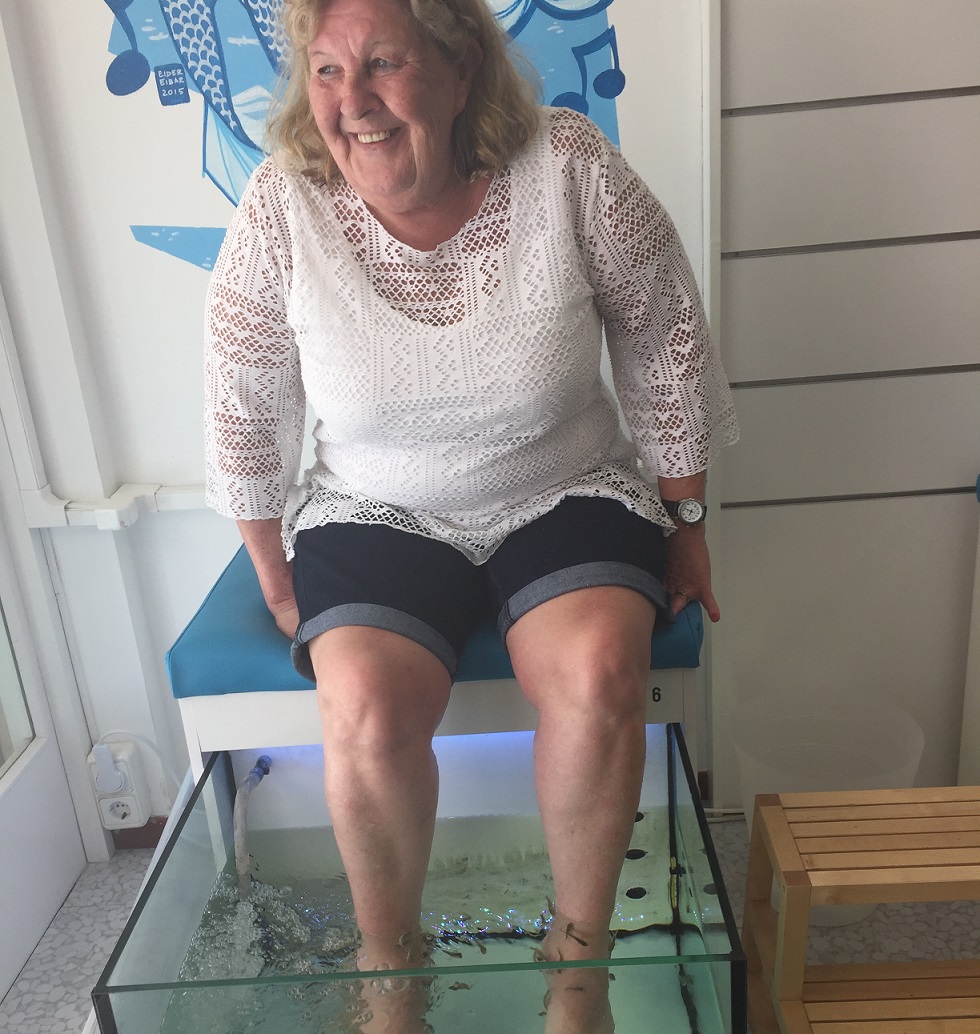 Could you help support The Myton Hospices to ensure we can continue to deliver our care free of charge?
£25
is the daily upkeep cost of our relatives accommodation
£50
could fund two hours of specialist nursing care
£80
could fund a child to attend five bereavement counselling sessions
£106
covers the cost of one Myton at Home visit