What do you envisage for your child at the age of 15? Excellent grades, a good set of friends and a bright future?
Mick and Geraldine Barrott wanted nothing less for their daughter, Sarah. They never imagined that their teenage daughter would be diagnosed with lymphoblastic leukaemia, a diagnosis that completely changed their life and outlook for the future.
Over the next 6 years, Sarah received chemotherapy treatment and a bone marrow transplant to treat her condition. Despite the effects of her illness, Sarah remained the caring, optimistic and loving person she had always been.
Sadly, during her treatment Sarah suffered a stroke which lead to her being admitted to Heathcote Rehabilitation Hospital in Whitnash.
Sarah was tall for her age and this, combined with Sarah's reduced mobility, made it difficult for Geraldine to cope with caring for Sarah at home. Although Geraldine and Mick tried making alterations to their home, such as moving Sarah's bed downstairs, local healthcare providers suggested that Sarah seek support from Myton. Shortly after, Sarah was referred to Warwick Myton Hospice.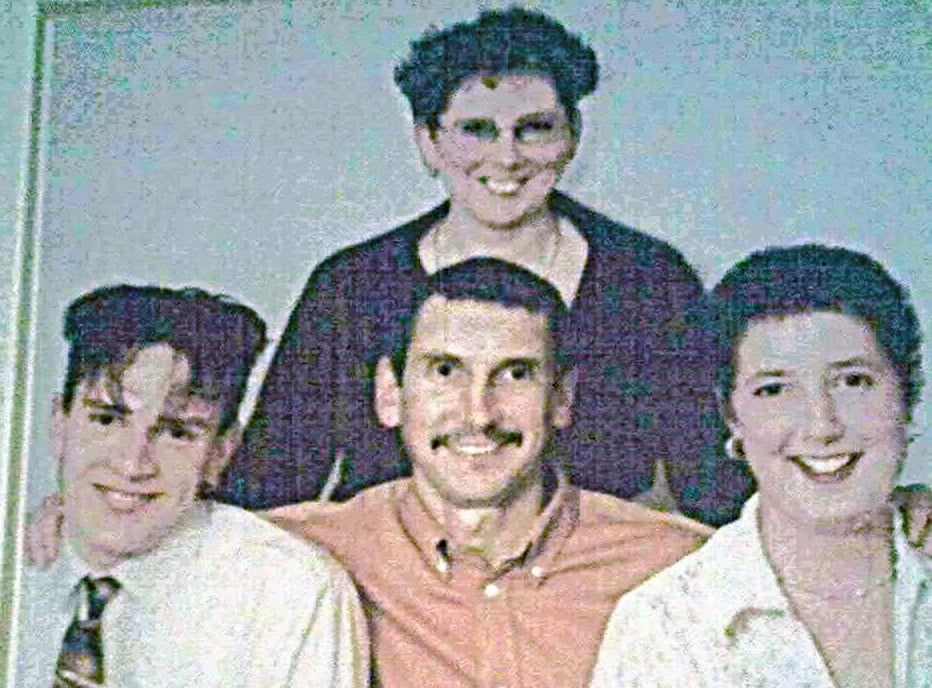 Sarah's family visited her every day at Myton and felt at ease knowing she was receiving the best possible care for her needs.

Geraldine said
Coming to the hospice was better for all of us, especially Sarah. Not only were they able to provide her with the constant care and support she needed but they also provided a more relaxing environment for the final weeks of her life.
Geraldine added, 'The staff at Myton are so kind and considerate- nothing was too much for them. They took time to get to know Sarah and we will always cherish fond memories of them laughing together whilst she was there.
She was so proud when she received a tape and a certificate from her Liverpool Football hero Michael Owen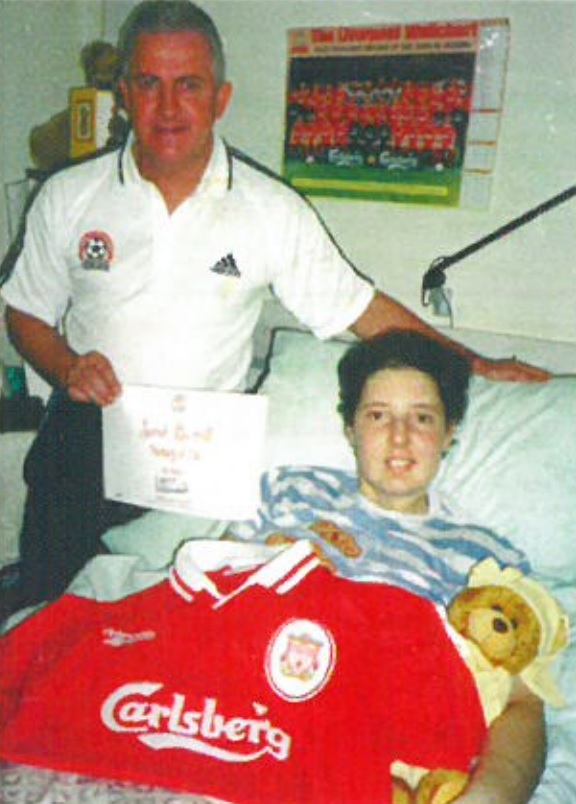 Sarah sadly died at Warwick Myton Hospice on June 19th 1999. After Sarah's death, Geraldine and Mick attended group bereavement sessions at Myton.
The couple wanted to give back to Myton by volunteering for the hospice. Mick takes great comfort from volunteering on the Inpatient Unit at Warwick Myton Hospice, serving food and drinks to patient and their loved ones. Geraldine currently volunteers as a receptionist at Warwick Myton Hospice but began volunteering at Myton events as well as taking part in supermarket collections.
Both Mick and Geraldine enjoy volunteering at Myton because this gives them the opportunity to meet new people whilst feeling that they are giving something back to Myton in thanks for Sarah's care.
Could you help support The Myton Hospices to ensure we can continue to deliver our care free of charge?
£25
is the daily upkeep cost of our relatives accommodation
£50
could fund two hours of specialist nursing care
£80
could fund a child to attend five bereavement counselling sessions
£106
covers the cost of one Myton at Home visit
Go back