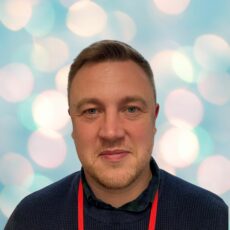 Marc Dwyer
Hi, my name is Marc and I work within the Events Team here at The Myton Hospices.
My role entails leading on all the challenge events, this ranges from organising places for our supporters in half marathons and fun runs, offering advice to supporters who have organised their own challenges all the way through to delivering our own events such as the Cycle Challenge.
I love working in challenge events as you get to be there and help people in such a positive way. When someone takes part in an event they are usually on a high from their achievement and proud of the funds they've raised. It's so infectious to be around and makes me feel happy.
I love working for Myton as I have always worked in the events industry in one form or another and I was always impressed with how Myton ran their events and jumped at the opportunity to work here!